Fantasia Barrino Attempted Suicide After Married Beau Called Off Relationship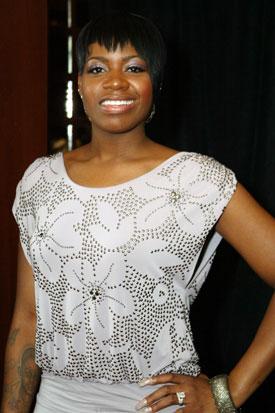 Former American Idol winner Fantasia Barrino tried to take her own life after her married boyfriend Antwaun Cook called-off their relationship, RadarOnline.com has learned.
The stress of the break-up , plus the fact that Cook's wife Paula filed a complaint against the singer accusing her of sleeping with her husband caused the performer to snap.
POLICE REPORT: Read The Details Here
A North Carolina police report revealed that Barrino attempted to commit suicide with 'possible internal injuries' after 'ingesting medication' at her home in Glynwoor Lakes on Monday night.
Article continues below advertisement
As RadarOnline.com previosuly reported, Barrino has now been released from the hospital.
A source told RadarOnline.com: "Antwaun was fed-up with all the drama and called the relationship off with Fantasia. She begged him not to leave her but he wouldn't listen.
"He has not gone back to his wife either but Fantasia was still devastated because she believed they had a future together.
."She was also stressed-out about the complaint filed by his wife but her relationship with Antwaun has been rocky for the past few months.
"Fantasia had gotten herself involved in a war of words with Paula Cook over him and there were several nasty phone calls between the two women.
"It is also true that a sex tape exists and although Fantasia's people will try and put a spin on the story it has become really messy.
"Fantasia got really possessive of Antwaun but he was never willing to fully commit to her – she even got a tattoo with his name before getting it covered-up.
Article continues below advertisement
"The sad part is that there are kids involved with both sides too."
Police sources and sources close to the investigation say Barrino was found in the closet of the Glynmoor Lakes neighborhood home and she was taken to Mercy South Hospital at Carolinas Medical Center in Pineville.
The police report was classified as "801- suicide"
Brian Dickens, who is Barrino's manager in Maryland, is the one who notified CMPD that something was wrong with her, the police report stated.