EXCLUSIVE: Fantasia Tried To Commit Suicide -- Read The Police Report Here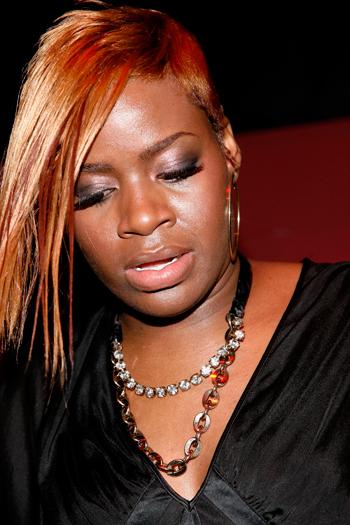 American Idol star Fantasia Barrino was hospitalized after she attempted to commit suicide according to a North Carolina police report, RadarOnline.com can reveal.
According to a report filed with the Charlotte-Mecklenburg Police Department, officers responded on Monday evening at 8:43 p.m. to a suicide attempt call at a home on Bevington Place, Charlotte.
POLICE REPORT: Read The Details Here
Police sources and sources close to the investigation say Barrino was found in the closet of the Glynmoor Lakes neighborhood home and she was taken to Mercy South Hospital at Carolinas Medical Center in Pineville.
Article continues below advertisement
According to the police report, Barrino was hospitalized with "possible internal injuries" after "ingesting medication."
The police report was classified as "801- suicide".
Brian Dickens, who is Barrino's manager in Maryland, is the one who notified CMPD that something was wrong with her, the police report stated.
According to the North Carolina police report the incident is still under investigation.
Reports surfaced recently that Barrino had been having an affair with a married Antwaun Cook after a complaint was filed by his wife Paula Cook accusing the AI winner of sleeping with her husband and recording their illicit sexual activity.
RadarOnline.com discovered photos of Barrino with Cook's husband eight months ago in Barbados.