Joran Van Der Sloot To Plead Guilty To Killing Stephany Flores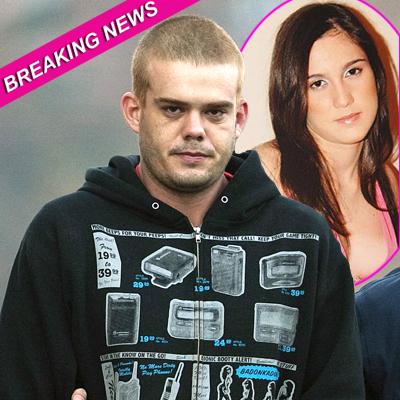 UPDATE: In a surprising move, van der Sloot asked the court Friday for more time to "reflect" on what plea he will make and the trial was postponed until next Wednesday.
Joran van der Sloot will reportedly plead guilty Friday to killing 21-year-old Stephany Flores.
The notorious Dutchman is expected to admit to the crime as he goes on trial in Peru as a way to avoid more stringent charges that could bring him even more prison time.
Article continues below advertisement
Van der Sloot, 24, is accused of killing Flores in his Lima hotel room in May 2010. Authorities say he stole money and bank cards from Flores' wallet and fled to Chile, where he was arrested a few days later.
The Dutchman was charged last September with "qualified murder" and simple robbery, which together could carry a sentence of up to 30 years in prison.
The family of Stephany Flores later implored three judges from the superior court of Lima to add even more serious charges that could have included a life sentence, but the court refused.
Van der Sloot's attorney, Luis Jimenez Navarro, told InSession on Wednesday that his client "will accept at trial the charge of simple homicide. ... What he will not accept are the aggravated charges."
"We are sure that -- with support from ... experts -- it will be determined that Joran was living in a post-traumatic state during the attack," Navarro said, adding that "psychologists and psychiatrists" will testify at van der Sloot's upcoming trial.
Article continues below advertisement
As RadarOnline.com has previously reported, one motive for the killing is that van der Sloot became enraged when he believed Flores saw something on his computer related to the disappearance of an Alabama teenager in Aruba exactly five years earlier.
Van der Sloot was arrested twice in connection with the teen's disappearance, but he was never charged with any crime. The teen remains missing and has long been presumed dead.
"He is a young man ... who has practically lived persecuted for a crime he says he did not commit ... or for a disappearance that he cannot explain," the lawyer said of van der Sloot. "Movies and books have been made ... At that age, and with other characteristics of his psychological profile, ... in that moment, he felt threatened and reacted in a brutal manner."
Jimenez said that he and van der Sloot will ask the judges for a 7- to 20-year sentence, "which are the legal sentencing parameters for homicide."
Article continues below advertisement