Exclusive
Joran Van Der Sloot Turns Down $2 Million Pay Day, Opts To Sue Chilean Government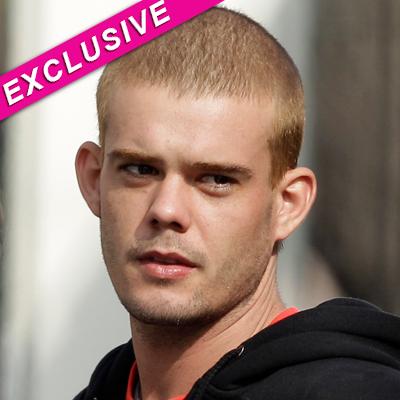 By Debbie Emery - RadarOnline.com Reporter
Confessed killer Joran van der Sloot rejected a multi-million dollar interview offer from the media before making his startling decision to sue the government of Chile for $13 million, alleging his human rights were violated when they extradited him, RadarOnline.com has exclusively learned.
The Dutch man is currently in a Lima, Peru prison awaiting trial for the murder of student Stephany Flores in May 2010, and remains the prime suspect in the killing of an Alabama teen in Aruba exactly five years earlier.
Article continues below advertisement
As van der Sloot hopes to cash in with a big pay day, RadarOnline.com can exclusively reveal that he recently turned down a whopping $2 million for an interview with a Dutch media outlet.
"He knew they were going to ask about the Flores family and out of respect for them he turned it down," his self-proclaimed "guardian angel," Mary Hamer, told RadarOnline.com in an exclusive interview.
"He has principles, he didn't want to disrespect the family," said the radiologist from Lake City, Florida, who befriended Joran soon after the alleged murder and has been wiring him money.
"Joran was offered $2 million or half the profit for telling his story, but he said 'no,' and then asked me to help pay his legal fees.
"Mr. Flores (Stephany's dad) doesn't even know that he turned down such a big offer," Hamer exclusively revealed, adding that she has not spoken to Ricardo Flores directly but did have van der Sloot hand him a letter in court on her behalf earlier this year.
Instead of talking to the press, Joran is hoping that he will get a high-price victory in court to help pay for the legal battle that will begin on January 6 when his trial starts.
Article continues below advertisement
"The lawsuit is against the Chilean government, for having violated Joran van der Sloot's basic human rights," said his Peruvian lawyer Aldo Cotrina. The suit was filed September 4 with the Inter-American Commission on Human Rights in Washington.
Following the murder of 21-year-old Flores in a Lima hotel room, van der Sloot allegedly took her wallet and credit cards and fled to Chile.
As RadarOnline.com previously reported, van der Sloot arrived in Chile on May 31, 2010. He was arrested days later and the Chilean police handed him back to the Peruvian authorities at the Chacalluta border crossing on June 4.
Despite confessing to the murder of Flores, the 24-year-old's lawyer still claims that it was wrong for Chile to eject him from the country and that his client didn't have time to appeal his expulsion, which equals a violation of his basic human rights.
"Maybe they won't accept my analysis in Peru, because they feel this is the way things have always been done," said Cotrina, who is based in New York.
Article continues below advertisement
"But I believe there are universal human rights and we have to respect those rights. We can't say that because someone is accused of killing a person, you can violate all their rights."
The 13-page lawsuit claims that an international arrest warrant had not been filed against van der Sloot, but documents from Peru's Ministry of Interior indicate that the Peruvian police had requested his arrest; Interpol authorities in Chile and Peru were contacted, as was Chile's Ministry of Interior.
A disparage of dates could be key in the lawsuit as the resolution to expel van der Sloot from Chile cites a police report as having been filed on May 13, 2010, but he didn't even enter the country until over two weeks later.
This is not the first time that van der Sloot has lodged an official complaint against a South American country. Shortly after he was extradited, he filed a claim against investigators in Peru claiming he was arrested without a warrant and was not provided with an official translator, which he said caused confusion during questioning. Van der Sloot also said his laptop was improperly searched.
Article continues below advertisement
Cotrina revealed that a new lawsuit is expected to be filed against Peruvian authorities next week.
Eager to rehabilitate and educate himself, Joran's American confidante told RadarOnline.com that van der Sloot has been studying law.
"He is learning, he is trying to improve and is now educating me on things," said Hamer.
"He is realistic, but he studies legal books himself. He has asked his attorney for all sorts of legal books and is studying his own legal case, he's hopeful."