Exclusive
Gardner's Boyfriend Calls Out Gary Giordano, 'What Did You Do With Robyn?'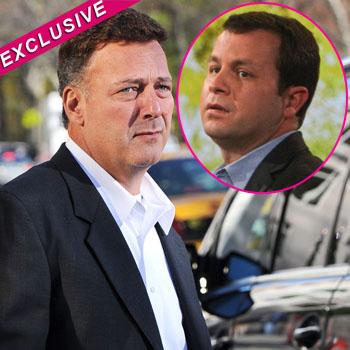 By Debbie Emery - Radar Reporter
There's no love lost between Gary Giordano and Richard Forester, and now Robyn Gardner's boyfriend is publicly calling out the prime suspect in her disappearance and demanding to know where she is, RadarOnline.com can exclusively reveal.
"What did you do with Robyn? Answer me a**hole," Forester wrote on the Facebook page dedicated to finding Robyn.
"Your ambulance chasing lawyer doesn't scare me at all and you are a slime ball coward. Speak up! You looked like a lying fool."
Article continues below advertisement
As RadarOnline.com previously reported, authorities arrested Giordano as he tried to leave Aruba in August, after he reported Gardner, 35, had disappeared while snorkeling August 2. After a series of searches over four months, neither Gardner's body nor any related physical evidence was recovered, spurring a judge last month to order Giordano freed from jail.
"You'll never get away from me, I promise you," Forester, who had an on screen standoff with Giordano's lawyer Jose Baez last week went on to write, asking: "Where is she???"
In an exclusive interview with RadarOnline.com, Forester explained why he went on an Internet tirade against the 50-year-old businessman.
"I want to keep people aware of what a scumbag he is," he told RadarOnline.com. "I just want to keep things fresh in people's minds, and I want him to know that the world is on him."
Both from Maryland, Forester only lives a 10 minute drive from his nemesis but he fortunately hasn't bumped into him since his return to the U.S.
Article continues below advertisement
"I don't know if anyone has seen him, I stay away because I don't want any trouble. He lives very close to me and I avoid going near there," said Richard.
With Gardner missing since the summer, Robyn's longtime boyfriend revealed how the holidays are not going to be the happiest time of the year for him and her family.
"It's going to be an extremely difficult Christmas, it's a holiday that I am not looking forward to," he revealed. "We planned a trip to the Turks and Caicos between Christmas and New Year and I'm not going now.