Exclusive
Case Against John Travolta From John Doe #2 Not Going To Trial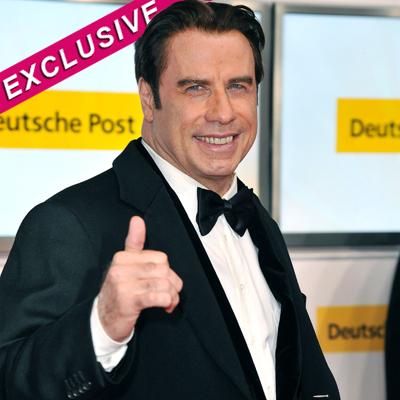 Article continues below advertisement
The unidentified male masseur, made the blockbuster claims against Travolta, several days after another anonymous man filed a similar lawsuit against the Grease star.
John Travolta Second Sexual Assault Accuser Documented Alleged Attack In Emails To Bosses
According to the lawsuit, the second victim alleges that while working at an unspecified resort in Atlanta, Georgia on January 28, 2012, he did an in-room massage on Travolta, as the massage came to an end "Travolta suddenly turned on his stomach with his legs wide open with a full erection. He then tried to force Doe Plaintiff No. 2's hand on Travolta's scrotum. Then, Travolta started to grab, rub and caress Doe Plaintiff no. 2's upper thighs and buttocks....Travolta still had an erection and wanted his abdominals done, but Travolta's erection was in the way and he refused to have his penis covered by a sheet of a pillow case cover...Travolta started masturbating about 15 minutes left in the session, and Doe Plaintiff No.2, said he had to go," the docs state. Travolta has vehemently denied the allegations of both lawsuits.
Second Male Masseur Files $2M Sexual Battery Lawsuit Against John Travolta
"Marty Singer, and Okorie Okorocha have spoken and both are working on the ground rules for the evidence and procedure about how the mediation will proceed, and that process could take 1-2 months," a source close to the situation tells RadarOnline.com. "This is commonly done before formal mediation begins. Both sides will agree to keep all transcripts sealed, as well as all witness statements, depositions, etc. The lawsuit will be heard by a private judge, who will decide how much money if any the accuser will receive. All of the proceedings will be strictly confidential, but make no mistake, this will be a dog fight, that will take place out of the public forum. This is done for a plethora of reasons, mainly, this will allow the masseur's identity from being made public, and it would just be a media circus if it did go to trial This will be the best way for the case to be heard with minimal disruption to John Travolta and the masseur's life."
MORE ON:
Celebrity Justice
Article continues below advertisement