Third Man Comes Forward To Accuse John Travolta Of Sexual Harassment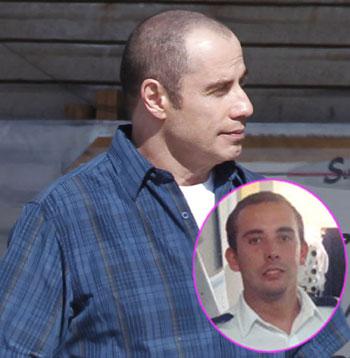 By Jen Heger - RadarOnline.com Assistant Managing Editor
A third man has come forward with allegations that John Travolta sexually harassed him, RadarOnline.com is reporting.
Chilean-born Fabian Zanzi alleges Travolta accosted him while he was working on the Royal Caribbean cruise ship in 2009, and the actor was a guest on the boat. Zanzi, a former employee of the cruise line, was in charge of VIP guests when the alleged incident took place. Zanzi told South American news website ABC.es that Travolta said, "He had something on his neck. I thought it was a fuzz. As I approached, he took off his white coat and was naked. He hugged me and asked me to do a massage." Zanzi alleges that Travolta offered $12,000 to have sex with him, but he says he refused.
Article continues below advertisement
According to media reports, Zanzi has filed a sexual harassment lawsuit against Travolta, but RadarOnline.com has been unable to confirm if he has done so.
As previously reported, two unidentified masseurs allege that Travolta sexually assaulted them, and are suing the actor for $2 million dollars in damages. Travolta's lawyer, Marty Singer has vehemently denied the allegations.
Travolta has been married to actress Kelly Preston since 1991. The couple's oldest child, Jett, died in 2009. The couple have two other children, daughter, Ella Bleu, and their toddler son, Benjamin, born in 2010.