Exclusive
John Travolta Sex Accuser 'John Doe' Says He Has Proof Of Affair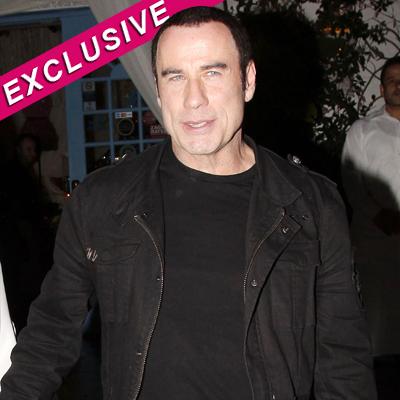 Article continues below advertisement
"I have proof to support the truth that I'm telling," he said, but would not reveal the specific details about his proof.
According to the lawsuit documents, the massage began in a bungalow at The Beverly Hilton Hotel and "Travolta appeared to be semi-erect."
The lawsuit goes on to claim that a chef brought in hamburgers during the massage and Travolta "touched Plaintiff's scrotum, and this time the Plaintiff told Travolta to please not touch him again."
The lawsuit states that the actor promised not to, but "Travolta quickly tried to rub the head of Plaintiff's penis as he tried to pull away."
Singer told RadarOnline.com that John Doe would "regret" filing the lawsuit, which incensed him.
"I represent the 99 per cent of the population, the working class, and I was put in an inappropriate situation that I didn't put myself in. It is not for Mr. Singer to deny me my right!"
Article continues below advertisement
John Doe said he has no intention of backing down and isn't afraid of going forward with his lawsuit.
He said he thinks his case is strong against the Pulp Fiction star. "I passed a lie detector test for the National Enquirer, and I'm telling the truth about what happened."
John Doe said that his experience with Travolta "started out polite and charming, but then when things didn't go his way things digressed."