Exclusive
John Travolta's Lawyer Warns Sex Accuser: You Will Regret This Lawsuit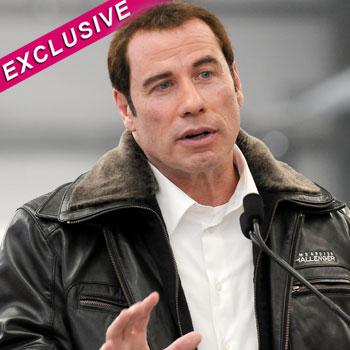 Article continues below advertisement
"The problem in America is anyone can sue anyone," Singer told RadarOnline.com. "However in this case this unidentified plaintiff and his lawyer will regret they filed this fabricated suit. We intend to sue both of them for malicious prosecution."
Singer, who was recently named as the top entertainment lawyer of the year by the Beverly Hills bar, says unequivocally that he can prove Travolta was on the east coast when the masseur alleges the sexual battery took place in a Beverly Hills hotel.
These are the strongest words yet from Travolta's camp, infuriated by the suit filed in the California's central district and filled with lurid details of alleged sexual aggression by Travolta against the anonymous plaintiff.
"My client was on the east coast," Singer told RadarOnline.com, referrring to the lawsuit's key date of January 16, 2012.
RadarOnline.com was unable to find any photographs showing Travolta in California on that date.
MORE ON:
Celebrity Justice
Article continues below advertisement