Mariah Yeater Drops Paternity Suit Against Justin Bieber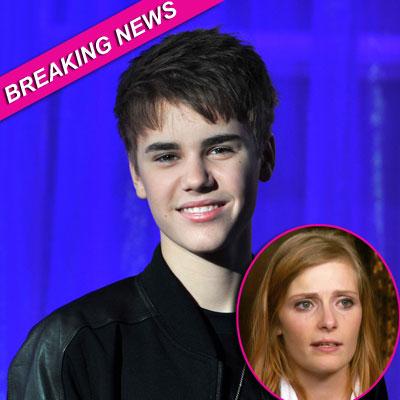 Justin Bieber, you are NOT the father.
The 20-year-old California woman who was claiming Bieber as the father of her infant son dropped her paternity suit against the beloved pop star last week, RadarOnline.com has learned.
Mariah Yeater's lawyers, Lance Rogers and Matt Pare have backed down from the case, as well, according to reports.
As RadarOnline.com previously reported, Yeater's attorneys initially said they'd hoped to settle with Bieber out of court, and even stated they had "credible evidence" that he is the father.
Article continues below advertisement
However, Bieber claimed he'd "never met the woman" and agreed to take a DNA test to prove he's not the father.
It's unclear yet why Yeater dropped the paternity lawsuit.
In the lawsuit Yeater claimed she and the Canadian pop star had sex in a backstage bathroom at the Staples Center following an October 25, 2010 concert, causing her to get pregnant with her son, Tristyn.
"I'm gonna be a target," Bieber, 17, said on November 4, "but I'm never gonna be a victim."