Exclusive
Justin Bieber Baby Accuser's Mother: Convicted Of Battery With Serious Bodily Injury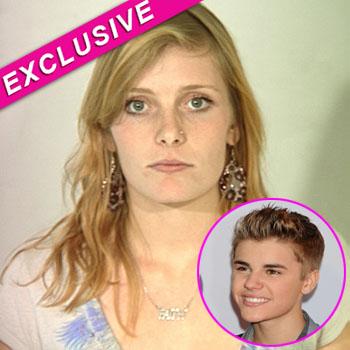 By Amber Goodhand - RadarOnline.com Reporter
The California woman claiming Justin Bieber is the father of her baby has a mother who has been convicted of battery with serious bodily injury, RadarOnline.com has exclusively learned.
According to a police report obtained by RadarOnline.com, Mariah's mother, Michelle Yeater, was arrested on November 7, 2007 in San Diego, Calif. after she attacked a thrift store clerk, Dominique Ross, sending her to the hospital.
Article continues below advertisement
EXCLUSIVE DOCUMENTS: Mother Of Justin Bieber Baby Accuser Jailed For Battery
"Yeater and Ross got into an argument over money. Yeater struck Ross in the left eye with a closed fist," arresting officer B.L. Johnson stated in the police report.
"Ross' vision became blurry and Ross was unable to see any object past two and a half feet... Ross was transported to Mercy hospital for her injuries."
Three witnesses were interviewed at the scene and Officer Johnson stated, "After completing my investigation I arrested Yeater for battery on a person causing injury."
Injuries to Ross listed on the report include: a 1/8-inch gouge to the outer part of her eye, the outside corner completely red with blood, a 1/2-inch scratch to the left side of her head near the temple, and a strained left thumb.
RadarOnline.com spoke exclusively with Ross who told us that Michelle attacked her for no reason and served prison time for the assault.
"It was a violent attack and I had to have an operation on my eye and hand," Ross said.
Article continues below advertisement
"She Michelle called me n**ger and b*tch and I believe it was a hate crime."
Since the attack, Ross said Michelle was convicted and sentenced to four years in prison. She served two years and was released on probation.
Ross also said she believed Michelle was on methamphetamines when she was attacked, but RadarOnline.com has not confirmed her allegation.
20-year-old Mariah claims — as first reported in Star magazine — she and Bieber had an unprotected, 30-second sexual encounter in a backstage bathroom at the Staples Center following an October 2010 concert. She said the tryst produced her son Tristyn Anthony Markhouse Yeater, who was born July 6.