Mariah Yeater's Attorney: We Hoped To Settle With Justin Bieber Out Of Court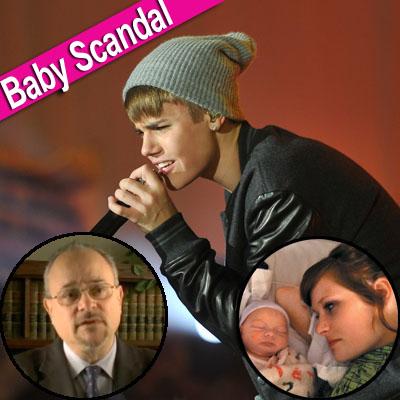 A high-profile Chicago attorney, on the legal team of the 20-year-old California woman who's claiming Justin Bieber is the father of her 3-month-old son, told the Dr. Drew show on Tuesday that her lawyers attempted to contact Bieber's lawyers before the case was filed, and never received a response.
Yeater's team hoped to settle the case "outside of court," said Jeffery Leving, a lawyer known for his work as an activist for father's rights in divorce and custody cases.
Article continues below advertisement
Leving added he wants a "carefully supervised" DNA test to establish paternity.
The wealthy shouldn't get away with bullying a single mother, Leving said, adding he wants a "carefully supervised" DNA test to establish paternity.
"Justice is not a luxury for the rich," he said, noting Yeater's basically "a child herself " at just 20.
"She probably doesn't even know what to right now, aside from caring for her child," he said.
Yeater claims -- as first reported in Star magazine -- she and Bieber had an unprotected, 30-second sexual encounter in a backstage bathroom at the Staples Center following an October 2010 concert. She said the tryst produced her son Tristyn Anthony Markhouse Yeater, who was born July 6.
Bieber told the Today Show last week he's "never met" Yeater and that "none of these allegations are true."
"I'm gonna be a target," the 17-year-old Baby singer said, "but I'm never gonna be a victim."
Article continues below advertisement
First Photo Of Justin Bieber's Alleged Baby
A child support hearing is scheduled for December 15.
In the meantime, for up-to-the-minute updates on Bieber and the paternity suit, keep it right here on RadarOnline.com, and pick up a copy of Star, on newsstands now.
radar_embed service=5min.com src=" http://pshared.5min.com/Scripts/PlayerSeed.js?sid=1126&width=486&height=412&playList=517713311&sequential=1&shuffle=0"