Exclusive
Top Paternity Lawyer Joins Case Against Justin Bieber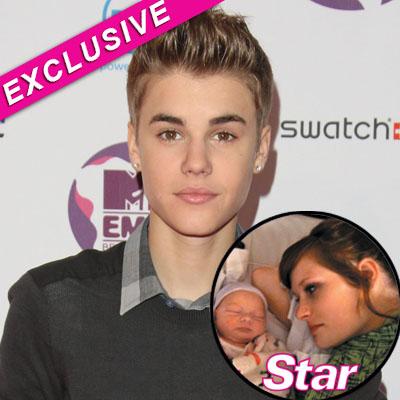 A top lawyer who once advised the White House on paternity law has joined the legal team of the woman who claims she became pregnant after a brief sexual encounter with 17-year-old singing sensation Justin Bieber last October, RadarOnline.com has exclusively learned.
In a statement, released to RadarOnline.com, the law offices of Lance Rogers said: "We are proud to announce that attorney Jeffery Leving is joining Mariah Yeater's legal team. Jeffery Leving is a noted Fathers' Rights attorney and he is the President of the Illinois Council on Responsible Fatherhood (see dadsrights.com).
Article continues below advertisement
He is a national expert on family law issues. Mr. Leving has been named one of "America's Best Lawyers" by Forbes Radio and selected by his peers as one of Illinois' top attorneys. He co-authored the Illinois Virtual Visitation, Right to DNA Testing Notice and Joint Custody laws. He received the President of the United States Service Award, the nation's highest honor for volunteer service directed at solving critical social problems."
Star magazine was first to break the news that Mariah Yeater, 20, filed a paternity lawsuit in San Diego last week, claiming that she had a 30-second sexual encounter with the Baby singer in a backstage bathroom at one of his concerts at the Staples Center in Los Angeles last October.
In the suit, she named Bieber as the father of her four-month-old son Tristyn and asks him to take a DNA test.
Bieber has adamantly denied Yeater's claims and says he has never even met her.