Exclusive
John Travolta's Male Nanny Kisses The Family Goodbye, Uncle Says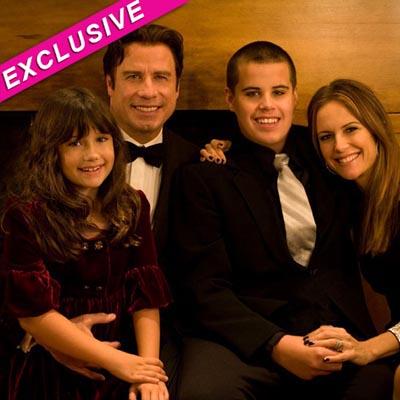 Jeff Kathrein, the male nanny who was famously photographed kissing John Travolta five years ago, is "no longer working" for the Pulp Fiction star and his wife Kelly Preston, his uncle told the new issue of Star magazine.
James Kathrein told Star that Jeff had been debating about quitting long before the tragic death of the couple's son Jett, who passed away at just age 16 in January 2009 from a seizure at the family's vacation home on Grand Bahama island.
Article continues below advertisement
"John wanted Jeff to have his full attention on Jett while he was working for the Travolta family," James told Star, adding that his nephew -- a Scientologist like his former employers -- was focused on building a family of his own.
"Jeff was married and wanted to have kids," his uncle explained. "He wanted to leave for a while, but he kept putting it off."