Exclusive
John Gotti Biopic Is Still A Go; Lindsay Lohan Has Yet To Sign Though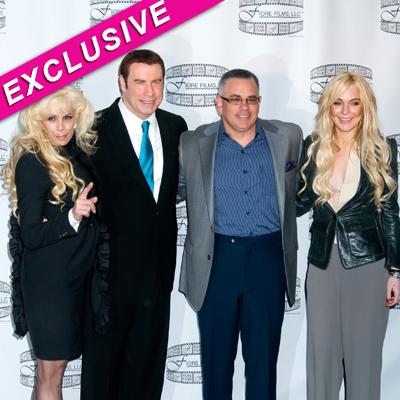 The John Gotti biopic starring John Travolta and Al Pacino is still a go, despite stories that circulated last week saying the project was dead due to financial problems, RadarOnline.com is exclusively reporting.
"The Gotti film is very much moving forward and we are still expecting a late 2012 theatrical release," Steve Honig, publicist for Fiore Productions, tells RadarOnline.com. (Fiore Productions is producing the movie).
Article continues below advertisement
As RadarOnline.com previously reported, Pesci, 68, filed a lawsuit against Fiore Films in July, claiming he had gained 30 pounds for the role of Angelo Ruggiero, considered to be one of Gotti's closest confidantes and one of the film's most important characters. His suit alleges that the producers then told him they wanted him for a lesser role, at one-third of his original $3 million salary.
Marc Fiore, CEO of Fiore Films, extended an olive branch to Pesci last week, "For the record, I am extremely fond of Joe, I think he is a terrific actor and very much want him to be in the Gotti movie. It's unfortunate we have become embroiled in a lawsuit, however I am hopeful that we will resolve our differences and Joe will accept an offer from us to be in the film."