Exclusive
John Travolta Sex Accuser John Doe #1 Dropped By Attorney!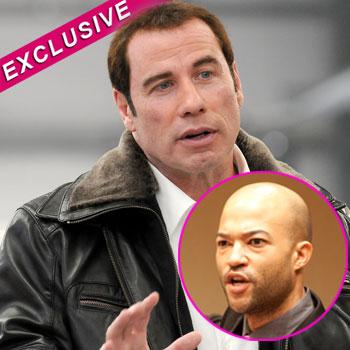 Article continues below advertisement
The Texas man who filed the lawsuit as John Doe #1 hired Los Angeles lawyer Okorie Okorocha to represent him but in a stunning turn of events, Okorocha is no longer handling his case. John Doe #1 claimed Travolta sexually assaulted him in Los Angeles on January 16, 21012 and said he could prove Travolta was in town then.
But Travolta's attorney Marty Singer not only vehemently denied the charges, he also provided proof that his client was in New York on the day John Doe #1 claimed the assault took place.
The accuser's attorney decided on May 11 to drop him.
"Okorocha did not feel he could represent John Doe #1 going forward anymore and recommend him finding another lawyer," a source exclusively told RadarOnline.com.
"He is still representing John Doe #2 other alleged victims who are possibly coming forward."
Singer, one of Los Angeles' top attorneys, adamantly denied the incident took place since the lawsuit was filed, telling RadarOnline.com that he had definitive proof, including flight records and hotel receipts, that would show his client was not even in Los Angeles on January 16, 2012 when John Doe #1 said the assault took place in the Beverly Hills Hotel.
Article continues below advertisement