Exclusive
First Masseur Who Sued John Travolta Admits He Has Wrong Date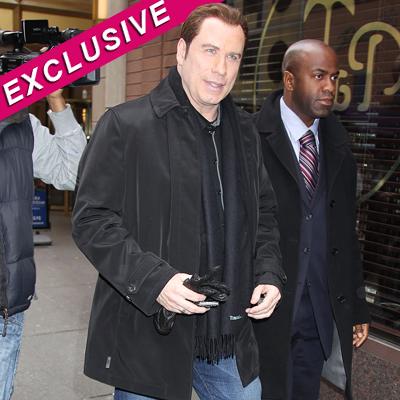 Article continues below advertisement
According to sources close to the case, John Doe #1's account of the incident remain the same, but in a significant positive development for Travolta his accuser now says the date on which the alleged assault took place was not January 16, 2012, but actually an earlier date.
John Travolta Sex Accuser 'John Doe' Says He Has Proof Of Affair
"It was a miscalculation," one source claims about the wrong date being in the lawsuit. A second source believes that the date change will not drastically affect the lawsuit filed against the star.
"The lawsuit will likely be amended, but this doesn't change the facts of the lawsuit," a source connected to the case told RadarOnline.com exclusively.
"John Doe #1 gave very specific information, and staff from the Beverly Hills Hotel will absolutely be included as witnesses in the case.The source pointed out that Travolta's lawyer Marty Singer has been a pit bull against the claims, with Singer telling RadarOnline.com that they had flight and hotel details that would prove that Travolta was not in Los Angeles on January 16, 2012."Let's not forget John Doe accuser #2. It's very interesting that Travolta's team hasn't gone after him," the source pointed out.
Article continues below advertisement
John Travolta Sexual Battery Accuser Afraid But Ready To Go To Trial
With two lawsuits now filed against Travolta, the source said that even though the original date was wrong, they aren't going to withdraw the suit, which accuses the actor of assault, sexual battery, and sexual harassment.
"This case will absolutely proceed through depositions and to a trial. The lawsuit can't and won't be thrown out because the date was wrong by the first John Doe, which will ultimately be up to a jury to decide. Both accusers are ready to go public, and aren't afraid of John Travolta, and they will see this through to the end," the source said.