The Prince & The Pedophile! The Jeffrey Epstein Sex Scandal Explained In 35 Clicks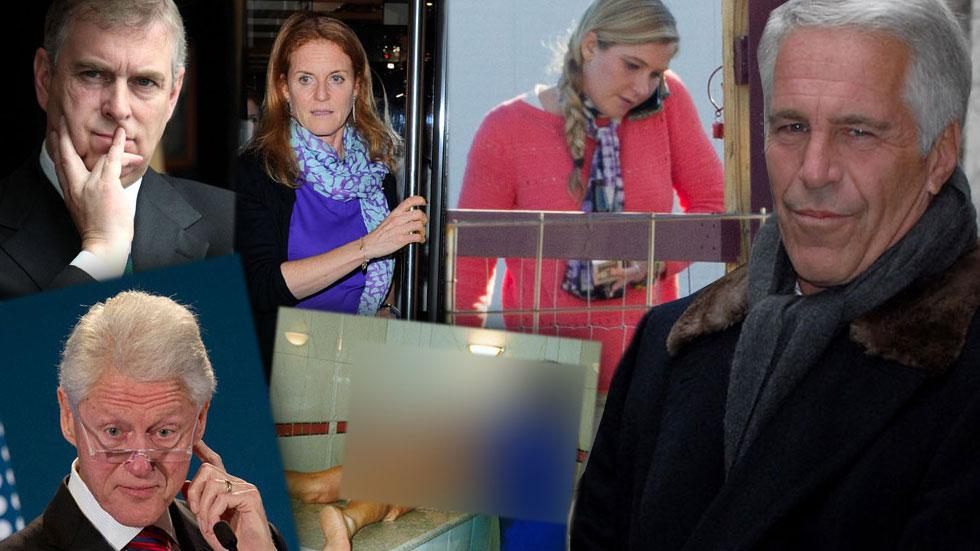 It's the biggest scandal to have hit the British Royal family in decades. Buckingham Palace has been rocked Prince Andrew's connection to convicted child molester financier Jeffrey Epstein and the shocking claims that he bedded a 17-year-old girl who says she was one of Epstein's sex slaves. Here is a reminder of the sordid story so far...
Article continues below advertisement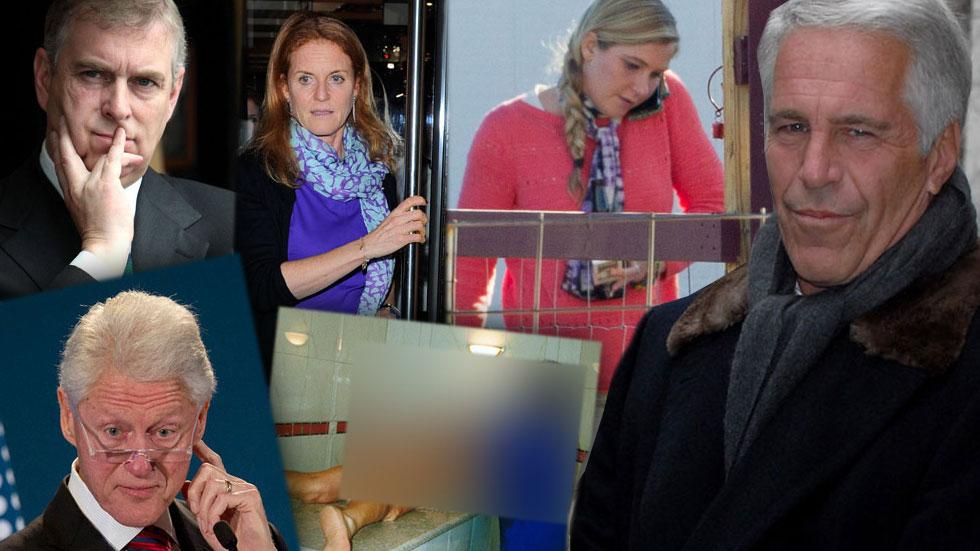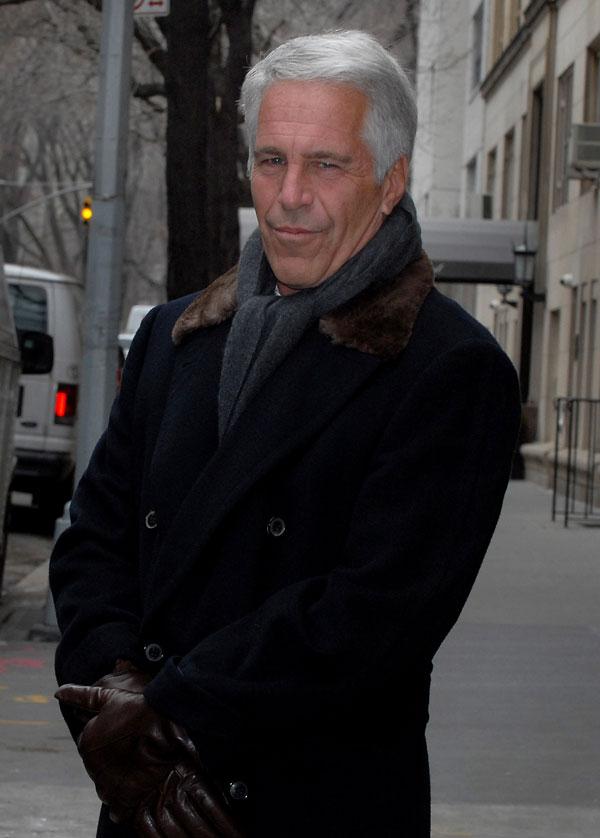 The scandal that shocked the world first broke in January when Virginia Roberts claimed in a federal court filing that she allegedly had sex three times with Prince Andrew while she was a teen. Roberts – now a mom-of-three – claims their liaisons took place in New York, London and the U.S. Virgin Islands. She alleges that Epstein forced her and other young girls to have sex with his rich and powerful male friends. Both Prince Andrew and Buckingham Palace have denied these allegations several times.
Article continues below advertisement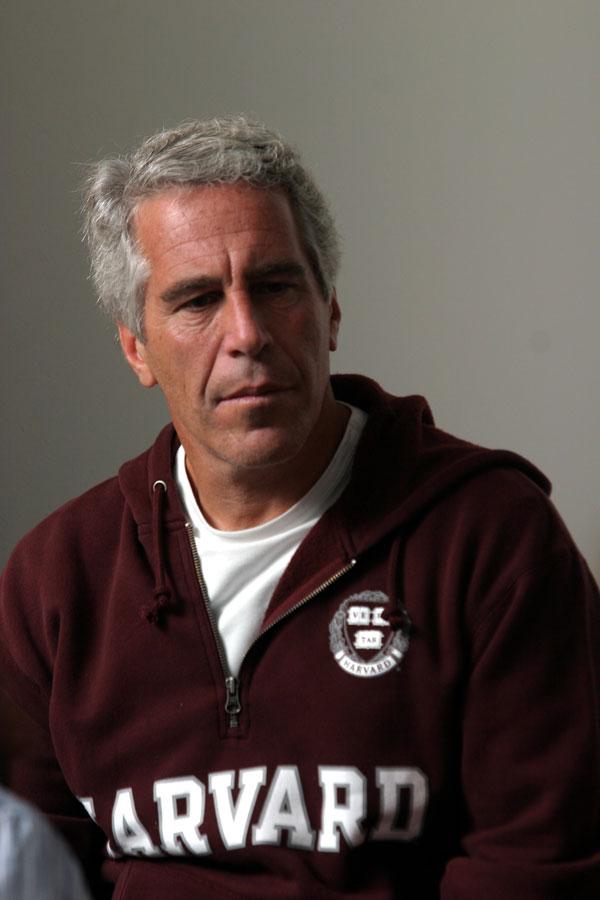 Roberts is just one of four women – all of whom are identified as Jane Doe (Nos. 1 to 4) – who claim their rights were violated because the U.S. government allegedly "secretly negotiated a non-prosecution agreement" with Epstein who pled guilty to a state charge of prostitution. It is alleged that Andrew was among the many powerful friends of Epstein who urged the government to be lenient with the billionaire who was accused of running an underage sex ring.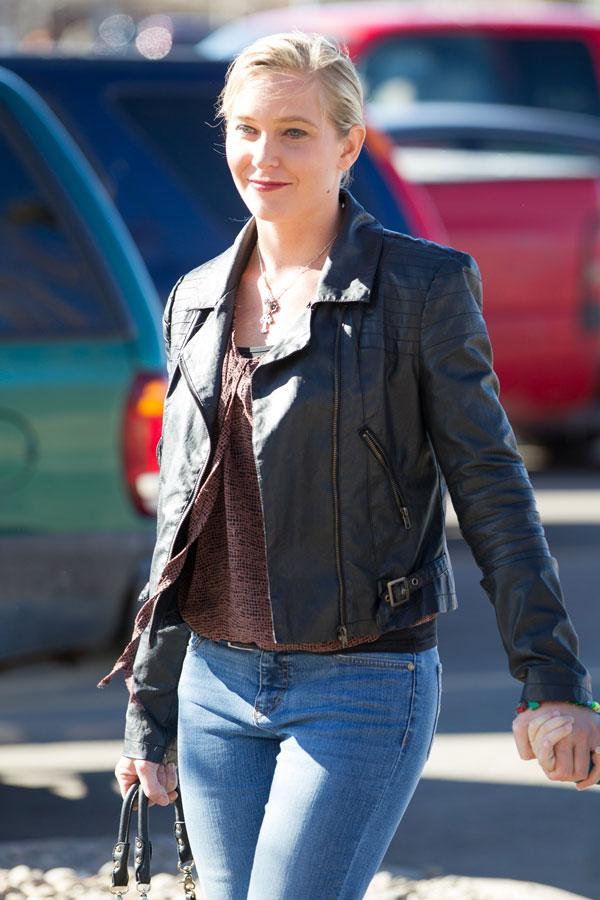 Now 31, Roberts claims she worked for Epstein between 1999 and 2002 and that she was allegedly forced to have sex with him and his influential friends. She also alleges she was recruited when she was just 15 by Epstein's ex-girlfriend Ghislaine Maxwell, a claim that the British socialite denies.
Article continues below advertisement
Duke of York visit to Yammer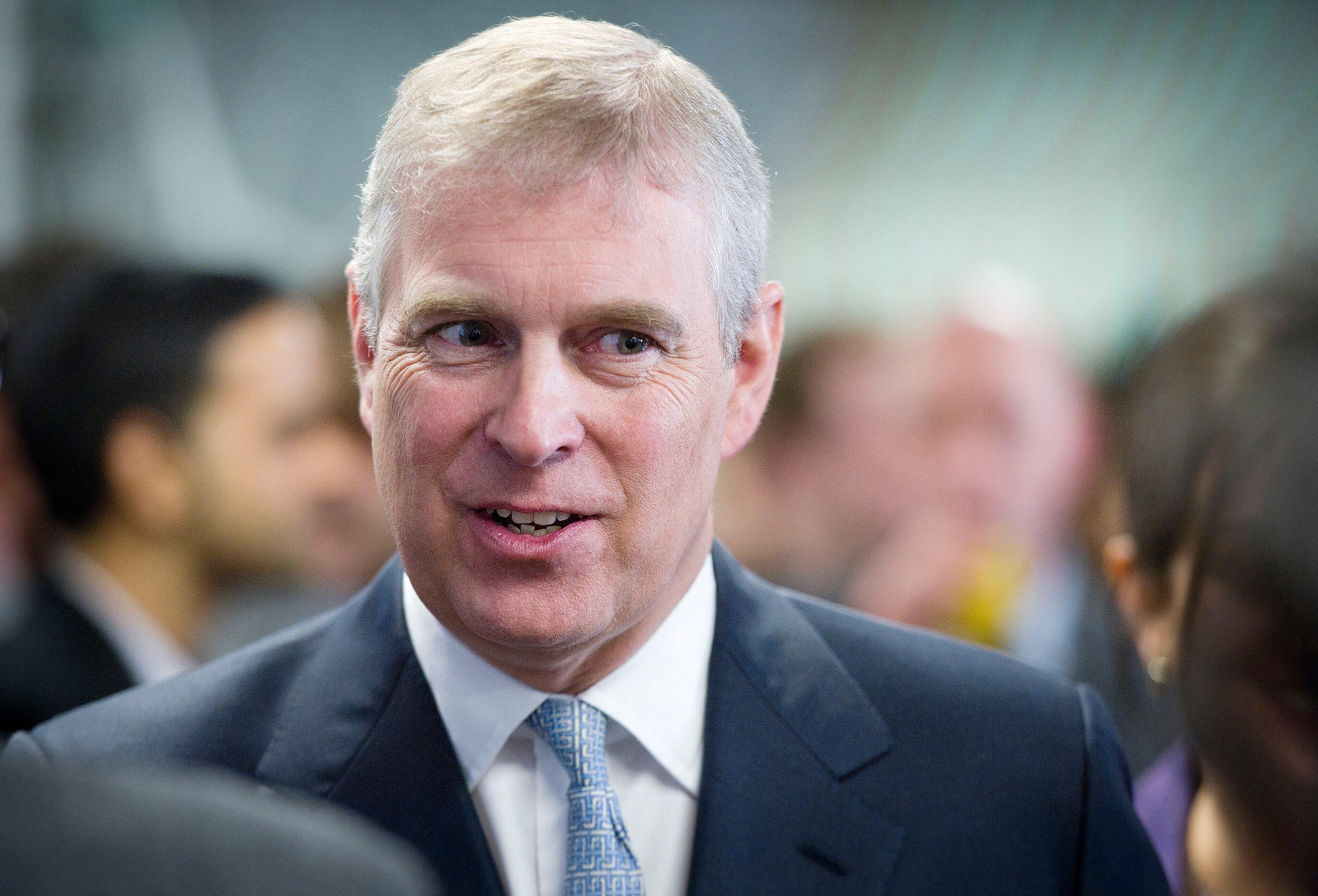 Roberts has gone into intimate detail about her alleged encounters with Prince Andrew – who is the fifth in line to the British throne. Among her alleged revelations is that the father-of-two paid particular attention to her tootsies during their encounter. She told The National ENQUIRER, "He started licking my toes, between my toes, the arches of my feet. And we went into the bedroom and he proceeded to make love to me, so to speak."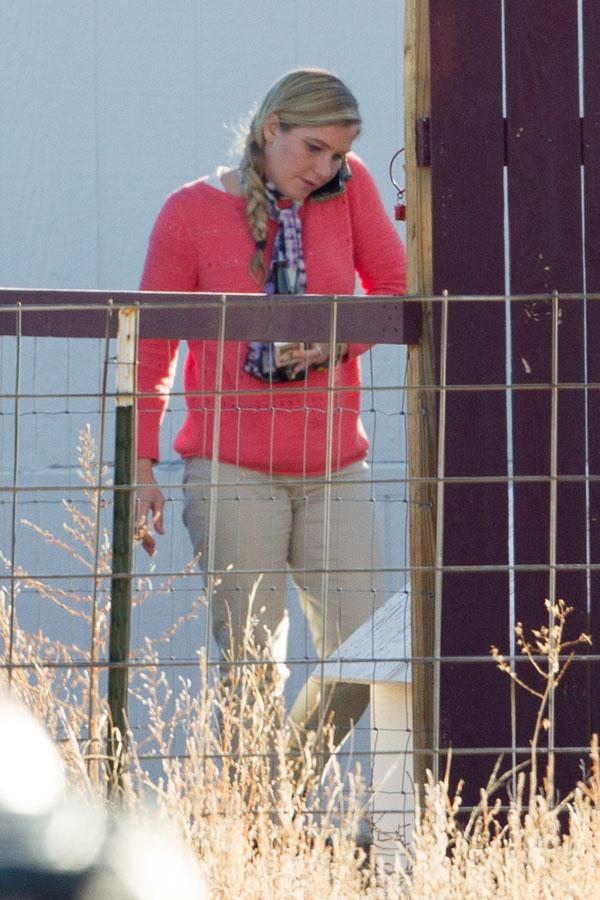 Roberts' ex-boyfriend – Anthony Figueroa – who claims he dated her while she was a teen, backs up her allegations against Prince Andrew. He told the U.K. newspaper The Sun that she would come back and report to him about her alleged sex sessions with the Duke of York. Figueroa said, "When it came to the Prince I didn't hear anything good. She said he wasn't acting very royally."
Article continues below advertisement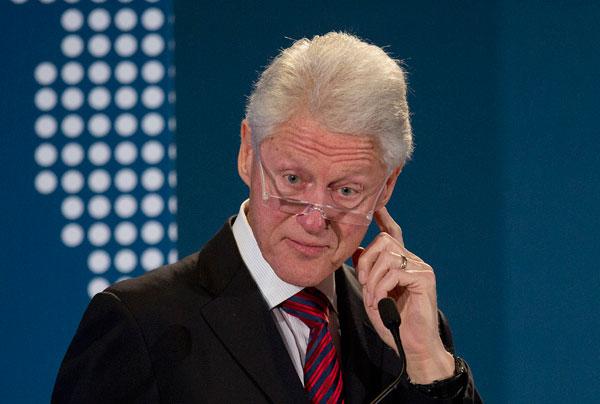 Although Bill Clinton was once a good friend of Epstein, Roberts denies she ever slept with the former President. In the federal court filing she did acknowledge that she saw him on Little St. James Island (which is part of the U.S. Virgin Islands and owned by Epstein) but denies they had sex. She said, "Clinton was present on the island at a time when I was also present on the island, but I have never had sexual relations with Clinton, nor have I ever claimed to have had such relations." She added, "I have never seen him have sexual relations with anyone."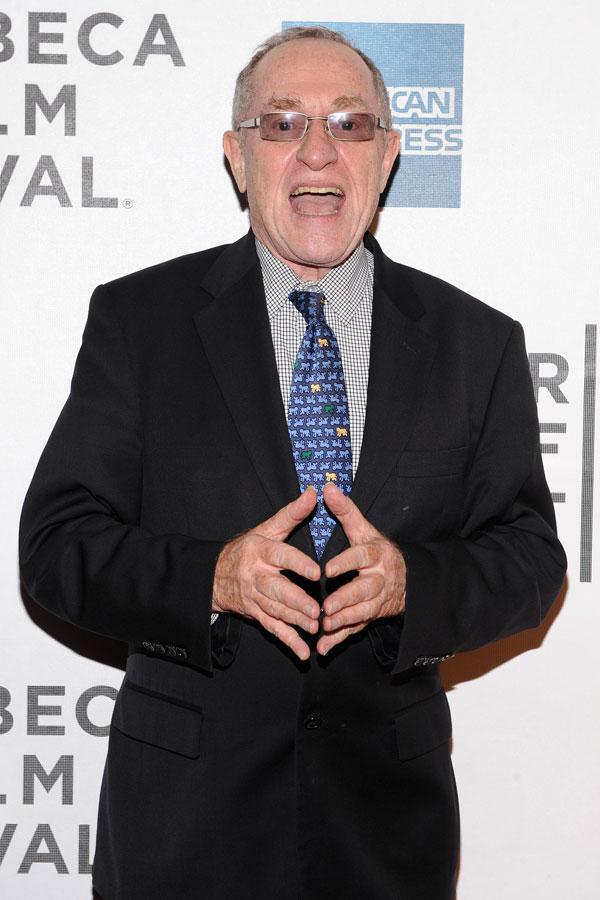 While Roberts claims she was forced to have sex with famed attorney Alan Dershowitz, the Harvard Law School professor categorically denies that any such encounter took place. She alleges she had sex with him six times from the age of 16. But Dershowitz – who was part of O.J. Simpson's legal team during his 1995 murder trial – said, "This is a woman who is a serial liar." He added, "I can tell you she is still a prostitute: she is selling these false stories now for money about me."
Article continues below advertisement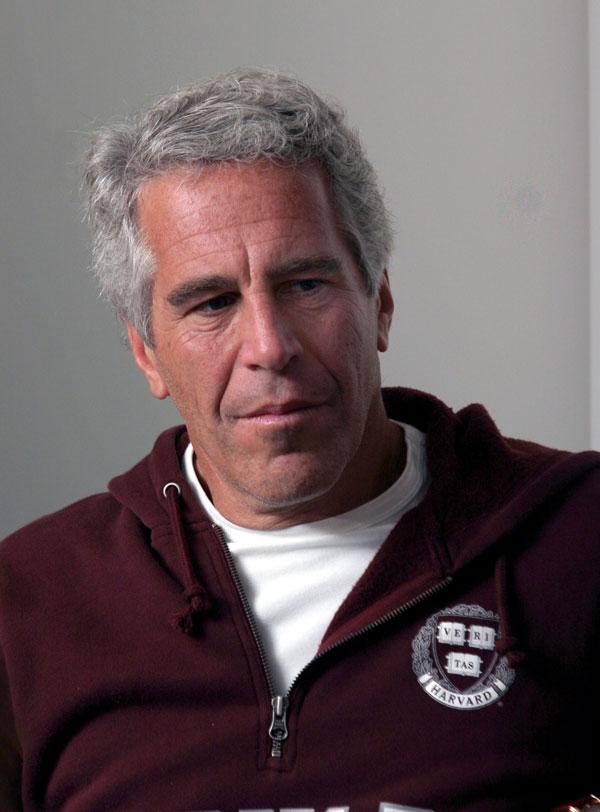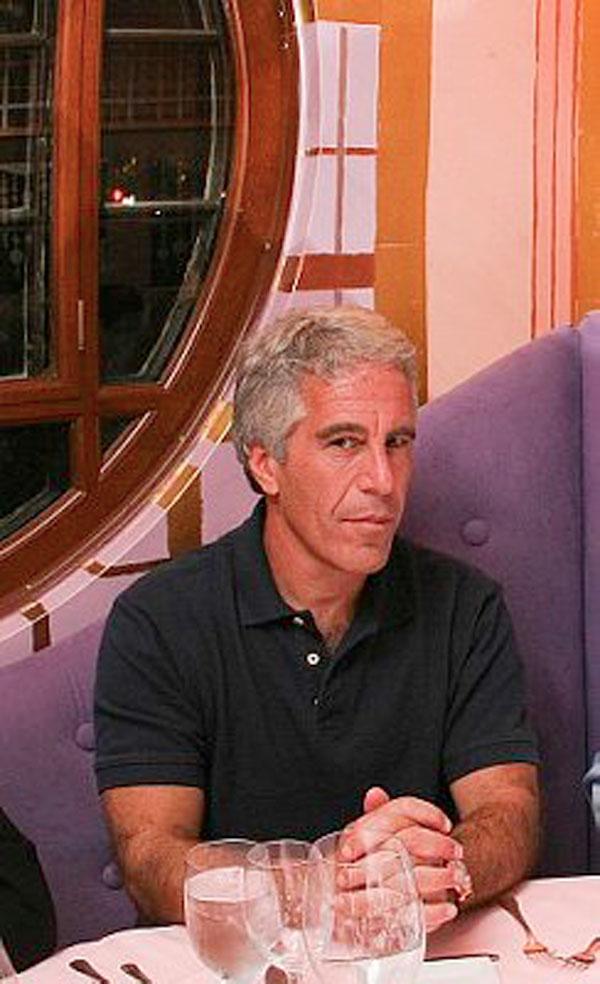 In a lawsuit that he filed against the attorneys of his alleged victims Epstein dismissed the young women as drug-using strippers. According to the documents, the he said one of the alleged victims "worked at numerous strip clubs; is an admitted prostitute and... has a history of illegal drug use." He also claims that one of the women spoke of him "in very positive and friendly terms" until she got legal representation and "all of a sudden she wanted to sue... and... sought tens of millions of dollars."
Article continues below advertisement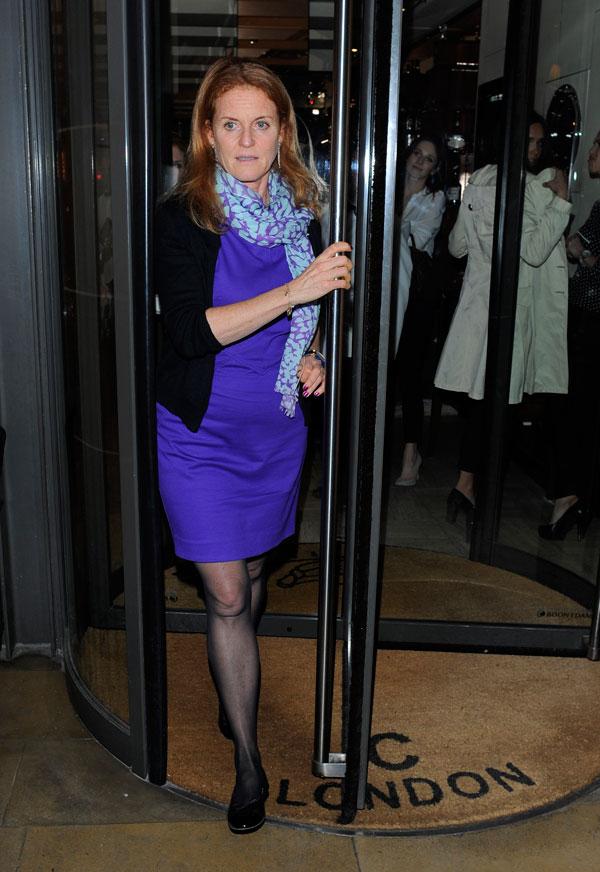 Sarah Ferguson – Prince Andrew's ex-wife – came out fighting and defended him against the allegations. She told Matt Lauer on the TODAY show, "I won't stand by – because I know what it feels like to have salacious lies made up about you – and not support him so publicly." The redhead went on to say that her former husband is "a great father and humongously good man."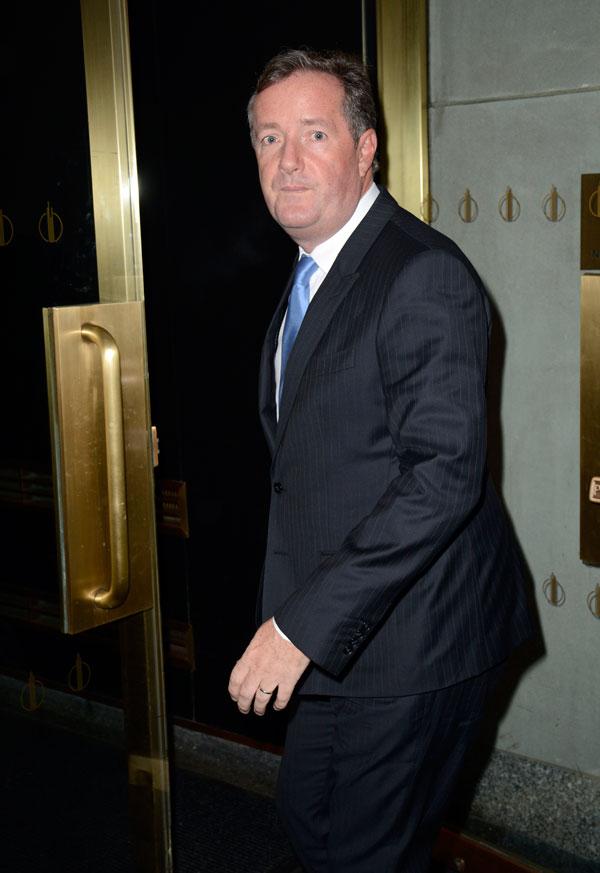 Piers Morgan has taken a "wait and see" attitude when it comes to rushing to judgment against either Andrew, or how Buckingham Palace has dealt with the issue. The former CNN anchor said on The Meredith Vieira Show, "I think you've got to give them the benefit, at least of this process going through, and if at any stage any real hard evidence emerges that he did have sex with an underage girl, it would be a monumental scandal. I would be... saying he must be brought to justice."
Article continues below advertisement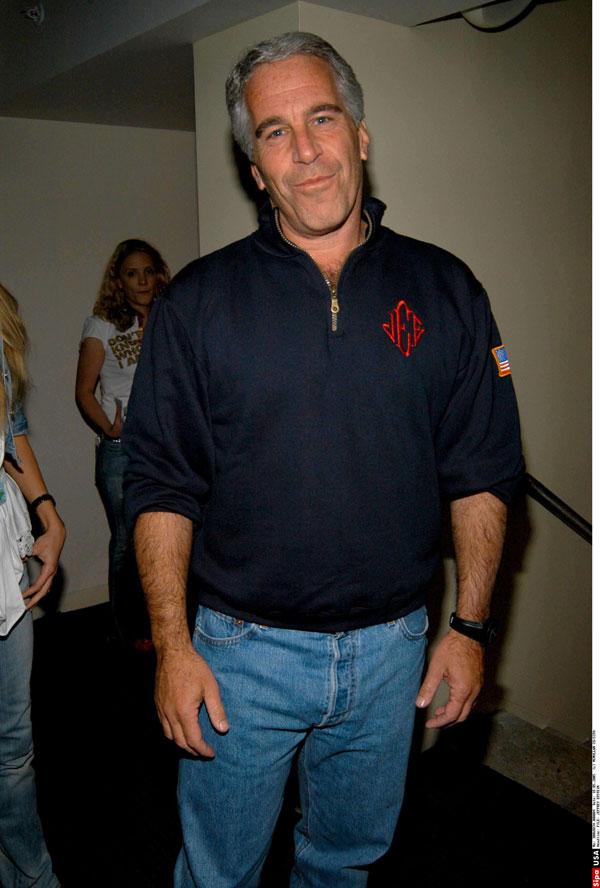 When it came to underage girls, Epstein apparently had a type. According to a 2007 interview an FBI agent had with a teen recruited to massage the pedophile at his West Palm Peach, Fla. Mansion, he preferred "short little white girls." That meant that "black girls or girls with tattoos were out" and those who were a "Cameron Diaz type," were in.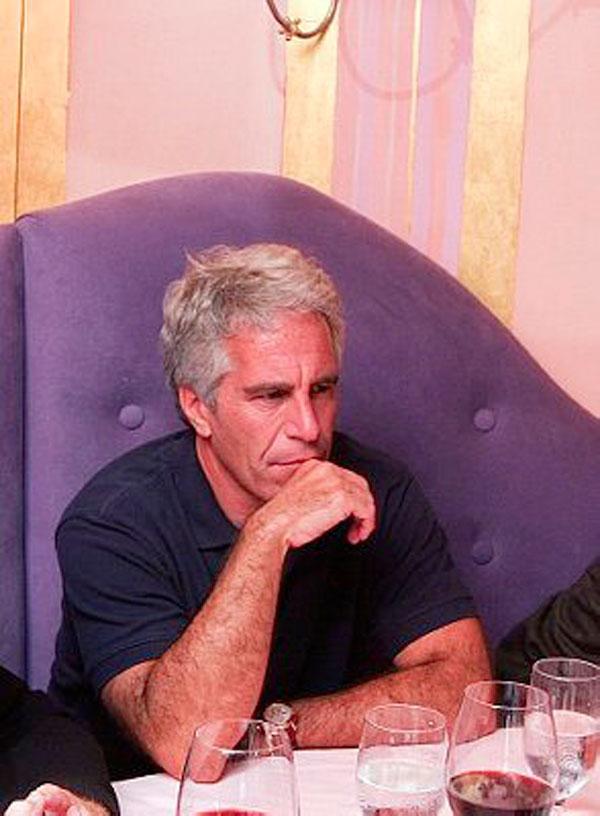 In an article for TheDailyBeast.com, journalist Vicky Ward claimed Epstein prevented Vanity Fair from publishing a full and thorough exposé of him in 2003. She claims she found a 16-year-old Arizona girl who accused the billionaire of sexually abusing her and using his money and influence to silence her and her family. Ward alleges that Epstein used similar bullying tactics to suppress the story, supposedly spooking the magazine's staff by visiting the office and allegedly asking the then-pregnant writer which hospital she was due to give birth at.
Article continues below advertisement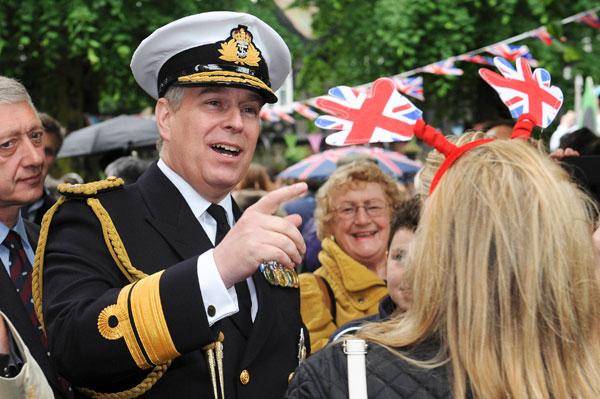 As if things couldn't get worse for Buckingham Palace, Roberts – then 17 – kept a diary detailing her alleged 2001 tryst with the Duke of York, which supposedly took place in London. In one excerpt she wrote, "He was caressing every part of my naked body and filling my head with endless compliments about my blossoming figure." Roberts also claimed that after their alleged liaison, the Prince "quickly got dressed, said his goodbyes and slipped out of my bedroom to the driver still waiting for him outside."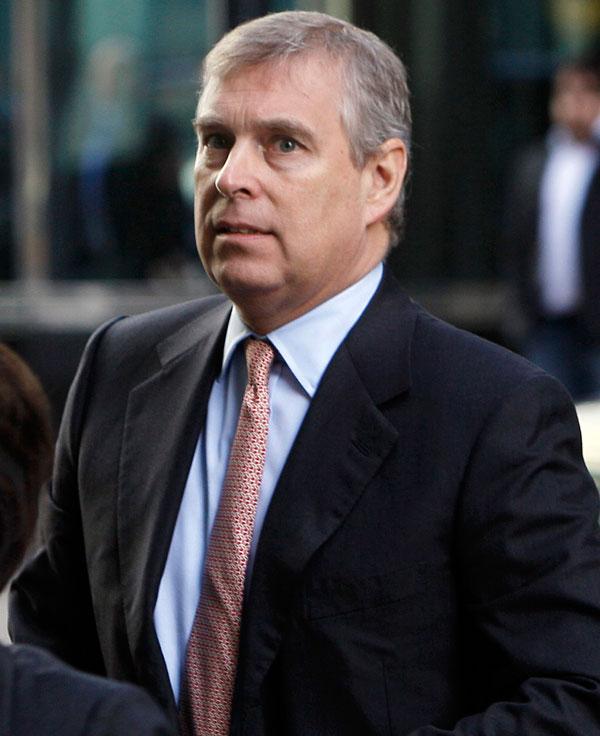 Another titbit that Roberts included in her diary was that Andrew is apparently no Fred Astaire and can't dance. She claims he took her to the London nightclub Tramp, where he showed her his moves. She wrote, "He was the most incredibly hideous dancer I had ever seen and not to mention how embarrassing it was to have to be the one he was smashing pelvics sic with, even if he was a prince."
Article continues below advertisement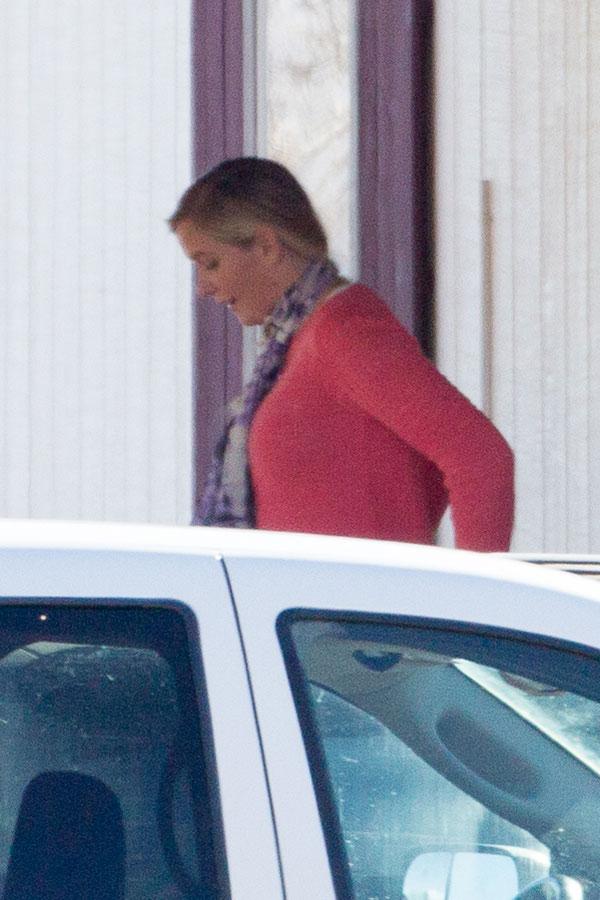 According to Roberts, Epstein surrounded himself with multiple underage girls who were allegedly forced to give him massages and sleep with his friends. She swore under oath, saying, "Sometimes as many as 10 underage girls would participate in a single orgy with them."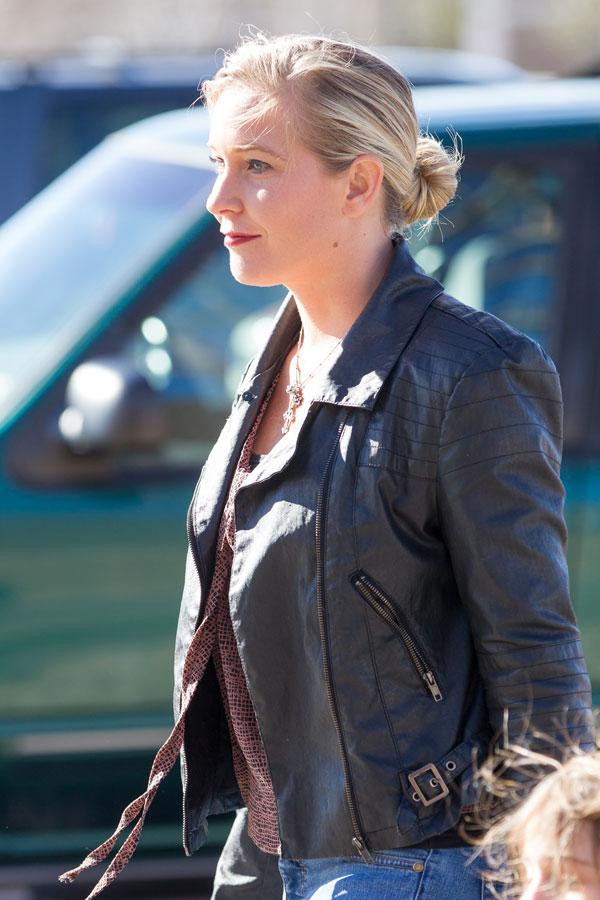 Roberts alleges she was involved in an orgy with Prince Andrew, Epstein and "approximately eight other young girls" who "didn't really speak English." She claimed that encounter took place on the billionaire's private island in the U.S. Virgin Islands when she was 18. She said, "Afterwards we all had dinner by the cabanas."
Article continues below advertisement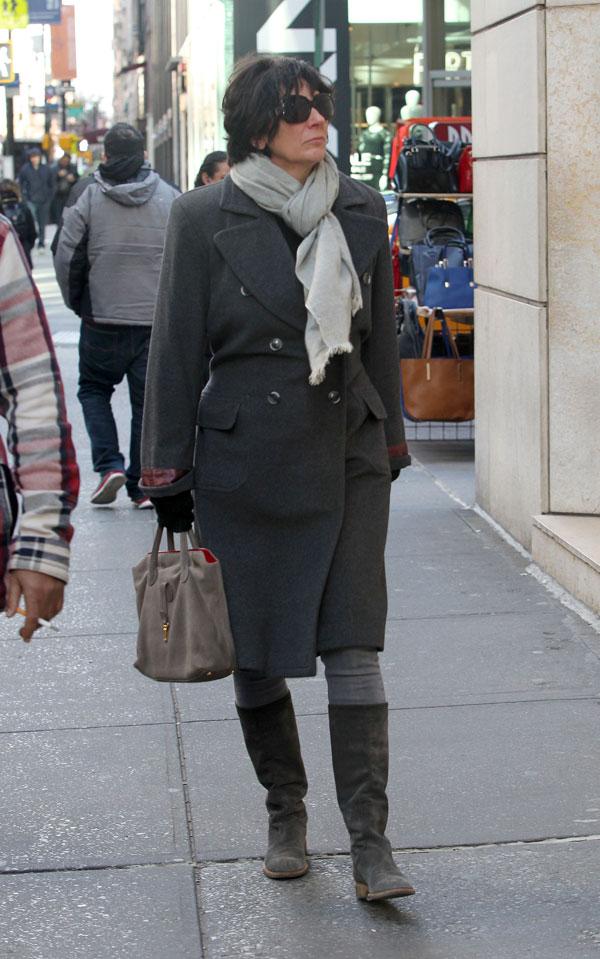 Another central figure in this case – who has strongly denied the allegations – is Epstein's ex-girlfriend Ghislaine Maxwell. The British socialite has been accused of allegedly recruiting the underage teens and personally teaching them how to massage her ex-lover. In a 2009 lawsuit that she filed against Epstein, Roberts alleged, "Ms. Maxwell... took off her own shirt and left on her underwear and started rubbing her breasts against (Epstein's) body, impliedly showing the plaintiff what she was expected to do."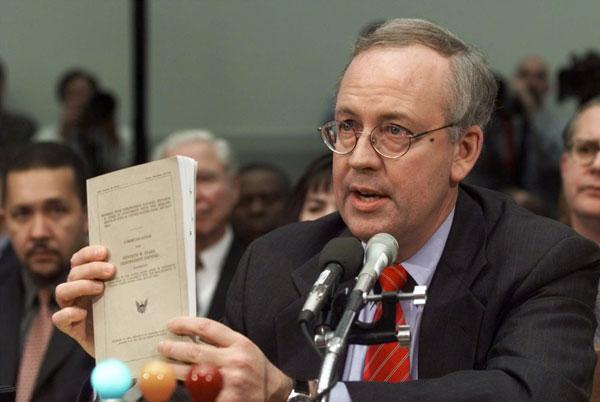 Back in the 1990s, he was at the heart of the attempt to bring down the Clinton Administration amid revelations that the President had an affair with White House intern Monica Lewinsky and allegedly lied about it under oath. But in 2007 ultra conservative lawyer Ken Starr was part of Epstein's legal team, which secured the plea deal that saw him serve just 13 months in prison despite accusations he procured multiple underage girls for prostitution.
Article continues below advertisement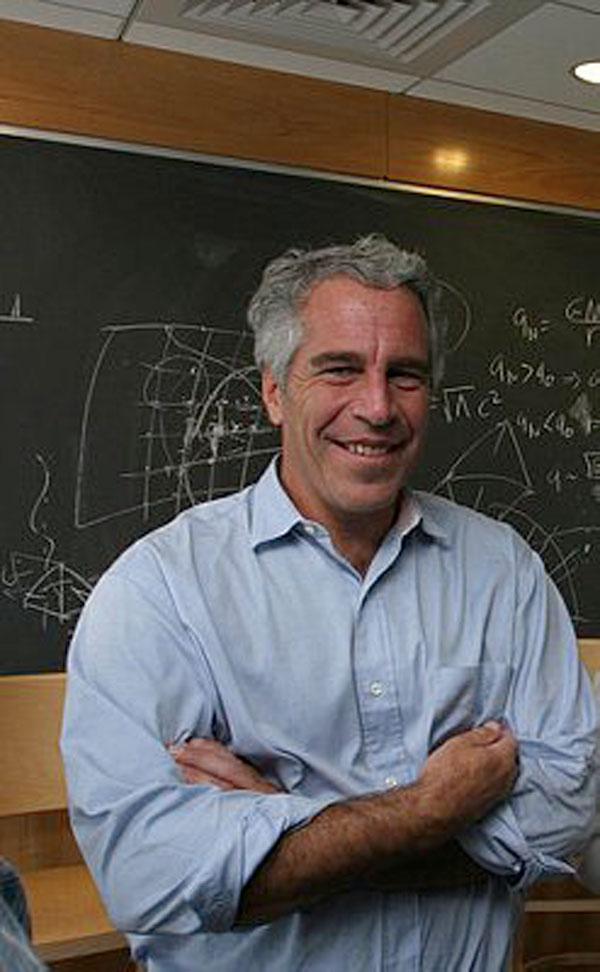 Epstein's lawyers are desperately trying to prevent any attempt by his alleged victims to unseal the terms of his plea deal. In a court filing his legal team said their client would be "irreparably harmed" if the emails, letters and correspondence with the federal prosecutors are made public.
"
FILE: JEFFREY EPSTEIN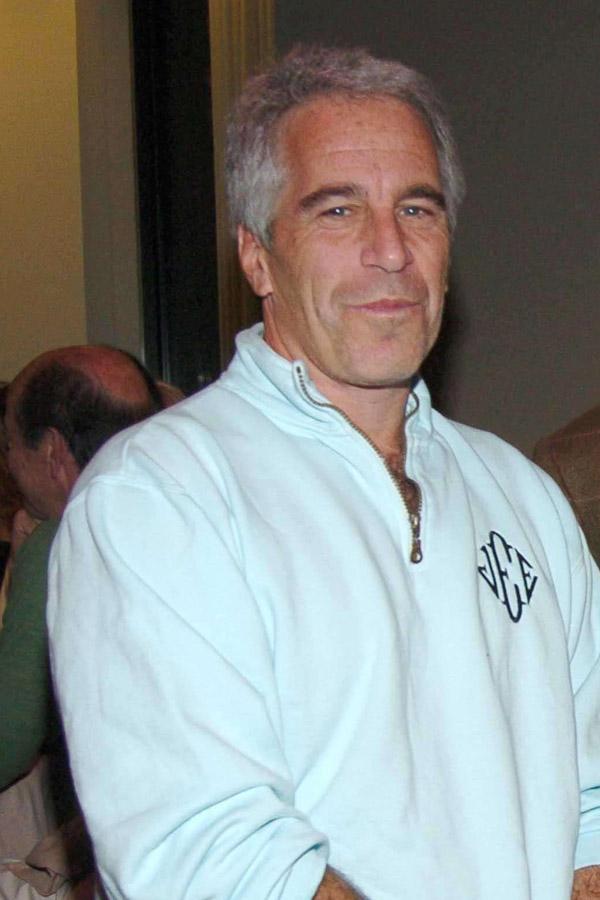 That court motion was also the first time, since the allegations resurfaced in January, that Epstein has made a formal statement. It says, "Mr. Epstein and a host of other individuals have been the subject of the most outlandish and offensive attacks, allegations and plain inventions."
Article continues below advertisement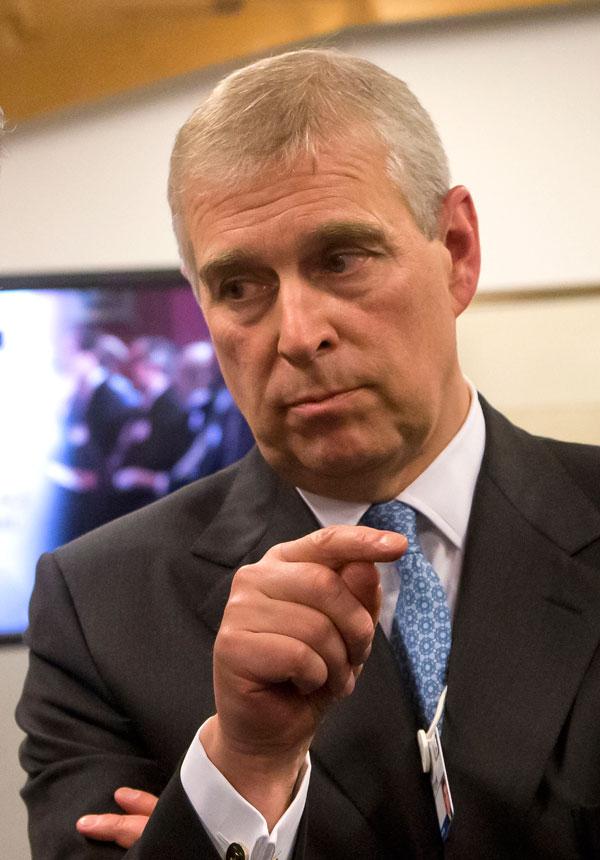 One of Prince Andrew's close friends reportedly opened up to U.K. newspaper The Telegraph about his reaction to the scandal, saying, "It would be crass and disingenuous to suggest that he has been unaffected by this. He is watching the news and reading the headlines and, even though the friendship with Jeffrey Epstein was acknowledged as being unwise back in 2011, the Duke has clearly had a long time...for the consequences of that friendship to further sink in. More than ever he can see how foolish it was."
"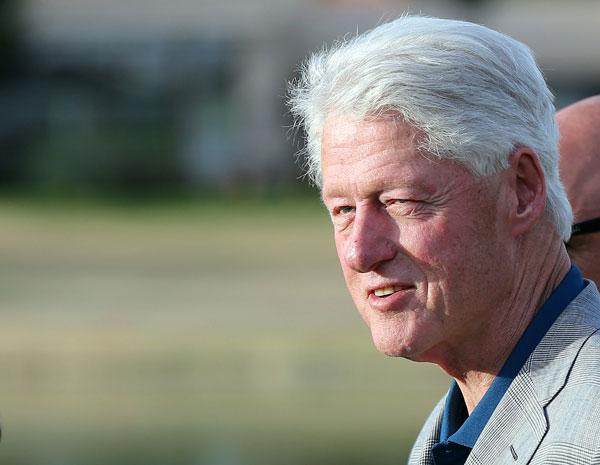 an interview with her lawyers Roberts claimed that Epstein allegedly explained why Clinton visited his Caribbean retreat. She said, "I remember asking Jeffrey, 'What's Bill Clinton doing here?' kind of thing and he laughed it off and said, 'Well, he owes me a favor'. He never told me what favors they were."
Article continues below advertisement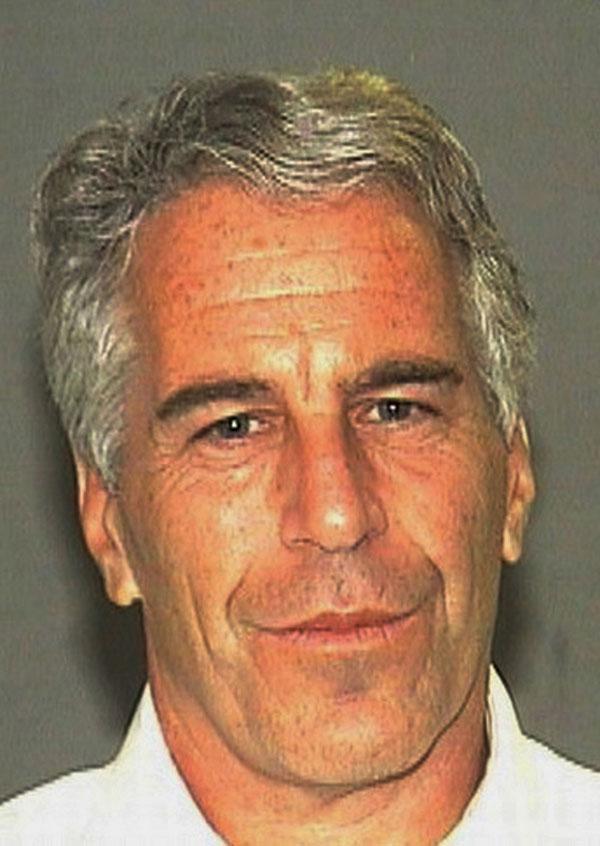 The National ENQUIRER learned exclusively that the FBI seized at least four video tapes from Epstein's homes and that they may allegedly contain footage of his influential friends in compromising situations with underage girls. According to 93 pages of police reports leaked to the ENQUIRER, secret surveillance cameras were peppered throughout his Manhattan townhouse. That includes the dungeon-like "massage room" where Roberts allegedly romped with Prince Andrew.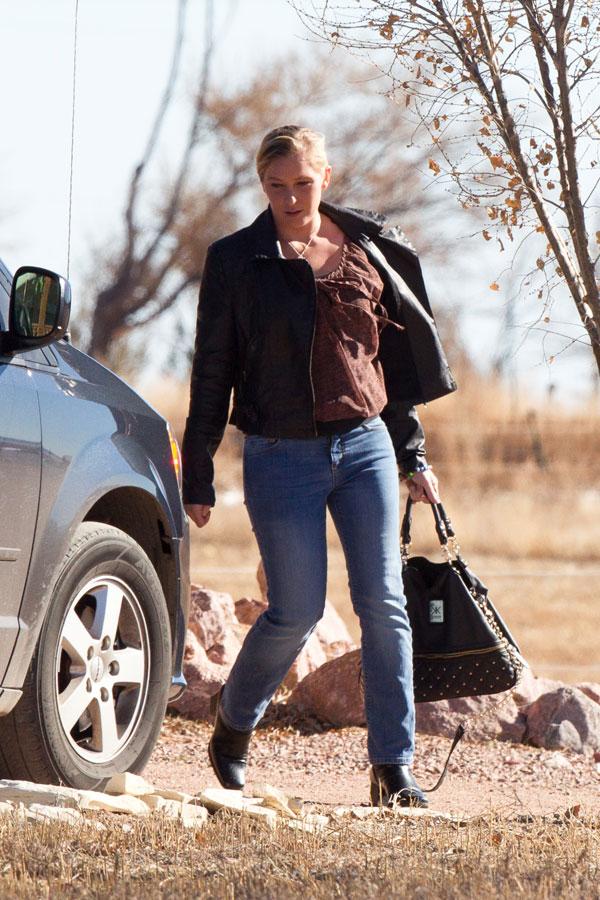 In the documents obtained by the ENQUIRER, Roberts claimed that Epstein's alleged intention was to blackmail his ring of powerful friends. She said, "Epstein specifically told me that the reason for him doing this was so that they could 'owe him,' they would 'be in his pocket,' and he would 'have something on them'."
Article continues below advertisement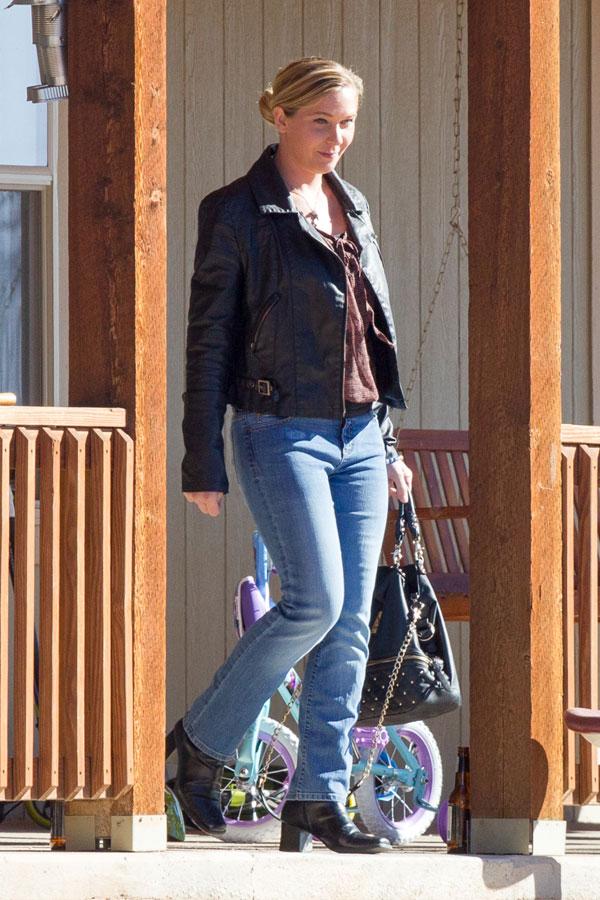 In her interviews with her lawyers, Roberts also alleged that Epstein once partied with girls as young as 12, as "a surprise birthday gift." She said that incident was the "worst" thing she had seen during her time with the pedophile. She said, "Jeffrey bragged afterwards... that they were 12-year-olds and flown over from France because they're really poor over there, and their parents needed the money or whatever the case is...."
© Copyright 2015 Corbis Corporation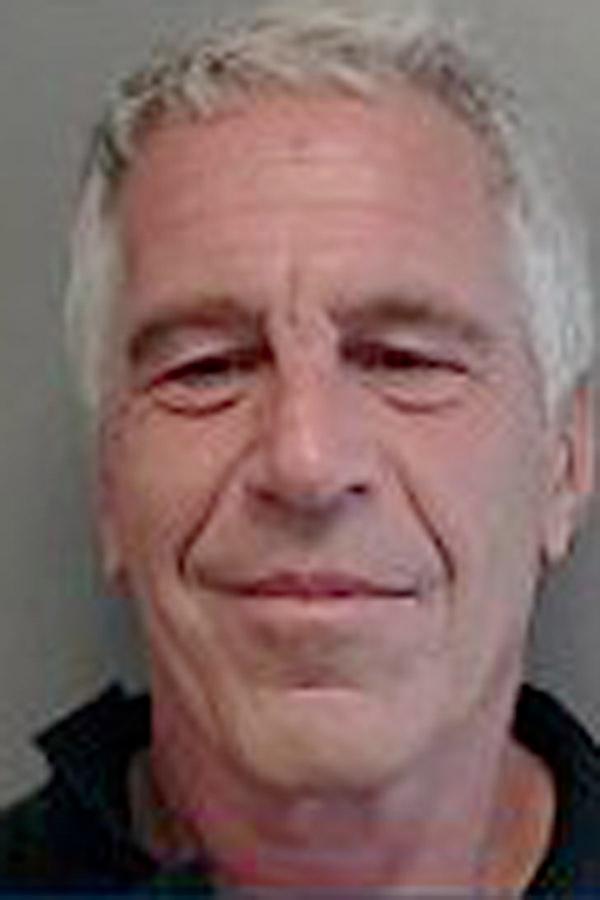 In papers filed in Florida federal court Roberts says Epstein "came up with a proposition that I thought was disgustingly sick" – to allegedly become his baby mama. She said, "He offered me a mansion and some of his money every month – I forget what he called it, a monthly income of what he made – to bear one of his children. The proposition was that if anything ever happened between Jeffrey and I, that I would have to sign my child over to him…"
Article continues below advertisement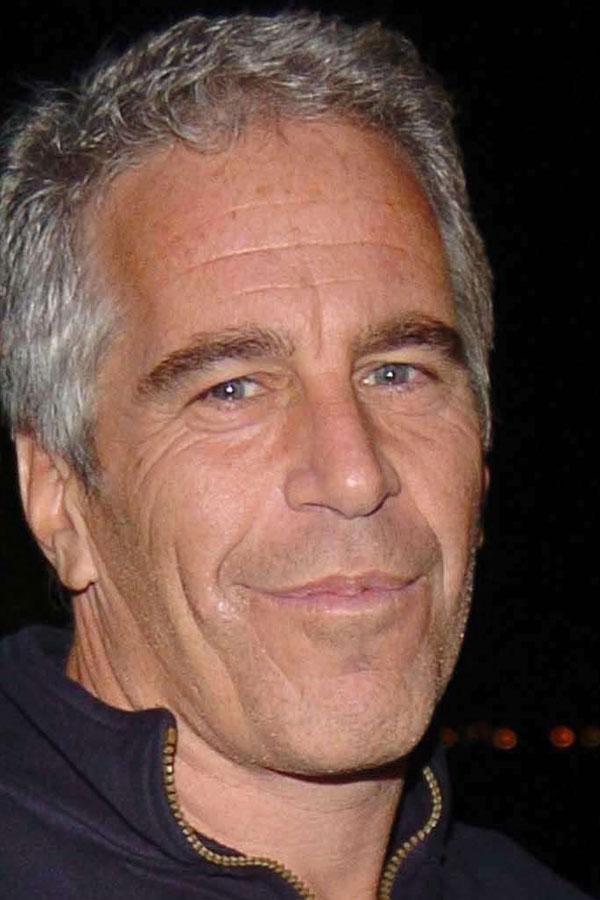 Roberts also claimed the billionaire allegedly liked his underage sex slaves to play dress up. She said, "He had bondage outfits. He had all different kinds of outfits, but his favorite was the school girl." She alleges the financier made her wear a "tiny little skirt... a white collared shirt... with a tie in it, tied up in a bow, my hair in pigtails, stockings on up to my knees, and I would go in there and act like a kid and we'd do role playing..."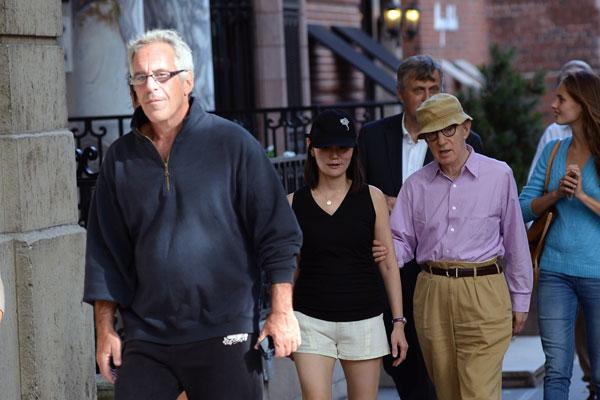 After he was released from prison it is alleged that Epstein's society pals dined with him at his Manhattan, nine-story townhouse. According to TheDailyBeast.com those gathered around his table in December 2010 allegedly included director Woody Allen, comic Chelsea Handler, Katie Couric and Good Morning America co-anchor George Stephanopoulos. The dinner party was reportedly hosted in honor of Prince Andrew.
Article continues below advertisement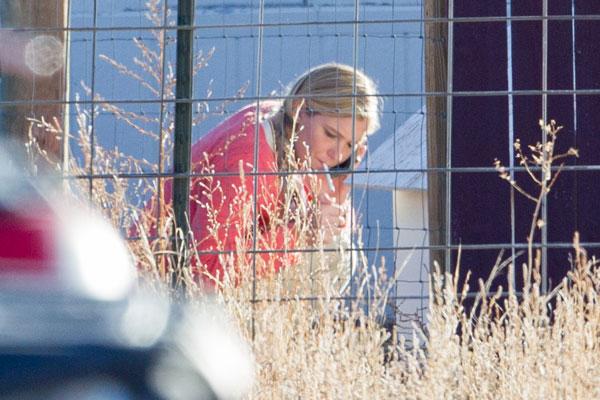 According to Virginia Roberts' aunt, the 31-year-old fears for her life and has fled her home in Florida. Carol Roberts Kess told the Mail On Sunday, "She knew these court papers were coming out so she packed up and fled. She is frightened for her life. She has angered a lot of powerful and very rich people. Who knows what they could do?"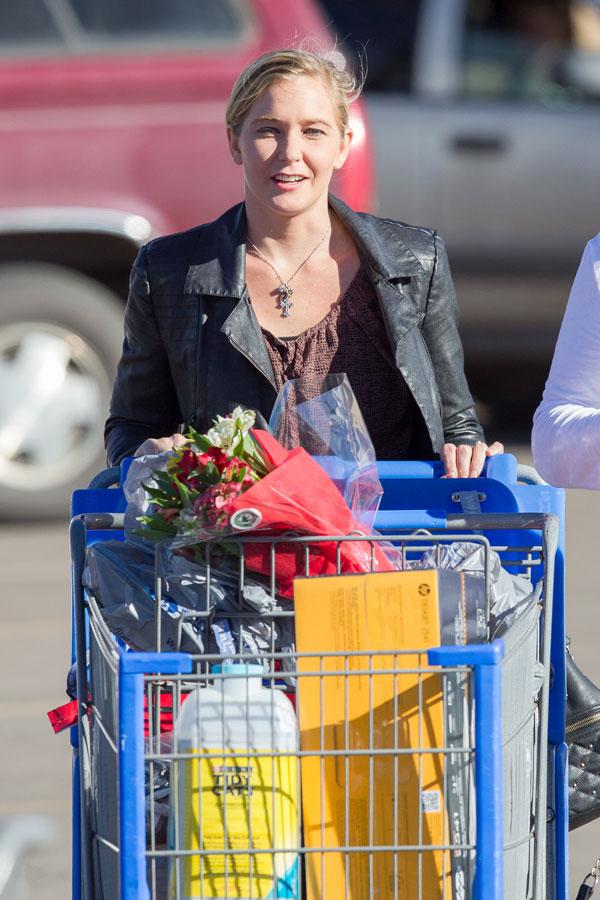 In a statement through her lawyers Roberts told The Guardian the backlash since the news broke has left her feeling "unjustly victimized again." "These types of aggressive attacks on me are exactly the reason why sexual abuse victims typically remain silent and the reason why I did for a long time..." she told the British newspaper. "I'm not going to be bullied back into silence."
Article continues below advertisement
Wellness in BŸsum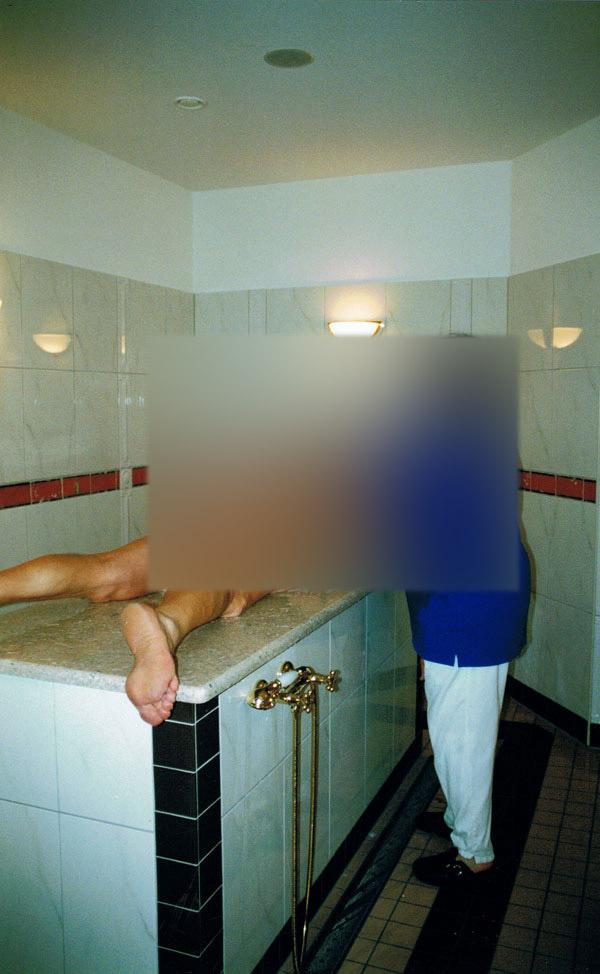 While much has been said about Roberts – who is referred to as Jane Doe No. 3 in the lawsuit – the case of Jane Doe No. 1 is especially heartbreaking. According to police reports and interviews, she alleges she was just 14 when a teenage neighbor told her she could earn $200 for giving a rich man a massage. Jane Doe, who claims the older girl told her to lie about her age and say she was 18, agreed to the offer because "to a 14-year-old girl, $200 is a lot of money."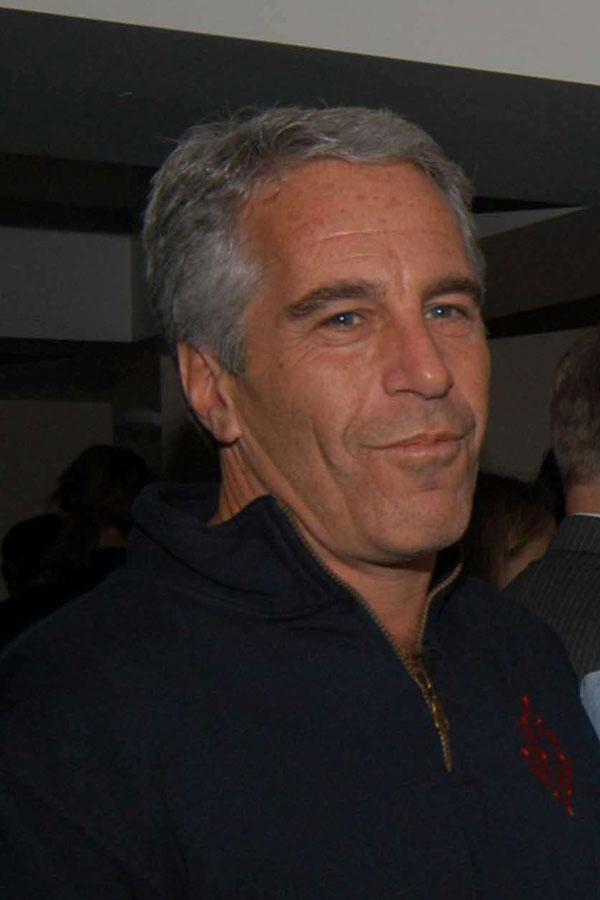 It was a high school fight between Jane Doe No. 1 and another girl that ultimately launched the police investigation into Epstein's activities that would embarrass Buckingham Palace. She says she confided in a friend that she gave the billionaire a massage at his Florida home and that she was allegedly paid an extra $100 for watching him masturbate. When her best friend blabbed they ended up in the principal's office and the whole sordid tale came tumbling out.
Article continues below advertisement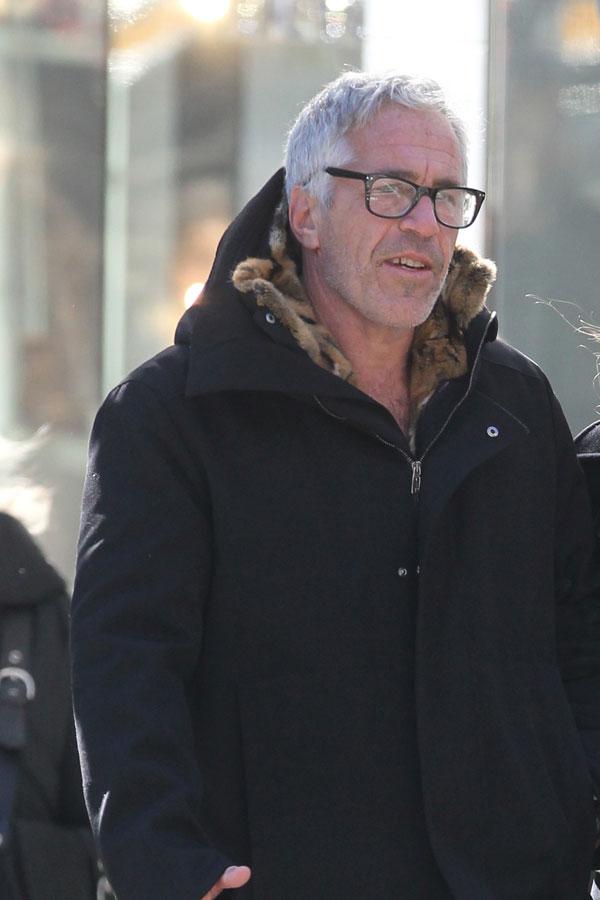 According to TIME if the Jane Does win this case against the U.S. Department of Justice, the legal ramifications will be huge. They are hoping to throw out the 2007 plea deal that the federal prosecutors negotiated with Epstein without their knowledge. Roberts' lawyer Paul Cassell told the magazine if the women win, it will "send the message that federal prosecutors can't keep victims in the dark about the plea arrangements they are making."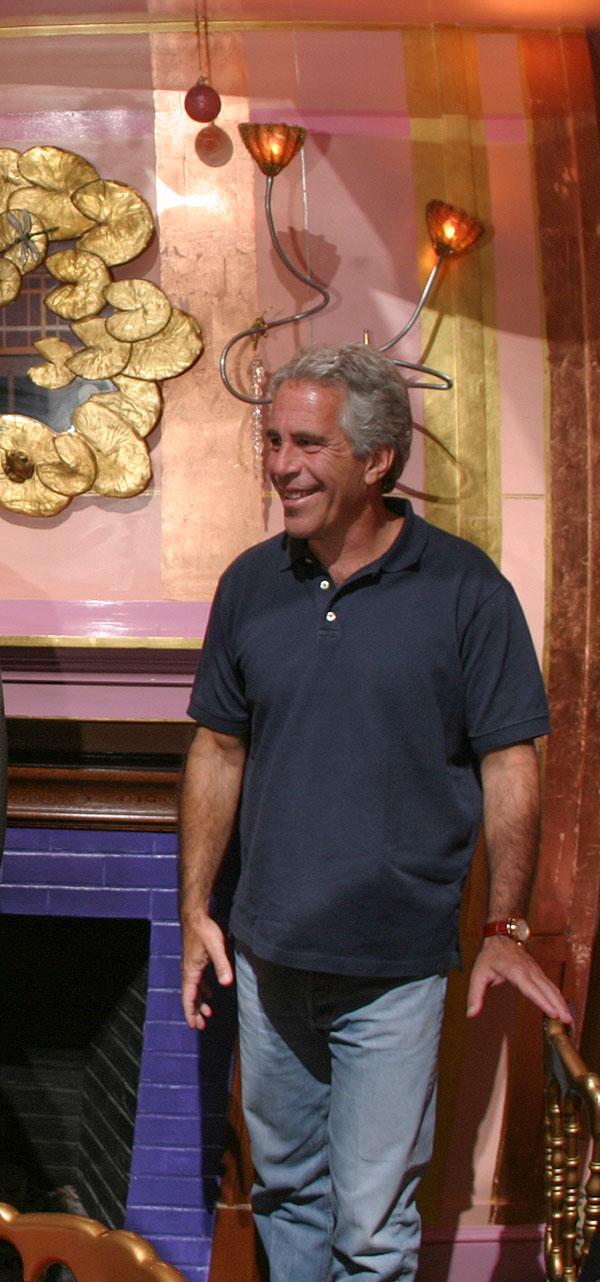 Cassell has also spoke out about claims that Epstein's powerful friends shielded him from being properly prosecuted. He told TIME, "The elephant in the room is this: How does a guy who sexually abused 40 girls end up doing basically one year in a halfway house? This stinks to high heaven."