Prince Andrew's Pedophile Pal Killed Dirty Details In '03 Vanity Fair Piece & More: 4 New Developments In Sex Scandal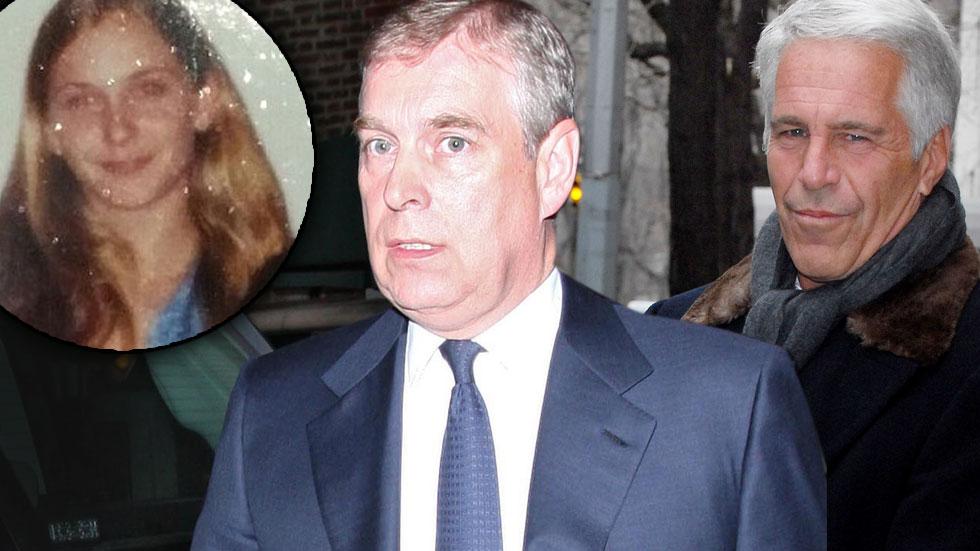 Prince Andrew's pedophile pal Jeffrey Epstein's mission to suppress details of an alleged child molestation in a 2003 Vanity Fair profile, and the path Epstein took a 17-year-old Virginia Roberts en route to her rendezvous with the royal, are among Thursday's newest details in the sex scandal that's shaken Buckingham Palace to its very foundation.
Missed Opportunity?
Vanity Fair journalist Vicky Ward wrote in a piece for the Daily Beast that Prince Andrew's pedophile pal Jeffrey Epstein used his power and wealth to manipulate her and the magazine from publishing, in full, an expose about him that might have enlightened the public to his perverted ways -- six years before his 2008 conviction. Ward said in her time researching Epstein for the profile, she came across a 16-year-old girl from Arizona who told her that the billionaire had sexually abused her, and then used his money and stature to browbeat her and her family into not speaking up. Epstein pressured Vanity Fair editor Graydon Carter and a then-pregnant Ward repeatedly about the accusations, Ward said, as he told her that "just the mention of a 16-year-old girl … carries the wrong impression ... and that makes me unhappy." Ward said Epstein also "spooked" the Vanity Fair staff paying a visit to the office; and scared her by asking her which hospital she was giving birth at. "I was so afraid that somehow, with all his connections to the academic and medical community, that he was coming for my little ones that I put security on them in the NICU," she wrote. Carter eventually spiked that part of the story, telling Ward that Epstein was "sensitive about the young women." Ward looks back on the story with regret, writing "perhaps some of his victims ... would have been saved" had she named the women in her piece.
Article continues below advertisement
Jet Set
Before her alleged rendezvous with brush with Prince Andrew, a 17-year-old Virginia Roberts went on a week-long, whirlwind tour through Canada and France with convicted sex offender Jeffrey Epstein, according to a report from the Times of London Wednesday. Ghislaine Maxwell, whose been implicated in court docs as a recruiter for Epstein in his illicit activities, was also along for the trek. After Paris, the group traveled to Spain, where they met up with famed interior designer Alberto Pinto and his sister Linda, who told the paper that she "never suspected anything" of Epstein in terms of his associations with younger women. "You did not know if they were 19, 22 or younger girls," she said. Eventually the group touched down in London, where Roberts said she crossed paths with the Duke of York.
Character Witness
Denise Martell, a one-time Playboy beauty who was first romantically-linked to the prince 15 years ago, staunchly defended the embattled royal on Wednesday, telling Mail Online she believes "there is not an ounce of truth to these false allegations." The 50-year-old Martell, a resident of Malibu, Calif., told the outlet, "Andrew's been a good friend of mine for 15 years and he's such a kind person and one of the most decent people I know." Martell joins the prince's ex wife Sarah "Fergie" Ferguson in defending the royal; other stunning models the prince has been linked to include Angie Everhart, Monika Jakisic and Caprice Bourret.
Proceed With Caution
British Prime Minister David Cameron, speaking with the radio station Heart FM Tuesday, took a cautious stance when asked about the prince's ongoing troubles, refusing to remark on it and deferring to the prince's previous denial. "I'm not going to make any comment on it; obviously, the Prince has made his own views very, very clear and I think I'll leave it at that," the English leader told the radio station. Three years ago, Cameron backed up the prince in his association with the convicted sex offender Epstein, as his office pledged support to the royal "in his role as trade envoy."