Exclusive
Royal Sex Scandal: Prince Andrew's Billionaire Pedophile Pal Says Abuse Claims Are 'Weak' Because Girls Were Drug-Using Strippers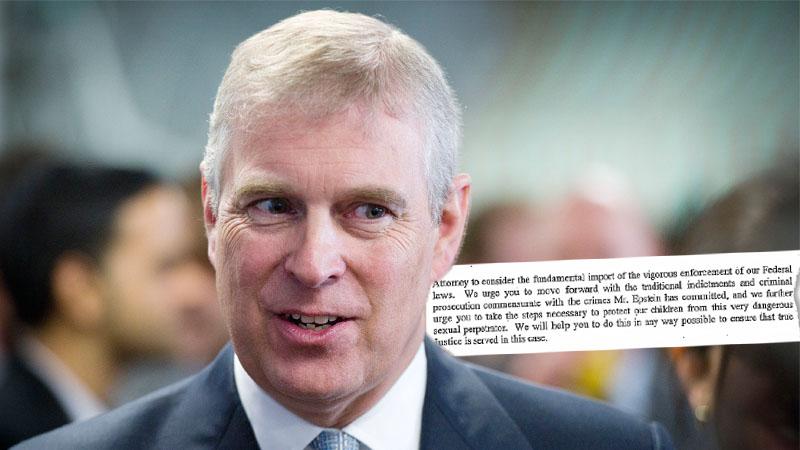 The royal family could be rocked again by more claims in Prince Andrew's seedy sex scandal: RadarOnline.com can reveal that Prince Andrew's pedophile billionaire pal previously claimed the teen girls accusing him of sexual abuse were drug-using strippers who thought he was "awesome!"
Epstein made the jaw-dropping defense — sure to shock Buckingham Palace — in a lawsuit he filed years ago against the attorneys for his alleged victims. Their sex abuses lawsuits against Epstein were "weak," according to Epstein's complaint, because most of the teenagers allegedly worked at strip clubs and admitted to illegal drug use and prostitution.
Article continues below advertisement
One of the alleged victims "worked at numerous strip clubs; is an admitted prostitute and call girl; has a history of illegal drug use," the complaint states. Another said in a 2009 deposition that she "worked at 11 separate strip clubs" and yet another "worked at two different strip clubs," the complaint claims. One woman even admitted, "I lived life as a prostitute," according to the complaint.
Epstein hired staffers to find young women to massage him while he masturbated in his Palm Beach, Florida, mansion the complaint claims. More than just a day's work, the women's visits to the home — a frequent vacation spot for Prince Andrew — left a favorable impression, according to Epstein's complaint.
One of the women "spoke of Epstein in very positive and friendly terms" when she was interviewed by the FBI in its investigation of Epstein, his complaint says. "Jeffrey is an awesome man," it quotes her as telling investigators.
Her attitude changed after the lawyers got to her, however, the documents allege. According to the complaint, "All of a sudden she wanted to sue Epstein and like other clients sought tens of millions of dollars."
Article continues below advertisement
Epstein argues that he was not the only victim. According to his complaint, the rich and powerful men named in the lawsuits, like Prince Andrew, were cited only to add "star" appeal and boost the perceived value of potential settlements so lawyers could lure investors.
The famous men dragged into the case were simply "friends and acquaintances of Epstein with whom he knew through business or philanthropic work over the years," and who had no connection to the sex abuse cases, Epstein's filing insists.
Epstein can't sue the alleged victims under a plea deal with federal prosecutors, but he is aggressively attacking their lawyers, claiming they "pumped" the cases against him as part of a scheme to sell interests in the potential settlements.
Scott Rothstein, who was the head of the law firm representing several of the women, told investors he represented another 52 young women who could sue Epstein and that "Epstein had offered $200 million to resolve, but that he could settle, confidently, these cases for $500 million, separate and apart from his legal fees," Epstein's lawsuit says.
Article continues below advertisement
Rothstein has since been disbarred and sentenced to 50 years in prison after pleading guilty to federal fraud charges partly related to Epstein's accusations.
Epstein spent 13 months in a Florida jail as part of a plea agreement in which he admitted guilt to two relatively minor sex charges and promised not to challenge the civil suits filed by a long list of young female victims.
Four of those women are suing the U.S. government because they claim federal prosecutors left them out of the loop when secretly negotiating the "sweetheart" plea deal that ended the FBI probe of Epstein's alleged human sex trafficking.
That lawsuit includes the accusation that Epstein ordered one of the teens — identified as Jane Doe #3 — to have sex with high-profile men, including Britain's Prince Andrew.
"Epstein instructed Jane Doe #3 that she was to give the Prince whatever he demanded and required Jane Doe #3 to report back to him on the details of the sexual abuse," the court filing says. The woman claims Epstein wanted the details of the sex "she had with these men so that he could potentially blackmail them."
A spokeswoman for the royal family at Buckingham Palace provides a short statement to Radar: "This relates to long-standing and ongoing civil proceedings in the United States, to which The Duke of York is not a party. As such we would not comment on the detail. However, for the avoidance of doubt, any suggestion of impropriety with underage minors is categorically untrue."
Epstein's 2009 lawsuit against the accusers' attorneys is ongoing.