Hollywood Bodyguards Tell All -- Who Steals, Sexts, Does Drugs & More Star Secrets Revealed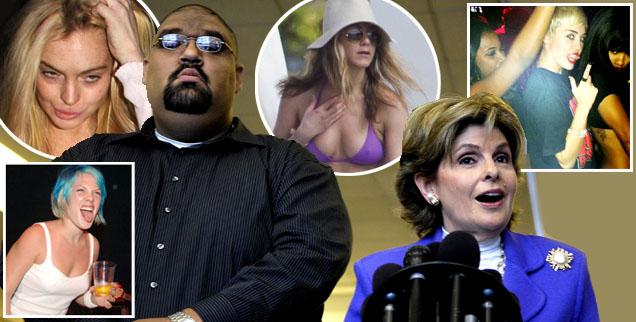 They've provided the muscle for the rich and famous — now they're opening up about the hijinks they've witnessed over the years! Check out RadarOnline.com's compilation of bodyguard confessions!
Article continues below advertisement
Former Britney Spears Bodyguard Holds News Conference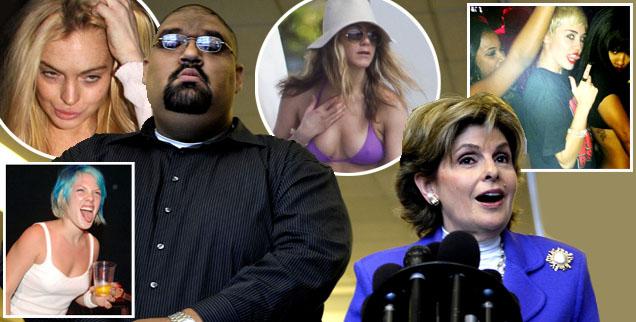 Former Britney Spears Bodyguard Holds News Conference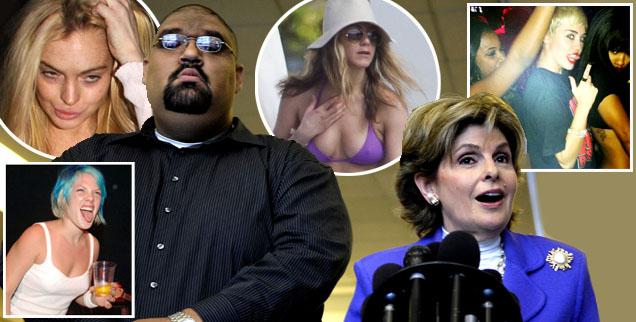 Johnny Depp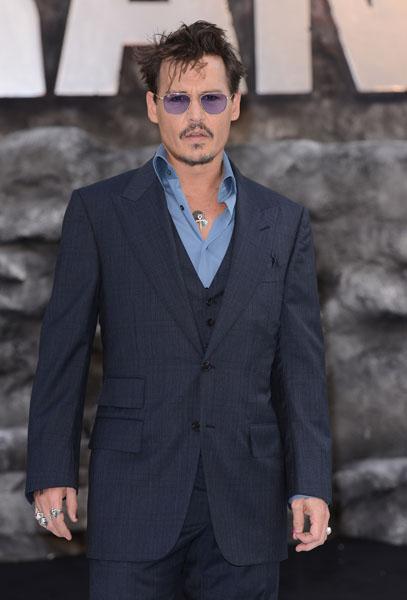 Johnny Depp: The Lone Ranger star recently split from Vanessa Paradis, mom to their two children. But before the breakup, a former bodyguard revealed the family spent a lot of time at a secret hideaway in West Hollywood — not in France, as fans assumed. "He spent a fortune on a security system, which includes almost a dozen hidden cameras," the former bodyguard explained. "He doesn't want to be thought of as a Hollywood-type celebrity. You'll never find him shopping on Robertson Blvd. He has clothes picked up by the guards and brought to the house for him to try on."
Pink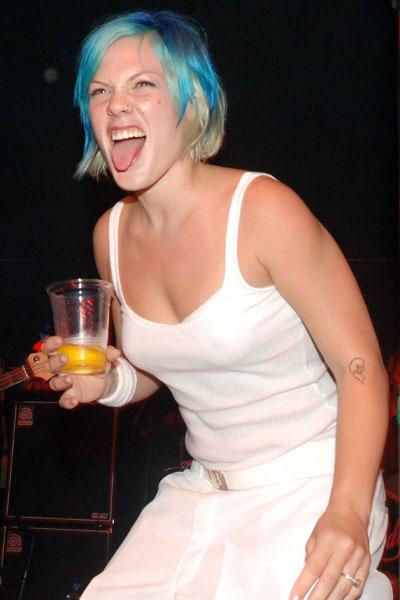 Pink: In 2008, long before she had her daughter with husband Carey Hart, a former employee of the singer said, "She likes to pound drinks, often without mixers. She's one of the biggest party girls I've ever seen." The ex-employee said Pink often took naps after having one too many. "Once at a party at the Playboy Mansion, she curled up in a chair and fell asleep."
Jennifer Aniston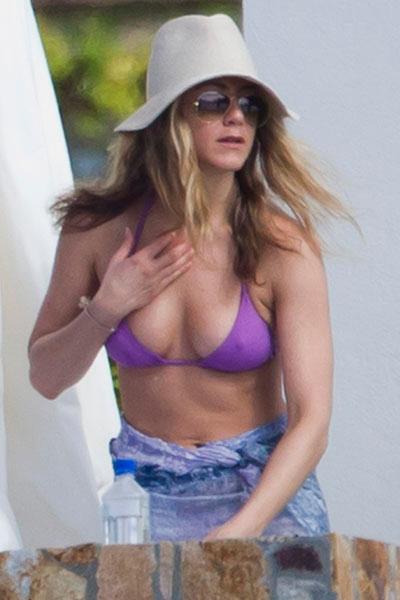 Jennifer Aniston: "Jen is very free when it comes to showing off her body," said a former bodyguard. "When she answers the door in the morning she's in a mini camisole and underwear. She never covers up. But everyone is used to that. That's just Jen! She's always half-naked. When she's not in her underwear, she's in a bikini. I can name all the moles on her body, that's how many times I've seen her undressed."
Article continues below advertisement
Danny Moder and Julia Roberts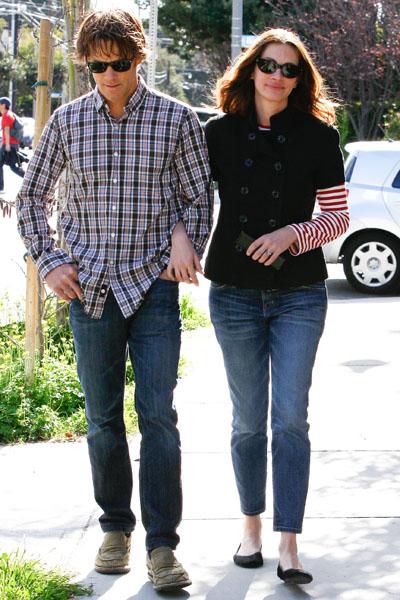 Julia Roberts: Pretty Smelly Woman! That's what a former employee dubbed the gorgeous Oscar winner a few years ago. "Julia is a total hippie," a security expert who worked with the actress on a film said. "She'll go days without showering. She likes to save water — she's really green. And she likes the smell of her natural oils. Her husband, Danny Moder, doesn't care because he's just as much of a hippie. Those two are the farthest thing from Hollywood glamour. They're grunge all the way!"
Article continues below advertisement
Paris Hilton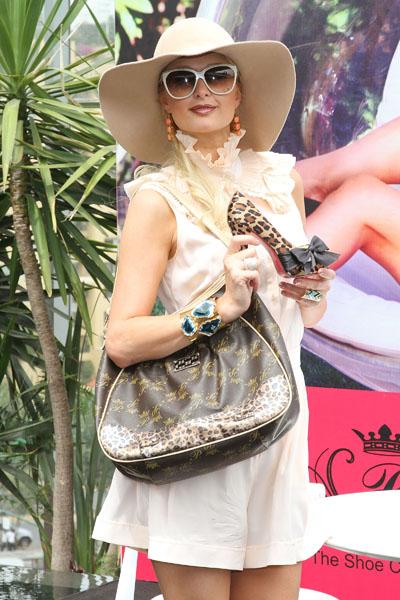 Paris Hilton: One former bodyguard for the hotel heiress and reality star said she didn't like to pay for her wardrobe. Although Paris' rep denied it, the guard revealed, "Before she was so well known, Paris use to grab jackets, jewelry, shoes — anything that wasn't nailed to the floor. At a party in the Hollywood Hills, she asked me to put a pair of shoes she liked in my jacket and walk out with them. This girl could buy a thousand pairs of these shoes if she wanted to, so I don't know why she'd steal them."
Article continues below advertisement
Miley Cyrus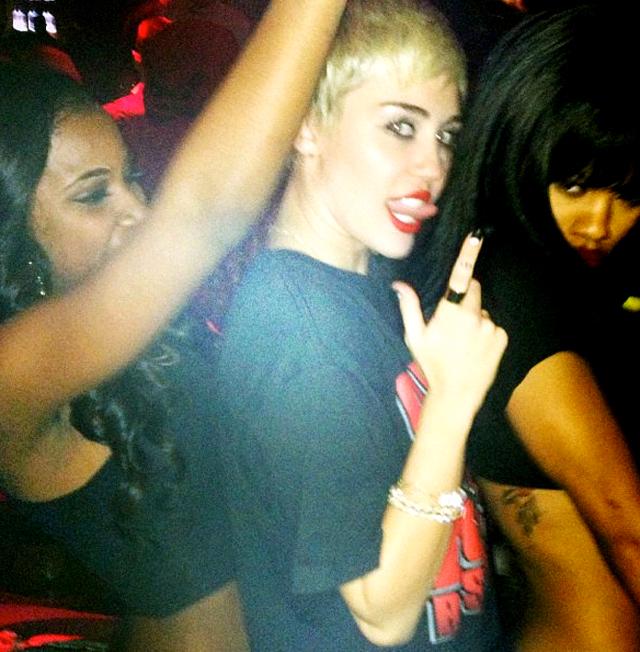 Miley Cyrus: The former Hannah Montana star has recently raised eyebrows with her sexy look, and that would not be surprising to her former bodyguard, who said several years ago, "Miley's a little hell-raiser behind closed doors. Limo rides are a total party, blasting music and snapping risqué pictures — a lot of them she wouldn't want anyone to see, or she'd be in big trouble. She gets all smoochy with her girlfriends." The former bodyguard also dissed Miley's mom, Tish, as "rude and bossy."
Article continues below advertisement
Lindsay Lohan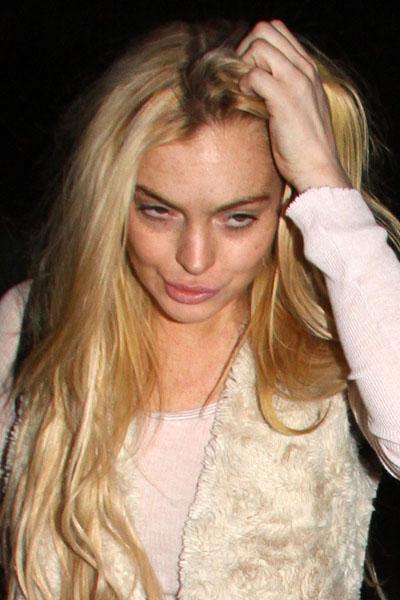 Lindsay Lohan: Onetime employee Lee Weaver recalled, "Guarding her was a nightmare. I would pray every night she wouldn't kill herself on my watch." While Lindsay's reps denied it, Weaver insisted, "She had a total death wish and took more drugs and drank more than anyone I've ever met." Another former guard also said the troubled actress was "the biggest slob I have ever seen; she never cleans up after herself. That girl can turn a beautiful hotel room into a pigsty in an hour."
Article continues below advertisement
Nicole Richie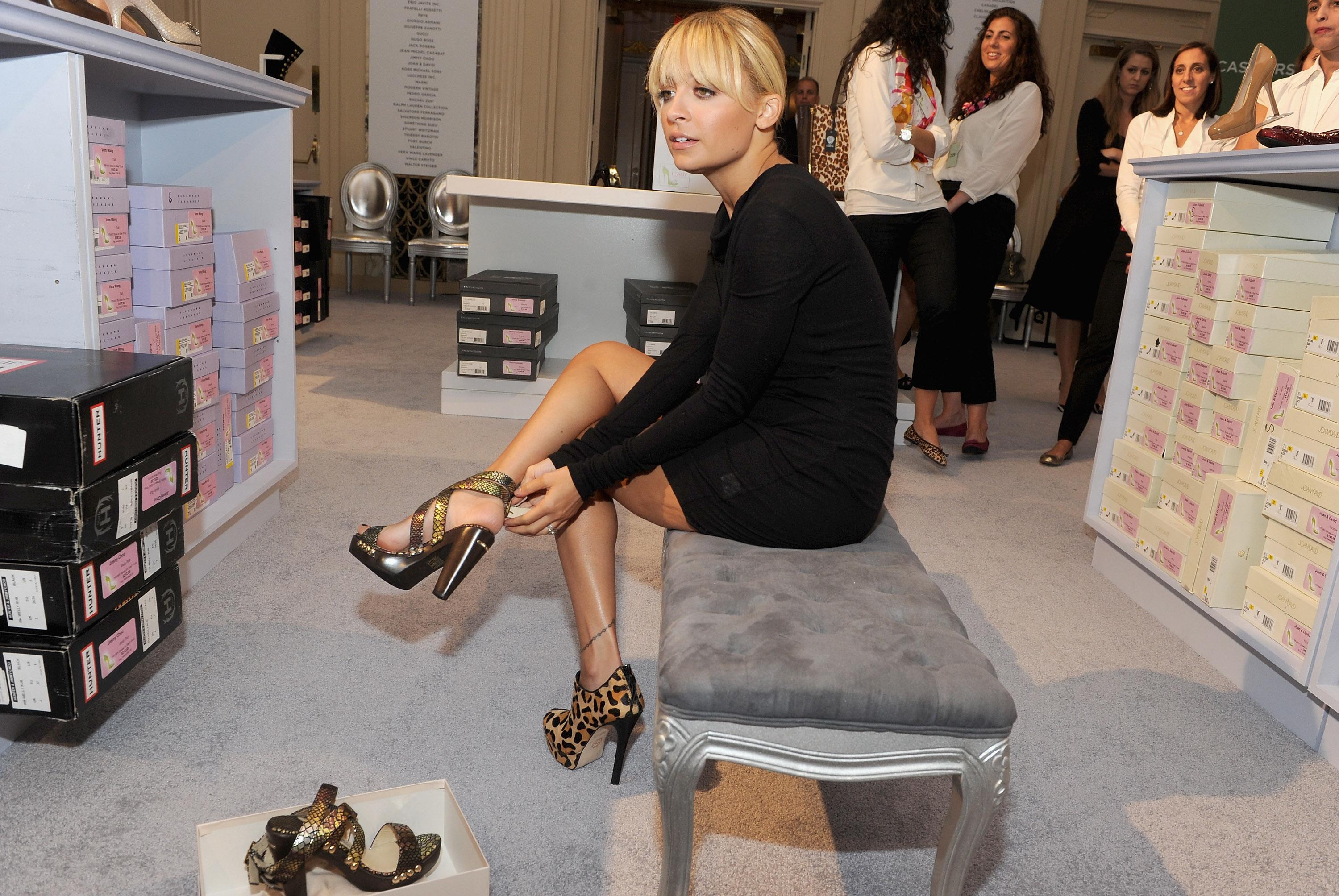 Nicole Richie: The former party girl turned her life around after having two kids with husband Joel Madden. But according to a former bodyguard, Nicole kept things spicy with Joel by "constantly texting him sexy messages, telling him what she's wearing and what she wants to do with him when she gets home." Nicole's other addiction, said a guard who worked for her during the summer of 2008, is shopping! "She can easily blow $2,000 a week on shoes — she loves Louboutins, which can go for over a grand. And spending $1,000 on three pairs of jeans in a week? No biggie for Nic!"
Article continues below advertisement
Mary Kate Olsen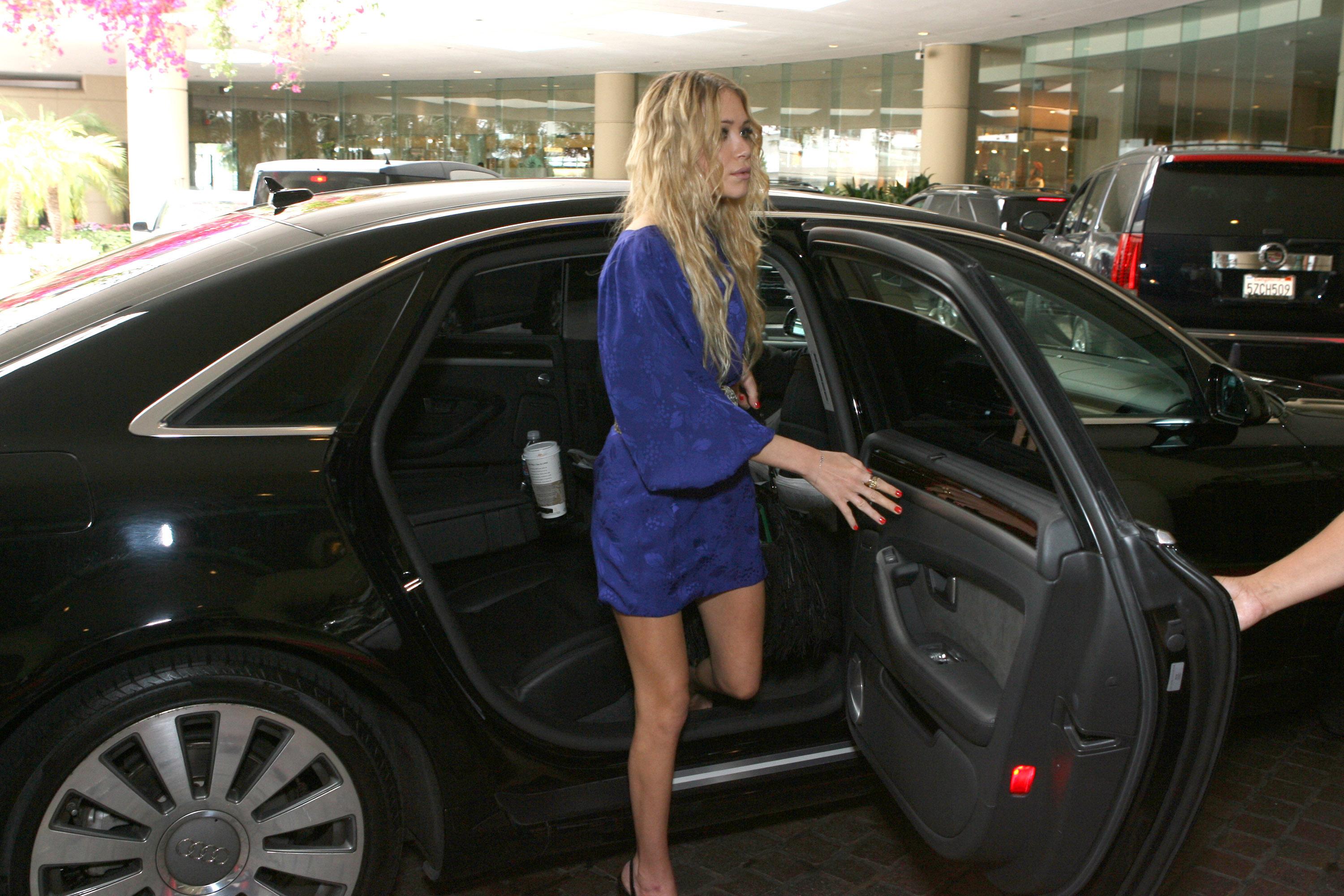 Mary-Kate Olsen: Sometimes fashion maven Mary-Kate thinks nothing of stripping down in her chauffeured car in full view of the rearview mirror, said a former bodyguard! "She's not shy. When she buys a new outfit, she hops into the backseat and takes off all her clothes to put it on. It makes her guards uncomfortable, but they just have to deal with it." The tiny twin also leans heavily on her minders after nights of heavy partying, according to sources in 2008. "Mary-Kate has nodded off in her chauffeured car numerous times," her former employee recalled. "Her driver isn't allowed to wake her up. He has to watch her until she comes to."
Article continues below advertisement
Angelina Jolie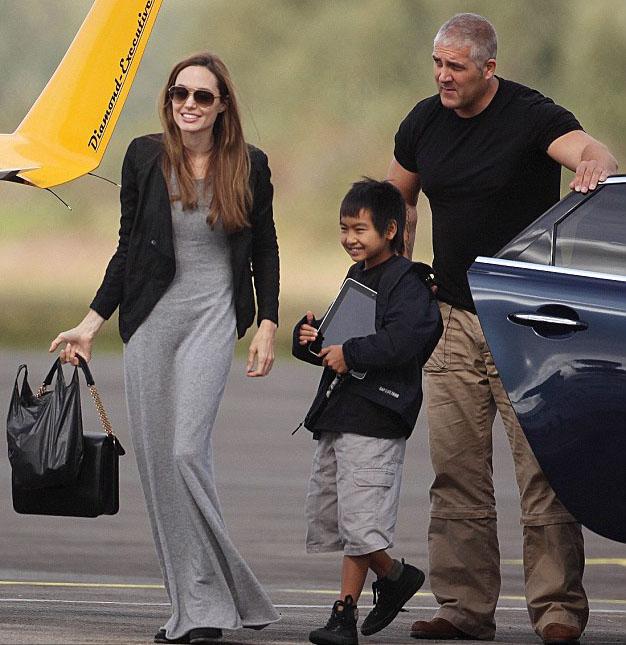 Angelina Jolie: Bodyguards for the star revealed that she was known to throw knives at the wall when she and Brad Pitt argued. The guards said phone calls from Brad's ex-wife, Jennifer Aniston, caused Angelina to throw tantrums. The superstar couple "go through bodyguards like crazy," a source said, and "one time she made her bodyguard drive her to a fast-food place at 4 a.m. to get a burger."
Article continues below advertisement
Tony Barretto and Gloria Allred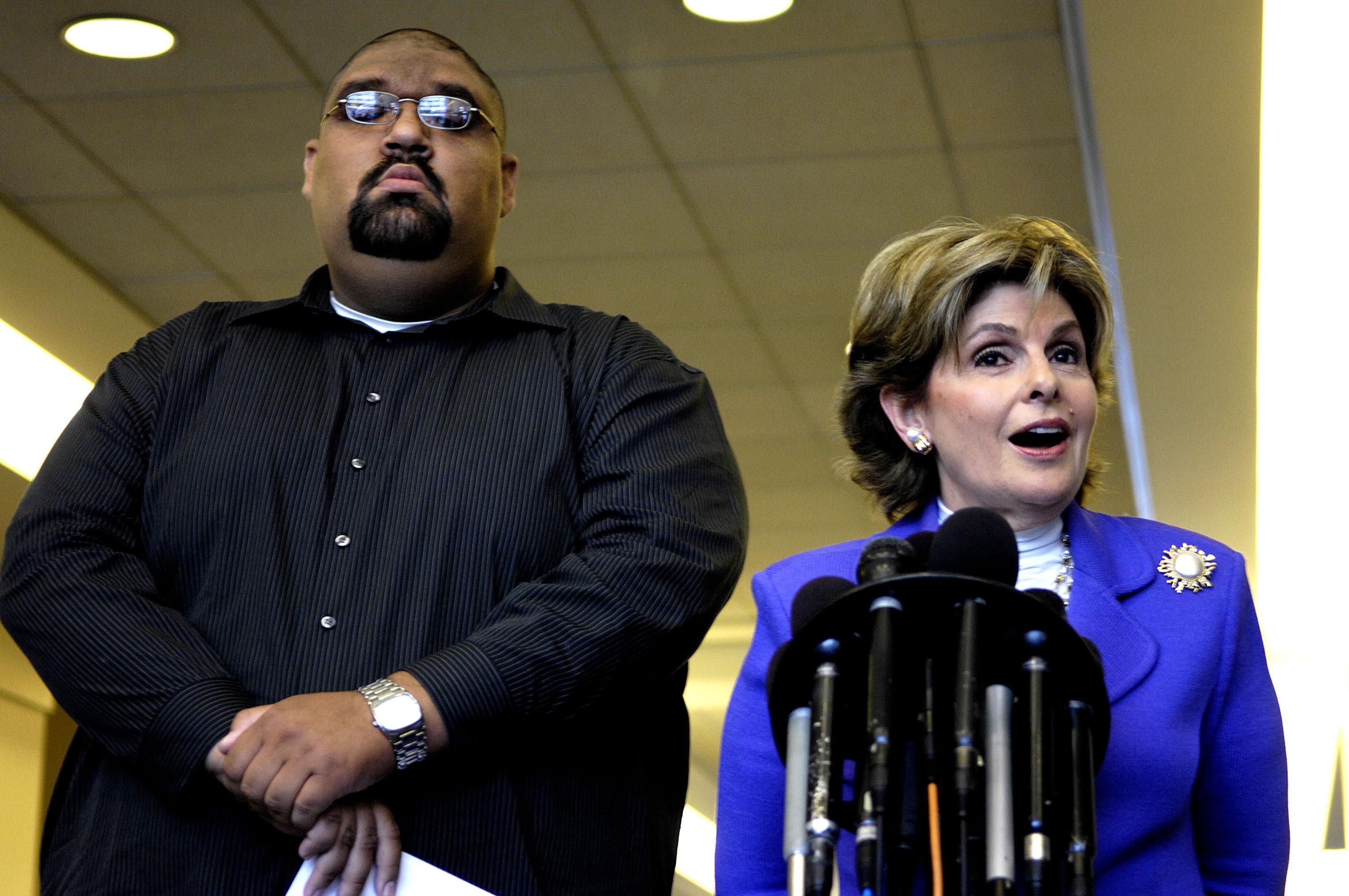 Britney Spears: The former X Factor judge has prepared for her upcoming Las Vegas gigs by slimming down recently. But a source close to one of her bodyguards said several years ago that her diet consisted mostly of "Taco Bell and turkey jerky washed down with Red Bull." When her dad, Jamie, hired Israeli ex-soldier Tsour Lee Adato to be Britney's bodyguard, she repeatedly suggested "that they hook up, acting flirty and even prancing around naked," said the source. Gloria Allred, the lawyer for another former bodyguard, Tony Barretto, said Tony witnessed "drug use" and "nudity by Ms. Spears" — which made him fear for Brit's sons.