Exclusive
Royal Protection! Pedophile Pal Jeffrey Epstein's Plea Deal Also Protected Prince Andrew From Charges — Read The Secret Document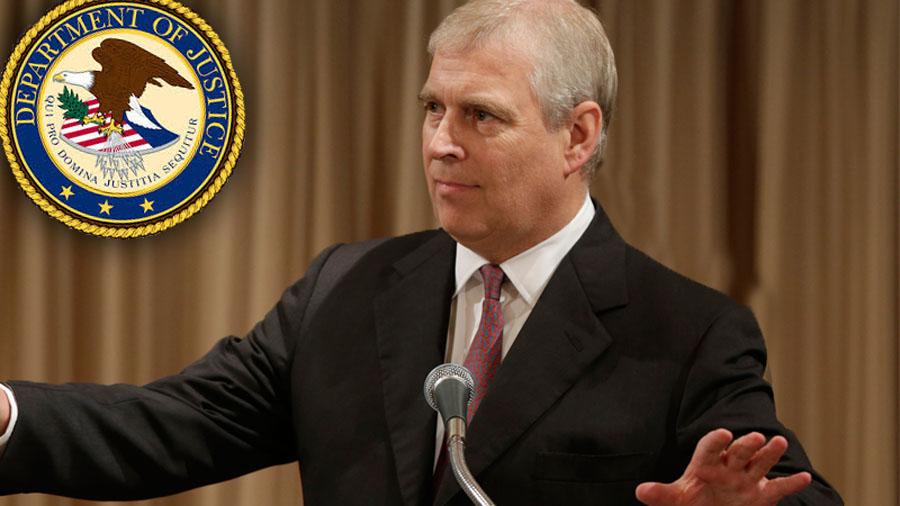 A secret plea deal for Britain's Prince Andrew's pedophile pal Jeffrey Epstein protected the prince and any other high-powered friends who may have used his alleged sex slaves, RadarOnline.com has exclusively learned.
Federal prosecutors promised they "will not institute any criminal charges against any potential co-conspirators of Epstein" if the Wall Street money manager pled guilty to two relatively minor state underage sex charges that put him in a local jail for 13 months, the confidential plea agreement obtained by RadarOnline.com says.
Article continues below advertisement
A lawsuit filed by four women, who say federal prosecutors illegally ignored them and kept them in the dark while they negotiated with Epstein, claim Prince Andrew and "many other powerful men" lobbied the U.S. government to go easy on Epstein.
Former U.S. President Bill Clinton once traveled to Africa on Epstein's plane and was publicly associated with the billionaire before cutting ties with him after Epstein's 2008 arrest in Florida.
The women want a judge to reject the plea deal that allowed the billionaire to avoid prosecution on federal human trafficking charges that could have carried life sentences.
The secret non-prosecution agreement ended FBI and federal grand jury investigations of allegations that Epstein held sex slaves that he loaned to his powerful friends and sexually abused dozens of underage girls.
The deal, kept secret until a federal judge allowed it to be used in the women's lawsuit, promised immunity from federal prosecution to anyone who "knowingly and willingly conspiring with others known and unknown to commit an offense against the United States, that is, to use a facility or means of interstate or foreign commerce to knowingly persuade, induce, or entice minor females to engage in prostitution."
Article continues below advertisement
The women's complaint withholds the names of some of Epstein's friends who allegedly engaged his sex slaves, referring them only as "numerous prominent American politicians, powerful business executives, foreign presidents, a well-known Prime Minister, and other world leaders."
A woman identified only as Jane Doe #3 contends that she was "forced to have sexual relations" with Prince Andrew in London, New York and on Epstein's private island in the U.S. Virgin Islands.
"Epstein instructed Jane Doe #3 that she was to give the Prince whatever he demanded and required Jane Doe #3 to report back to him on the details of the sexual abuse," the court filing says. The woman claims Epstein wanted the details of the sex "she had with these men so that he could potentially blackmail them."
"Jane Doe #3″ has since been identified by as Virginia Roberts. Roberts told The National ENQUIRER that she and Prince Andrew took a bath together and he licked her feet. "And we went into the bedroom and he proceeded to make love to me, so to speak. He wasn't rude. It wasn't like rape. But it wasn't like love, either. It was more like, 'I'm getting my business done.' I'm pretty sure he didn't use a condom."
If the federal lawsuit is successful, it could mean the plea deal that protects Epstein's friends from federal charges could be declared void.
Andrew, who is the Duke of York, did not personally respond to RadarOnline.com's request for comment, but a spokeswoman for the royal family at Buckingham Palace did provide a short statement: "This relates to long-standing and ongoing civil proceedings in the United States, to which The Duke of York is not a party. As such we would not comment on the detail. However, for the avoidance of doubt, any suggestion of impropriety with underage minors is categorically untrue."