Exclusive
New Claims Prince Andrew Asked U.S. Prosecutors To Go Easy On Billionaire Jeffrey Epstein Over Human Trafficking Claims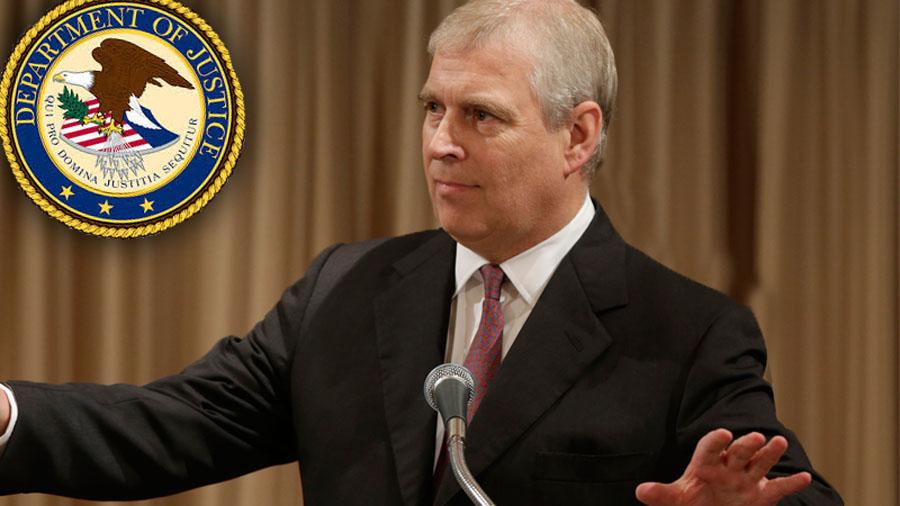 Article continues below advertisement
Instead of possible life sentences over human trafficking allegations, which included claims he shared teen sex slaves with his rich and powerful friends, Epstein was allowed to plead guilty to a far lesser state sex charge that sent him to a Florida prison for just 13 months.
The complaint withholds the names of some of Epstein's friends who allegedly engaged his sex slaves, referring them only as "numerous prominent American politicians, powerful business executives, foreign presidents, a well-known Prime Minister, and other world leaders."
Former U.S. President Bill Clinton once traveled to Africa on Epstein's plane and was publicly associated with the billionaire before cutting ties with him after Epstein's 2008 arrest in Florida.
Epstein "used his significant social and political connections to lobby the Justice Department to obtain a more favorable plea deal," the complaint says.
One of those "political connections" who lobbied the U.S. government was Prince Andrew, the Duke of York, according to the document filed in federal court in Miami this week.
Article continues below advertisement
A woman identified only as Jane Doe #3 contends that she was "forced to have sexual relations" with Prince Andrew in London, New York and on Epstein's private island in the U.S. Virgin Islands.
"Epstein instructed Jane Doe #3 that she was to give the Prince whatever he demanded and required Jane Doe #3 to report back to him on the details of the sexual abuse," the court filing says. The woman claims Epstein wanted the details of the sex "she had with these men so that he could potentially blackmail them."
The duke did not immediately respond to RadarOnline.com's request for comment, but a spokeswoman for the royal family at Buckingham Palace did provide a short statement: "This relates to long-standing and ongoing civil proceedings in the United States, to which The Duke of York is not a party. As such we would not comment on the detail. However, for the avoidance of doubt, any suggestion of impropriety with underage minors is categorically untrue."
The complaint "seeks documents regarding Epstein's lobbying efforts to persuade the Government to give him a more favorable plea arrangement and/or non-prosecution agreement, including efforts on his behalf by Prince Andrew and former Harvard Law Professor Alan Dershowitz."
Dershowitz, who was part of O.J. Simpson's legal "Dream Team," did not immediately respond to RadarOnline.com calls and emails for comment on the allegations. However, Politico quotes the famed lawyer as calling the accusations "totally, unequivocally and completely false."