Queen 'Horrified' & More: 5 New Developments In Prince Andrew Sex Slave Scandal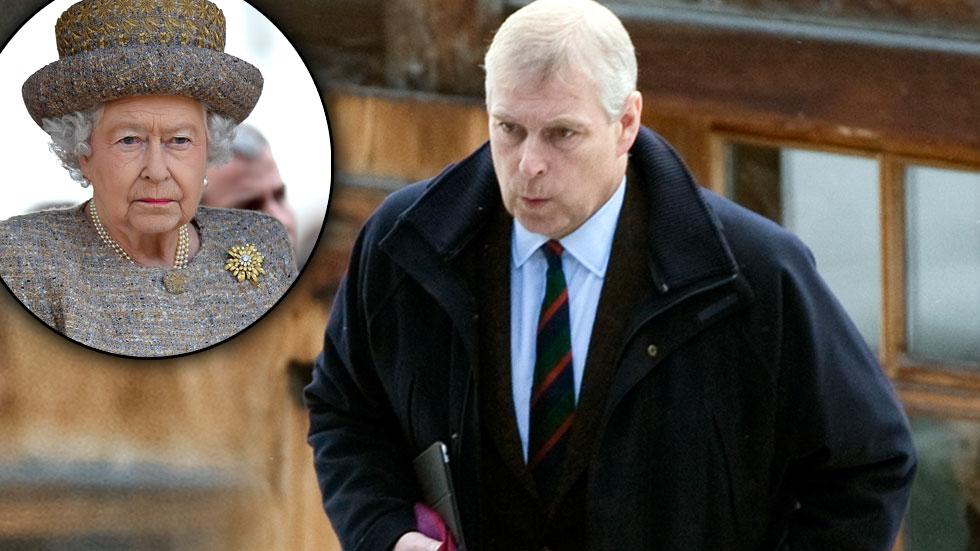 The sex scandal surrounding Prince Andrew, the Duke of York, continues to take new twists and turns, and RadarOnline.com has all the latest developments in the sensitive situation casting a pall over Buckingham Palace.
Headed Home
Prince Andrew on Sunday afternoon left a ski vacation in Verbier, Switzerland early to address the ongoing situation with his mother, Queen Elizabeth II, as well as other palace officials. The prince was accompanied by his 24-year-old daughter Eugenie and her boyfriend Jack ­Brooksbank while departing in a black Land Rover. He had not walked outside of his chalet for the two days prior, as news of the scandal spread. His ex-wife, Sarah Ferguson, was purportedly inside as well, reported. An insider told the publication that the scandal would likely be "very upsetting" to his daughters Eugenie and Beatrice, 26.
Article continues below advertisement
Palatial Problems
The queen, according to Mirror, "was said to be horrified" over the allegations her 54-year-old son had multiple sexual encounters with an underage girl, all arranged by his one-time friend Jeffrey Epstein. Palace insiders told the publication that the queen is likely "totally appalled" at the chain of events surrounding her "favorite son," who she has a "close bond" with. The source added, "She has guided him through stormy waters before and the Epstein thing is something that keeps coming back to haunt them. They must think that they've seen the last of it but it's a ­recurring nightmare as far as the Queen and the Duke of York are concerned." The queen was flanked by advisors such as her secretary Christopher Geidt and his assistant Samantha Cohen.
Father Reacts
Sky Roberts, the father of the woman accusing the prince of the indiscretions, said that his daughter told him that she "met the Queen" during her travels with Prince Andrew. A rancher by trade, Roberts, 58, told the UK Sun, "I don't care if he is prince or pauper. If what Virginia said is true he has to pay the ­consequences. If the prince had sex with my daughter when she was underage, he has to be prosecuted."
Article continues below advertisement
Into Hiding
Roberts, who broke her silence to the National ENQUIRER in a world exclusive interview, has gone into hiding in the wake of the news spreading, her father told the publication. She issued a statement through her legal team, saying, "I am looking forward to vindicating my rights as an innocent victim and pursuing all available recourse. It appears that I am now being unjustly victimized again."
Local Law
While the allegations were filed in a Florida courtroom, authorities with Scotland Yard said they're "duty bound" to investigate any accusations against the royal, noting, "We have not received any allegation at this stage."