'I Don't Know Who She Is!': Alan Dershowitz Says He's Never Met Accuser In Prince Andrew Sex Scandal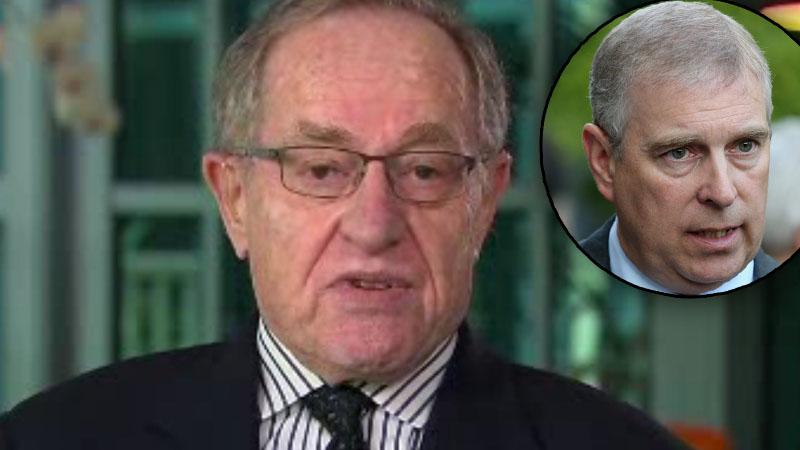 Famed attorney Alan Dershowitz denied ever meeting the woman and Prince Andrew of having sex with her when she was a 17-year-old caught up in a sordid circle of sex slavery catering to the rich.
"I don't know who she is: I've never seen her, I've never met her, I don't know who she is, and her lawyers have to know this!" a fired-up Dershowitz told Matt Lauer in the tense appearance. "I am completely and absolutely innocent of all these charges."
Article continues below advertisement
The lawyer, a one-time professor at Harvard Law school said that on two occasions her alleged incidents took place, one on a Caribbean island and another at a New Mexico ranch -- he was with his wife and family.
"I was never out of the sight of my wife," Dershowitz said.
He said that the claims made by the woman -- initially identified as Jane Doe Number 3, later revealed as Virginia Roberts -- that he had sex with her on a place can be disproved by checking the manifest of said flights.
Watch the video on RadarOnline.com
Visit NBCNews.com for breaking news, world news, and news about the economy
Dershowitz said he would "welcome a full investigation" regarding her accusations, as he's "not trying to silence her," but rather prove his own innocence in the matter.
"I challenged her to repeat the statement to the press so that I can sue for defamation -- she has repeated the statements about the prince -- she has studiously refused to reproduce the statements about me," he said. "I challenged her to file rape criminal charges against me: if she does, she exposes herself to criminal prosecution."
Article continues below advertisement
Dershowitz then turned his guns toward the lawyers representing Roberts -- Bradley J. Edwards and Paul G. Cassell, an ex-federal judge -- saying they "should be disbarred" after they "engaged in unethical behavior.
"They will rue the day that they filed this unethical complaint because they, I believe, will be disbarred."
Dershowitz said the nature of their filing in the civil lawsuit is "the legal equivalent of scribbling something on a toilet stall and then running away," and that he was given no "opportunity to respond"
"They want to just throw this stink bomb and then avoid any responsibility for it," said Dershowitz, with a raised voice and pointed finger. "They will not get away with this, there will be legal proceedings. ... they will be deposed, I will be deposed, the records will be produced, the truth will come out, and it will show these two unethical lawyers should be disbarred."