Exclusive
Prince Andrew's Pedophile Pal Jeffrey Epstein Used Girls To Recruit 'Cameron Diaz' Type, Alleged Victim Tells FBI -- Read The Secret Report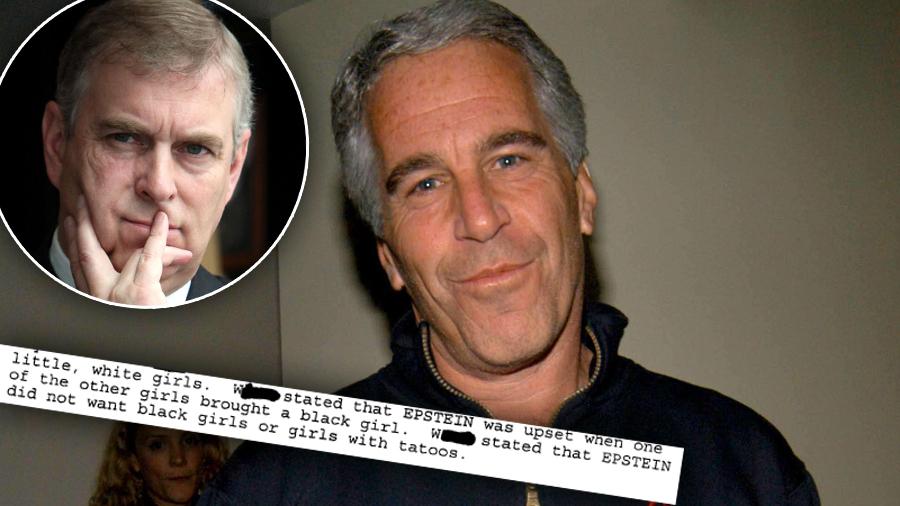 Prince Andrew's billionaire pedophile pal Jeffrey Epstein prefers"'short, little white girls" and "did not want black girls or girls with tattoos," according to what one underage woman told investigators. In one instance, according to the alleged Epstein victim, he pleasured a "Cameron Diaz type" while she was forced to watch.
The revelations come from an FBI agent's report on his 2007 interview with a girl who was recruited to give Epstein "massages" at his West Palm Beach, Florida, mansion.
Article continues below advertisement
Epstein spent 13 months in a Florida jail for having sex with two underage teens, but he avoided federal prosecution on what lawyers said were more serious charges by reaching a "sweetheart plea deal" that four of his victims are now trying to get voided.
The woman — identified in the FBI report only by her initials, CW — said she was 15 years old when a woman approached her at a party told her she "could make money by providing massages for Epstein," a Wall Street money manager whose rich and powerful friends included Prince Andrew.
The first of the 15 or so massages over the next two years started with Epstein naked on a table, she told the FBI. "Once alone with her, Epstein began to masturbate. CW was uncomfortable. After Epstein climaxed the massage was over, he paid her $200," the agent wrote.
"Epstein initially started out touching CW's breast, but gradually the massages became more sexual," CW told the FBI. "He would request CW to rub his chest and nipples. CW stated that on approximately to occasions, Epstein asked that CW remove her underwear and provide the massage nude. CW complied. CW stated that Epstein would make her feel that she had the option to do what she wanted."
Article continues below advertisement
On another visit to Epstein's mansion, CW was joined in the massage room by "a beautiful blonde girl, a 'Cameron Diaz' type, 19 years of age, bright blue eyes, and speaking with an accent," the FBI agent wrote.
Epstein "pleasured" the girl with "what she believed to be a vibrator" while CW was straddling on top of her, CW told the agent.
"During another massage, CW believed by this time she was 17, Epstein placed his hand on her vagina, touching her clitoris," the report said. "CW was uncomfortable and told him to stop. Epstein complied. CW stated that the incident freaked her out."
CW, who said she started dancing at a strip club when she was 16, also became a recruiter for Epstein, she told the agent, according to the report, and would scout strip clubs for other girls, including some as young as 15.
"Epstein would get frustrated with her if she did not have any new females for him," the report said. "Epstein's preference was short, little white girls."
"Epstein was upset when one of the other girls brought a black girl," CW told the FBI. "Epstein did not want black girls or girls with tattoos."