Exclusive
Prince Andrew's Pedophile Pal Jeffrey Epstein Storms Out Of Deposition Over Genitalia Question — Watch The Video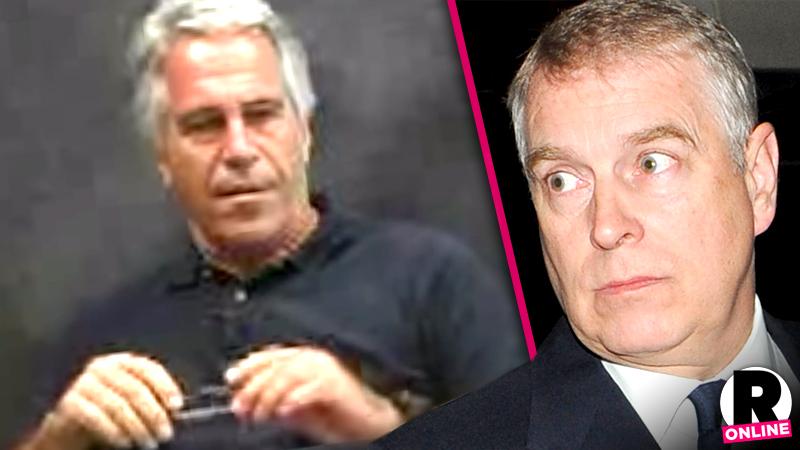 Prince Andrew's convicted pedophile pal Jeffrey Epstein has been accused of many things, but has one topic that's off limits — the shape of his genitalia. The disgraced billionaire and royal BFF stormed out of a deposition when attorneys asked him about his genitals, and RadarOnline.com has the humiliating video.
Epstein, who is accused of using young women as sex slaves for the benefit of Prince Andrew and other rich and powerful friends, sat for a deposition in 2009 in one of several cases filed against him.
Article continues below advertisement
"Is it true, sir, that you have what's been described as an 'egg-shaped penis'?" the lawyer for one of his alleged victims asked.
"i'm going to give the first warning that these types of questions are not only argumentative but directed in a manner to embarrass Mr. Epstein," Epstein's lawyer is heard saying on the video of the deposition. "If you continue with this line of questioning I will adjourn the deposition immediately."
The plaintiff's lawyer did not back down, however. "Sir, according to the police department's probable cause affidavit, one witness described your penis as oval shaped and claimed when erect it was thick towards the bottom but was thin and small towards the head portion and called it 'egg shaped,'" he continued.
With that, Epstein took off his microphone and stormed out of the room.
The video is evidence of how sensational and bizarre the cases against the former royal pal have become. His lawyers accuse the other lawyers of asking sensational questions in videotaped depositions as a ploy to lure investors to buy an interest in potential settlements.
Article continues below advertisement
"At that time, outrageous questions were asked of Epstein which had no bearing on the case, but so that the video and questions could be shown to investors," Epstein lawyers said in his own lawsuit against the lawyers suing him.
Would the queen be amused? While Buckingham Palace has categorically denied any wrongdoing on the part of Prince Andrew, Queen Elizabeth is reportedly "horrified" by the ongoing scandal.
Watch the deposition here: