Exclusive
Royal Sex Scandal: Last Known Photo Of Prince Andrew's Pedophile Pal Jeffrey Epstein Revealed On Sex Offender Registry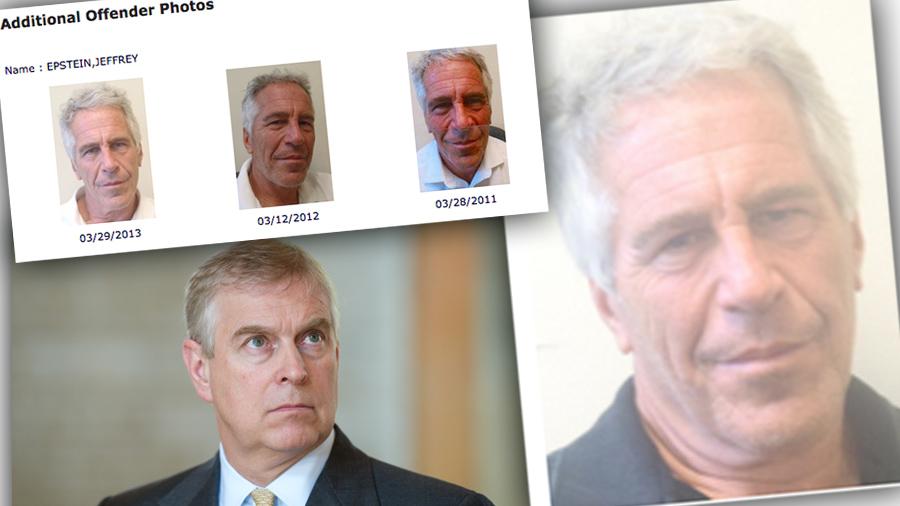 Prince Andrew's billionaire pedophile pal Jeffrey Epstein was last caught on camera of March of last year — for a photo on his registered sex offender profile. That registry page reflects the great wealth that allegedly helped him lure dozens of teens into illicit sex, and RadarOnline.com has all the details of his listing.
Along with keeping authorities informed on where he is living, Epstein, 60, must pose for a new mugshot each March. The 2014 image shows the grey-haired man looking at the camera with a slight smile and tilted head.
Article continues below advertisement
But despite the friendly smile, Epstein is ranked as a Level 3 risk, which is the most dangerous. It's reserved for those who are determined to be a "high risk of repeat offense and a threat to public safety..." It warns Epstein was guilty of "deviate sexual intercourse" with .
Although he was convicted in Florida on underage sex charges, the Wall Street money manager is registered in New York, where he owns a Manhattan mansion. But it's just one of six residences listed on the registry, which is online so neighbors can keep track of pedophiles in their community.
Epstein also owns luxury homes in Paris, France, and Palm Beach, Florida. He has two homes on his own island in St. Thomas, Virgin Islands, according to the sex offender registry. He also has a ranch getaway in Stanley, New Mexico.
Epstein has no trouble get around at any of his homes since the registry lists 26 cars, SUVs and trucks.
Epstein avoided serious federal charges of human trafficking that carried possible life sentences because of a plea deal that four of his victims are now challenging. He spent 13 months in a Florida jail after pleading guilty to state charges.