Prince Andrew 'Wasn't Acting Very Royally,' & More: 5 New Developments In Sex Slave Scandal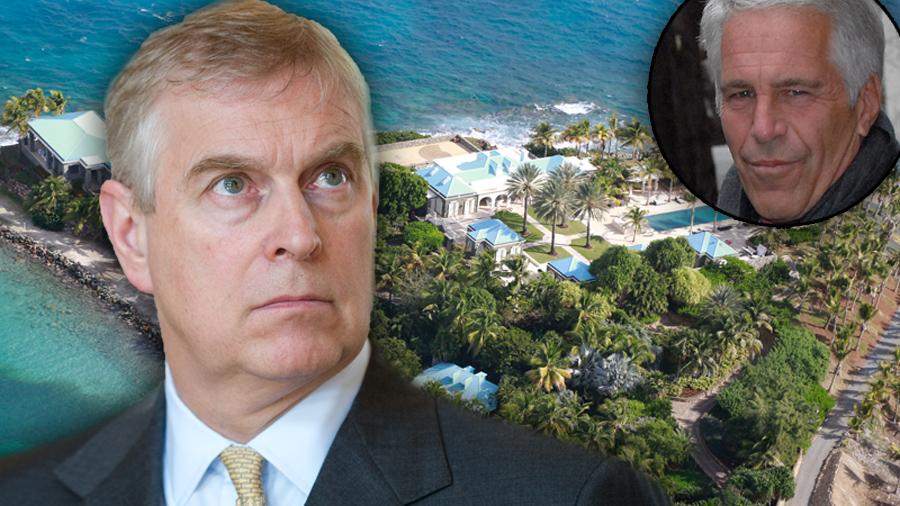 An ex-boyfriend of the woman who named Prince Andrew in a lawsuit against convicted sex offender Jeffrey Epstein says she told him the prince "wasn't acting very royally" when they had crossed paths, one of the many new details RadarOnline.com has in the ongoing royal sex scandal surrounding the Duke of York.
'He Wasn't Acting Very Royally'
Speaking to The Sun, an ex-boyfriend of accuser Virginia Roberts, who dated her at the same time of her alleged interactions with the prince and his convicted sex offender friend Jeffrey Epstein. Daytona Beach, Fla. native Anthony Figueroa, now 32, said that his former gal pal Roberts would give him detailed recollections of her experiences around Epstein and his cronies. "When it came to the Prince I didn't hear anything good," Figueroa told the publication. "She said he wasn't acting very royally." Figueroa went on to recall how Roberts repeatedly complained about Epstein's behavior during the two weeks a month she spent with him, under the pretense of being a masseur. "She told me Jeffrey was being really pushy ... she told me she was really scared of Jeffrey." Figueroa said that Roberts, who broke her silence to The National ENQUIRER in a world exclusive interview, told him she'd met famous faces like Bill Clinton and Naomi Campbell when she was associated with Epstein.
Article continues below advertisement
Witness Tampering Allegations
Epstein was at the center of a witness tampering investigation six years ago, court documents reveal. A 2008 document titled "Statement of Undisputed Facts" written by Bradley Edwards, the attorney of one of Epstein's victims, indicated that the lawyer felt that "Epstein threatened his employees and demanded that they not cooperate with the government" to cover up his illicit activities with minor females. In the court doc, Edwards said that "Epstein's aggressive witness tampering was so severe that the United States Attorney's Office prepared negotiated plea agreements containing these charges."
Business As Usual
Prince Andrew won't stop his normal routine in light of the ongoing scandal, as he's slated to head to Graubünden, Switzerland Jan. 21 for the yearly meeting for the World Economic Forum, a summit of political and business elites where the royal will promote his education-oriented projects. A palace aide told the Mirror that the prince would "move on and push ahead" despite the blitz of news surrounding his association with Epstein. "It's fair to say that the Duke of York is nothing if not resilient -- he will be keen to push on with the work he's been doing in recent years," the aide said, noting that "the Duke has worked very hard to establish and refocus his working priorities on education, technology and enterprise" over the past two years.
Article continues below advertisement
Scene Of The Crime?
RadarOnline.com has new details on the Virgin Islands locale of where Epstein's indiscretions took place, Little St. James island. The 78-acre island is where Epstein is reportedly at as his name has been splashed through the news in the new year, as locals told the Mirror Epstein's Gulfstream jet has been parked at the island's airport over the past few days. One of Epstein's ex-staffers said the privacy of the U.S. territory was what Epstein craved. "It was away from prying eyes, there is little wonder he is here now," the ex-staffer said. "He spends most of his time here and flies in when the heat is on." Roberts said that orgies and other excessive happenings occurred on the island, and that Prince Andrew was present on occasions.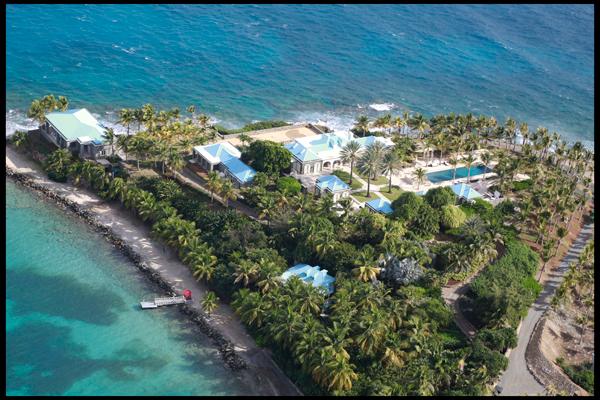 More Where That Came From?
Roberts is in the early process of penning a tell-all about her experiences as an alleged "sex slave" to Epstein, and could call out many of the political and business bigwigs she had contact with in that time, Mail Online.com reported. The controversial memoir, which could have wide and international impact, could be as published as soon as this year. The accuser remains with her family in Denver, Col.