I Didn't Do It! Prince Andrew Denies 'Sex Slave' Virginia Roberts' Claims In First Public Comments On The Royal Sex Scandal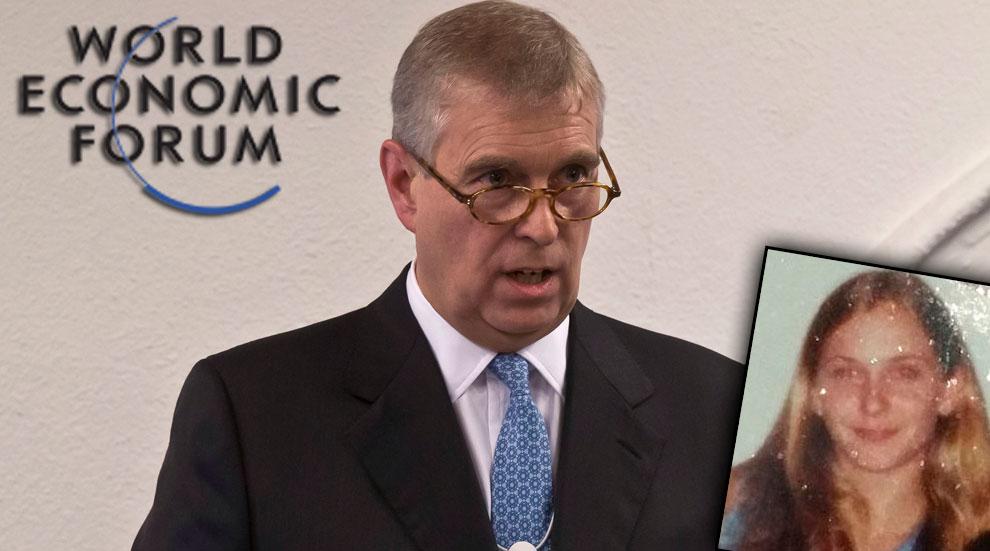 Just one day after "sex slave" Virginia Roberts revealed still more bombshell claims about Prince Andrew in a new affidavit, the royal spoke out for the first time publicly about the growing scandal.
Appearing at the World Economic Forum in Davos, Switzerland, the Duke of York opened his highly-anticipated speech by admitting he felt the need to address the "events" of recent weeks.
As Radar has reported, he has been battered with allegations from Jeffrey Epstein's "sex slave," Roberts, who claimed in a court affidavit she had teen sex with the royal three times, including one orgy. Buckingham Palace previously denied the claims, and Andrew toed the official line during his Davos speech.
Article continues below advertisement
"I just wish to reiterate and reaffirm the statements already made on my behalf by Buckingham Palace," he said. "My focus is on my work."
According to ITV journalist Richard Edgar, "You could hear a pin drop when he spoke."
This marked the first time Prince Andrew spoke out about the claims, despite attempts from Roberts' attorneys to get him to talk. As Radar reported, the woman's lawyers sent him a certified letter asking him to sit for an interview under oath about her claims, but the Fedexed letter was refused.