Bruce Springsteen On A 'Variety' Of Medication For Mental Illness After Breakdowns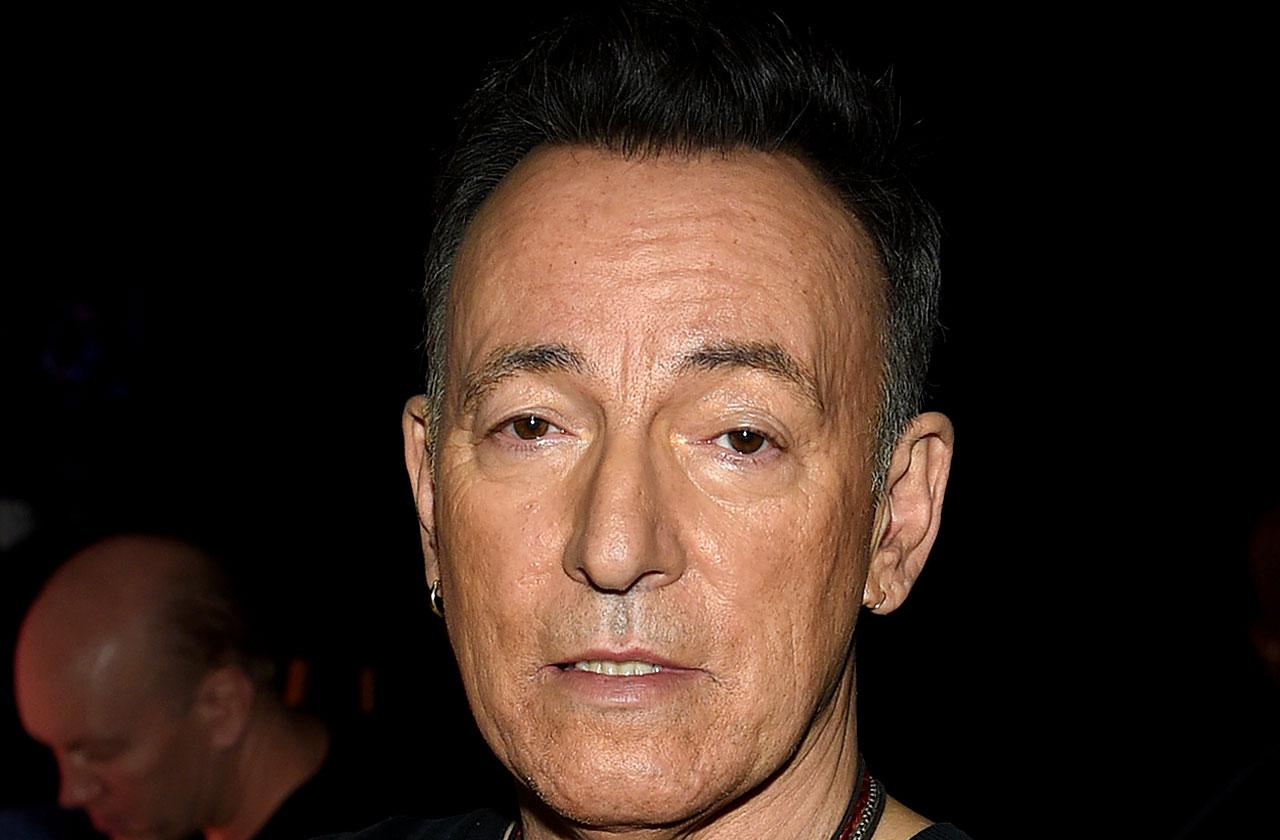 Bruce Springsteen endured verbal abuse from his father as a child that later resulted in breakdowns and mental health issues, the singer revealed in an explosive tell-all interview.
Springsteen, 69, admitted that his father made him feel ashamed for being more like his mother, as opposed to tough like him.
"My mother was kind and compassionate and very considerate of others' feelings," he told Esquire. "She trod through the world with purpose, but softly, lightly. All those were the things that aligned with my own spirit. That was who I was. They came naturally to me. My father looked at all those things as weaknesses. He was very dismissive of primarily who I was. And that sends you off on a lifelong quest to sort through that."
Article continues below advertisement
He continued that his father had a "face of Satan."
Springteen adapted his father's rock 'n' roll persona in an effort to be accepted by him.
"Those whose love we wanted but didn't get, we emulate them," he said. "It is our only way to get it. So when it came time, I chose my father's voice because there was something sacred in it to me. All we know about manhood is what we have learned from our fathers. And my father was my hero, and my greatest foe."
His loss of identity led to his first breakdown at age 32.
"All I do know is as we age, the weight of our unsorted baggage becomes heavier . . . much heavier," he said. "With each passing year, the price of our refusal to do that sorting rises higher and higher. . . . Long ago, the defenses I built to withstand the stress of my childhood, to save what I had of myself, outlived their usefulness, and I've become an abuser of their once lifesaving powers. I relied on them wrongly to isolate myself, seal my alienation, cut me off from life, control others, and contain my emotions to a damaging degree. Now the bill collector is knocking, and his payment'll be in tears."
Article continues below advertisement
The breakdown forced him to work on himself through analysis, which changed his life.
A decade after his breakdown, his father admitted he was "not very good" to him. Springsteen described the admission as "the greatest moment" of his life with his father.
Springteen's father would later be diagnosed with paranoid schizophrenia.
"I have come close enough to mental illness where I know I am not completely well myself," he said. "I've had to deal with a lot of it over the years, and I'm on a variety of medications that keep me on an even keel; otherwise I can swing rather dramatically and . . . just . . . the wheels can come off a little bit. So we have to watch, in our family. I have to watch my kids, and I've been lucky there. It ran in my family going way before my dad."
The singer suffered a second breakdown a few years after he turned sixty.
"An attack of what was called an 'agitated depression,'" he wrote in his 2016 memoir Born to Run. "During this period, I was so profoundly uncomfortable in my own skin that I just wanted OUT. It feels dangerous and brings plenty of unwanted thoughts… Demise and foreboding were all that awaited."
Springsteen said he never attempted to take his own life, but when asked if he contemplated suicide, he responded, "I once felt bad enough to say, 'I don't know if I can live like this.' It was like I once got into some sort of box where I couldn't figure my way out and where the feelings were so overwhelmingly uncomfortable."
Article continues below advertisement
When asked if he should've been hospitalized, he replied, "No one was saying that I should be . . . I had a couple very good doctors. But, unfortunately, it was August. That's when they all take off."
He continued, "All I remember was feeling really badly and calling for help. I might have gotten close to that and for brief, brief periods of time. It lasted for—I don't know. Looking back on it now, I can't say. Was it a couple weeks? Was it a month? Was it longer? But it was a very bad spell, and it just came. . . . Once again—DNA. And it came out of the roots that I came out of, particularly on my father's side, where I had to cop to the fact that I also had things inside me that could lead me to pretty bad places."
We pay for juicy info! Do you have a story for RadarOnline.com? Email us at tips@radaronline.com, or call us at (866) ON-RADAR (667-2327) any time, day or night.