Exclusive
Bruce Springsteen Reveals His 'Terrifying' Depression In New Tell-All Book 'Born To Run'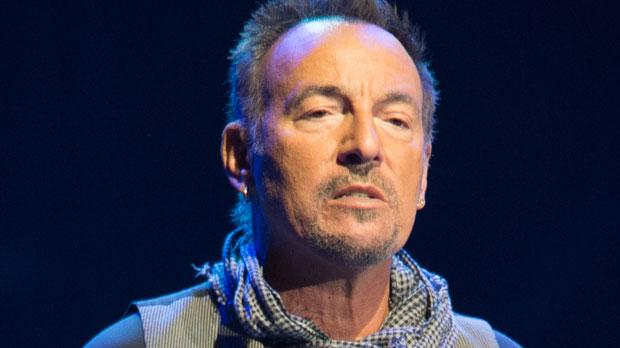 Bruce Springsteen has been on medication for the last "twelve to fifteen years" in a desperate battle against suicidal depression.
RadarOnline.com has exclusively obtained an early copy of Born to Run, a blockbuster new book, set to hit bookstores on Sept. 27, in which the Boss reveals his "terrifying" bouts of the blues have strained his marriage as well as his ability to perform.
"I couldn't live like this, not forever," he wrote. "I felt I understood what drives people toward the abyss."
Article continues below advertisement
He also noted that he was born into a family haunted by mental illness: "We had aunts who howled during family gatherings; cousins who left school in the sixth grade, went home and never left the house again; and men who pulled hair from their bodies and heads."
Springsteen's factory worker father, Doug, would burst into tears while suffering "paranoid" delusions and believed one of his son's teenaged friends was a spy.
MORE ON:
Bruce Springsteen
The troubled dad also fantasized that his wife, Adele, was having an affair, and the superstar-to-be had to resort to slugging his father with a baseball bat when he was nine or 10 to protect his mom during a violent argument that erupted when his father's "illness got the best of him."
Springsteen himself has been seeing a therapist since the early 1980s, when depression first plunged him into hopelessness while he was finishing his masterpiece "Nebraska."
Now 66, Springsteen wrote that he started to take medication when he was in his fifties in a bid to hold his darker side in check. But, "Shortly after my sixtieth, I slipped into a depression like I hadn't experienced since 1982," he wrote.
"It lasted for a year and a half and devastated me. "I was crushed between sixty and sixty-two, good for a year and out again from sixty-three to sixty-four."
The book doesn't mention claims that Springsteen cheated on his wife, Patti, with a sexy New Jersey redhead in 2005. But shortly after this period, he says his depression began to affect him "physically, sexually, emotionally, spiritually." He added, "Hell, I couldn't even get a hard-on."