Forget The Stones, Madonna & Springsteen - Kenny Chesney Is King Of The Concert Touring World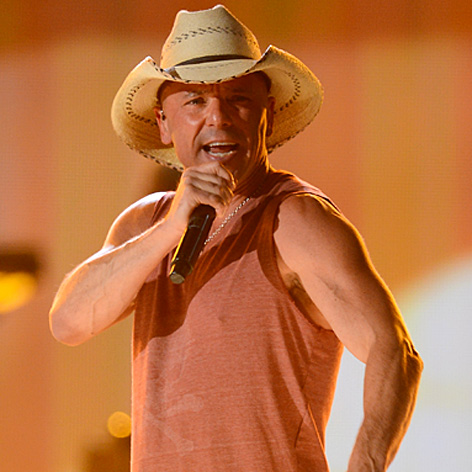 Kenny Chesney is the undisputed king of the road when it comes to selling concert tickets in the last decade.
The shocking figures were calculated by the concert tracking site, Pollstar, reports the Wall Street Journal.
It found that country superstar Chesney has sold 9.8 million tickets, grossing $608.6 million, in the last 10 years.
Bruce Springsteen, by comparison, sold 5.5 million tickets for a gross of $460.5 million.
MORE ON:
Justin Timberlake
Article continues below advertisement
And Justin Timberlake and Jay-Z who have teamed up for a summer 2013 stadium tour won't even come close, playing just 14 cities.
Chesney is hitting the road for 49 shows this summer and every one is like a military operation with 65 tour buses and tractor trailers, and 50 local stage hands hired in each city.
With a sell-out rate of 94 percent, Chesney is definitely Living in Fast Forward.