Exclusive
In Denial? Hank Baskett Spotted Wearing Wedding Ring After Cheating Scandal — Wife Kendra's Is MIA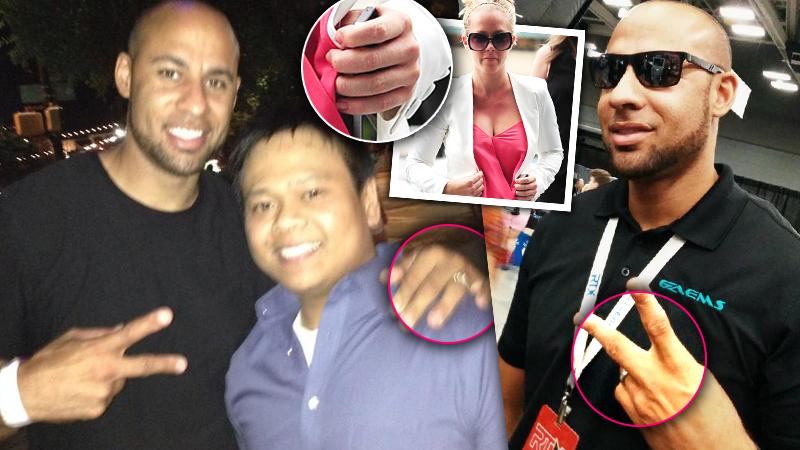 Article continues below advertisement
Baskett proudly flashed the simple band on his left ring finger during an appearance at the RTX 2014 event, an Internet gaming convention held in Austin Texas, from July 4 through 6. Excited fans shared snaps of the star on Twitter:
Meanwhile, back in L.A., Wilkinson — who was alleged to have flushed her ring down the toilet amid reports of his affair — has not been spotted wearing her ring since the scandal broke.
Only Radar had the world exclusive video interviews with the transsexual woman who claimed to have had an X-rated encounter with Baskett back in April. According to model Ava Sabrina London, the two shared a steamy sex romp at her Sherman Oaks, Calif. home on April 21.
"Hank and I gave each other hand jobs and he played with by breasts," London said in an exclusive interview.
She also told Radar he'd gifted her several hundred dollars after their tryst, and offered her even more in an attempt to keep her quiet about their alleged affair.
Article continues below advertisement
Article continues below advertisement