Exclusive
Kim Kardashian & Kanye West At War Over Secret Baby Fashion Line: 'He Doesn't Think Kim Has Good Style'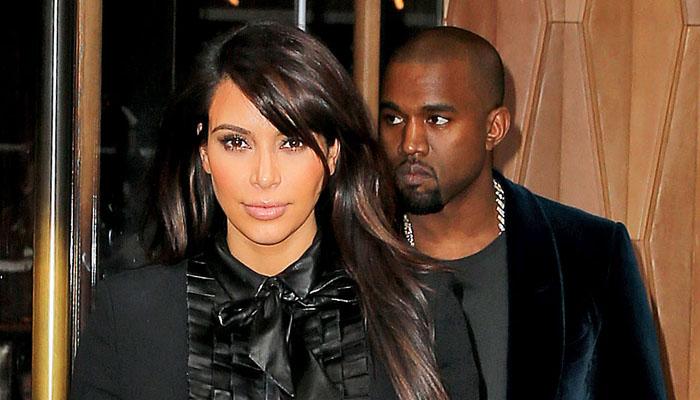 Kim Kardashian and Kanye West's daughter North is only a few months old, and the couple already has another baby: a secret kiddie clothing line! But what started as a fun project for the new parents has turned into a huge source of tension for the pair, and only RadarOnline.com has all the details of the fashion fight.
Shortly after Kim gave birth to "Nori" in June, "Kanye encouraged her to pursue her own baby clothes line," an insider tells RadarOnline.com. "He thought it was a great way for her to be taken a little more seriously and cut the cord with her family. He wants her to establish a new career away from reality TV and this is how they think she can do it."
Article continues below advertisement
"He opened doors for her where they were once shut, which is great," according to the insider, "but now he's giving her his two cents on everything and it's driving Kim crazy. The truth of the matter is that he doesn't think Kim has good style and he knows whatever she produces will be a direct reflection on him. He doesn't trust her to do her own thing."
West already made over his girlfriend months ago, famously throwing out the majority of clothes in her closet. Now, instead of looking to stores like Bebe and Sears for inspiration -- both places the Kardashians have sold inexpensive clothing lines in the past -- West wants Kardashian to focus on an "extremely high-end and expensive" look for the baby line, says the source. "He wants her to use Givenchy, Celine, and Lanvin as inspirations for her sketches."
Article continues below advertisement
"Kim does, but she says she wants to use Nori as her 'muse' and translate her own favorite outfits into ones for the baby," the source reveals. "So far, it's just all kinds of wrong and Kanye is constantly correcting her on how to dress Nori."
Pushed to her limit, Kardashian recently fought back, the source says.
"Kim joked to Kanye that he should give up music for a full-time job in fashion but it didn't go over well," the insider says. "Nobody, including Kim, speaks to Kanye like that, especially if they don't want to see his temper. Kanye snapped at her over it."
"Of course Kim just backed down after that," the source sniffs. "And now she's suddenly obsessed with creating minimal, fashion-forward outfits for kids. Which just happens to be exactly Kanye's style."
Currently designing custom-made clothes for Nori, Kim could make the transition to a full-blown fashion line over the next year, according to the source.
"Kim says she knows her image is pretty set, but she's hoping that she can play off Nori to move into high-fashion design circles," the source explains.
Kanye's already helping her to do that, but this would further erase her trashy past and make her even more money at the same time."