Kimye Kompromise! Kardashian & West Working Out How To Share Baby North West With The World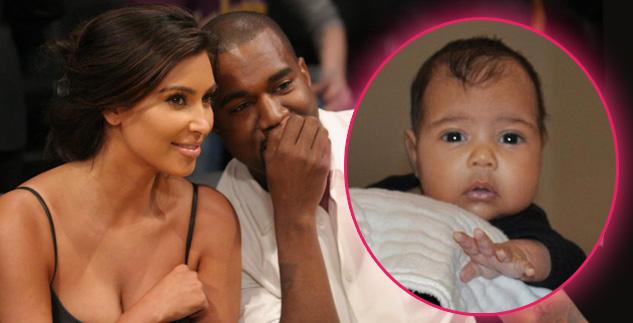 Proud new mama Kim Kardashian has been battling with her baby daddy, Kanye West, over the exposure they're going to have for their daughter, North West, but a source close to the situation exclusively told RadarOnline.com that they've come to a big compromise.
"Kanye never wants anything public to be out there about his daughter. He wants to keep her all to himself and her family, he doesn't think anyone else deserves to see her, but things are slowly changing," the source said.
Article continues below advertisement
"Kim is the one that wants to share every single thing Nori does with the whole world. She loves when people gush over her daughter and talk about how cute she is. It's a huge sense of accomplishment for her and she doesn't want to give that up."
The source said the new parents have come to a compromise about handling the press around their daughter.
"Kim is ok with just sharing pictures for now, but she is really anxious for people to see her interacting with her daughter. She loves Nori and knows the whole world will too, she just has to convince Kanye that nothing bad will happen if she's in the public eye more often."
With Kanye's tour coming up and baby North getting bigger every day the source said it's only a matter of time before Kim gets to share her mother-daughter photos.
"Kim can be really persistent. She isn't backing down but she's happy to do whatever Kanye wants for now."