Oh Baby! Kim Kardashian Shares Adorable Photo Of North West On A Fur Rug, Says She 'Missed My Little Angel'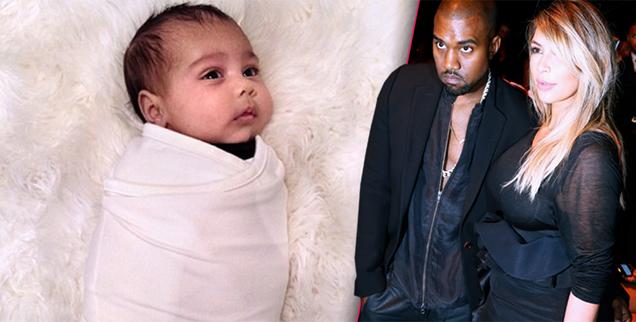 Kim Kardashian took a lot of grief for leaving her infant daughter at home while she took a Parisian vacation with Kayne West, but the proud mama shared a brand new picture of North West on Friday morning gushing over her little girl.
"I missed waking up with my little angel," Kim lovingly wrote about her three month old baby that she was away from for almost a week.
Being a Kardashian-West means living a life of style, and North is swaddled tightly in a $30 Miracle Blanket with a black shirt on and she is lying on a luxurious white fur rug in the adorable photo.
Article continues below advertisement
North's parents have been very protective of their little daughter, and this is only the second photo they've shared of her since daddy debuted her on grandma Kris Jenner's talk show.
Her 32-year-old mama just returned from the City of Light where she showed off her ample post-baby cleavage in a series of sexy dresses while attending fashion shows and fancy dinners with her rapper baby daddy by her side.
Kim was roundly criticized for leaving North at home while she jetted off to Paris, and a source close to the Keeping Up with the Kardashians star told RadarOnline.com that she struggled with the decision to make the trip without the baby.
"Kim had wanted to continue breast feeding for another two months," the source revealed. "She considered taking a breast pump with her to Paris and having either an assistant flying the milk back to L.A. or shipping it back by FedEx.
"Kanye thought that was ludicrous, and as usual he got his way."