The Kardashians Expand Their Fashion Empire: Next Stop, Sears!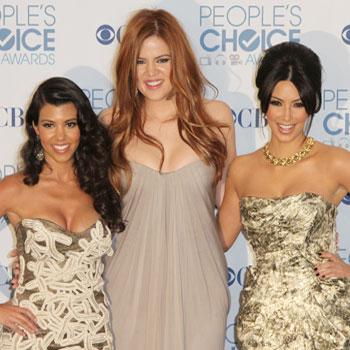 Kim Kardashian took to her blog on Wednesday to announce some exciting news-- Kim, Kourtney and Khloe will be launching the Kardashian Kollection at Sears in August!
The famous sisters, who have collaborated on several fashion lines with everyone from Bebe and Beach Bunny Swimwear to QVC, are quickly building a name for themselves in all arenas in the competitive industry.
"We've always shopped at Sears, so we thought it was the perfect outlet for the Kardashian Kollection," Kim blogged. "You guys are going to love it! The collection includes everything from lingerie, clothing, handbags, accessories and shoes and Khloe, Kourt and I each put our own personal style into the pieces so there's a lot of variety and something for everyone!"
Article continues below advertisement
Targeting the 17 to 35-year-old demographic, the line is estimated to generate profits of $200 to $300 million for the department store, and will be launched in 400 stores.
Congrats, Kim, Kourt and Khloe on your latest fashion venture!