Troubled Times For Kardashian Fashion Business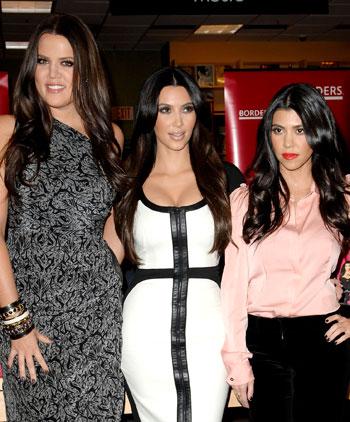 The gilded life of the Kardashians is finally showing some of its flaws. News of Bebe potentially dropping the sisters' resort collection came a day after a New York Times column gave a scathing, first-person take of a recent trip to the sisters' new store in Manhattan.
"Dash is an odd fit even for global anti-chic SoHo; the meatpacking district must be weeping," Jon Caramanica wrote in the NY Times following a trip to the store with some pals.
Article continues below advertisement
The review said the store- which Kim, Kourtney and Khloe opened this fall to much fanfare- had lackluster inventory "essentially split into two categories of fit: vacuum-sealed and hot-air balloon." Describing one pricey outfit a friend and fellow shopper assembled at the store, Caramanica wrote, "You could wear this look, in the same way you could hire an enthusiastic 5-year-old as your stylist."
Earlier this year, Bebe had launched a Kardashian line inspired by "something the sisters would wear on vacation." The 15-piece collection retailed from $119 to $129.
Bebe president Emilia Fabricant defended the sisters in an interview with WWD, though she admitted that they are re-thinking their partnership with the Kardashians.
"The sisters do still have relevance," said Fabricant. "But at Bebe we need to move with fashion and we want to be first in the fashion world with everybody else and not fall behind. We are definitely assessing the situation."
RELATED STORIES: