Exclusive
Plus-Size Model Opens Up About Pressure To Be Thin, 'Heroin Chic Look Isn't My Cup Of Tea'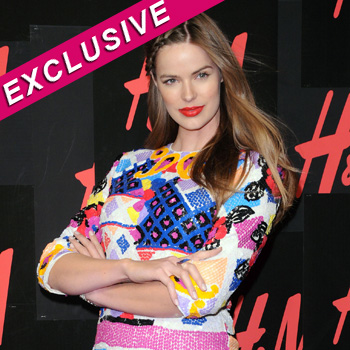 Article continues below advertisement
"There is always a fear that you are not going to make it so women force themselves down into a size that does not really match their body," explained 6'2" Robyn, who is a U.S. size 12 and Australia/UK 16.
"I think in Australia size perceptions are a lot more realistic. They appreciate real people rather than if they are stick thin or not. It is definitely a different vibe."
As RadarOnline.com previously reported, the 23-year-old from Sydney won a lucrative contract with Ralph Lauren this year and recently stripped down into several skimpy swimsuits and flaunted her fabulous figure in the Cook Islands for the November issue of Cosmopolitan Australia.
With her beautiful body having graced the European covers Marie Clare, Vogue and Elle, the stunning brunette told RadarOnline.com how the current bar for models to be super skinny deeply upsets her.
"I just don't get it, that heroin chic look isn't my cup of tea. It isn't for a lot of people out of the fashion world. That starvation look isn't for everybody, why not have someone who is a little bit bigger?" asked New York-based Robyn, who is signed with Bella models and has been working in the "plus-sized" industry since she was 18.
Article continues below advertisement