Exclusive
Fiona Apple's 'Alarming' Weight Loss Could Signal 'Dramatic Downward Spiral,' Says Expert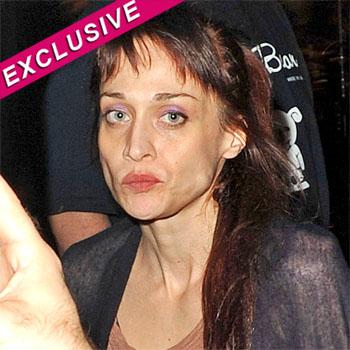 By Debbie Emery - RadarOnline.com Reporter
Until last week, Fiona Apple was best known for her Grammy-award winning music career, but now the singer's health and legal problems are at the forefront of her fans' attention.
Apple looked sickly skinny when she performed at a concert in New Orleans on Tuesday night, and her emaciated appearance and recent drug arrest have sparked concern among health experts that she may be struggling to deal with the stress in her life, RadarOnline.com is exclusively reporting.
Article continues below advertisement
As we previously reported, the Every Single Night star was busted for marijuana possession on September 19 when it was found on her tour bus during a routine check at a border stop in the Texas town of Sierra Blanca.
While the 35-year-old spoke of drinking "marijuana-laced lemonade" and smoking pot with writer Dan Lee earlier this year, her shockingly thin figure doesn't look typical of a stoner, nutritionist Dr. Fred Pescatore, who has not treated the singer, told RadarOnline.com in an exclusive interview.
"She does look gaunt and pot is usually not the only culprit in that situation," he speculated.
"It looks as if she is in a downward spiral and that may be causing her to be apathetic to how she appears," said Dr. Pescatore, who estimates that the 5'2" singer has lost 30 pounds and plummeted to a low of 90 pounds.
It is not the first time that Fiona has undergone a dramatic weight loss. Back in 1997, it was speculated that Apple suffered from an eating disorder with The New Yorker claiming she "looked like an underfed Calvin Klein model."
Article continues below advertisement
Psychotherapist Jessica Aronson, who has not treated Apple, told RadarOnline.com that she is concerned the singer, who admitted to battling an eating disorder in her teens following a horrific sexual assault when she was only 12 years old, may be returning to old bad habits to help deal with her current situation.
"I would guess she is numbing herself from something - most likely feelings," said Aronson. "Being in the public eye and getting arrested for drug use brings attention to herself and highlights whatever difficulty she is going through.