Amanda Bynes Has Had 'No Contact' For Months With Her Concerned Parents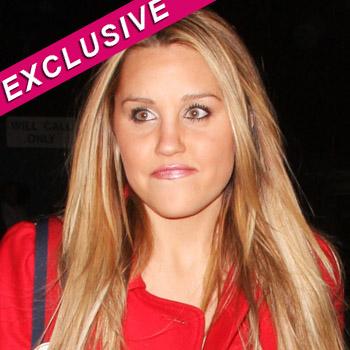 Amanda Bynes has been living as a virtual recluse and has had absolutely no contact with her parents for months, RadarOnline.com is exclusively reporting.
Media reports on Wednesday stated that Amanda's parents had moved from Texas, to California to be closer to their troubled daughter, after her bizarre behavior following her DUI and hit and run criminal charges, multiple sources close to the actress tell RadarOnline.com that is categorically false though.
Article continues below advertisement
"Amanda's parents had moved back to California long before she got arrested for her DUI," a source close to the situation tells RadarOnline.com. "Her parents have been living in California for a significant amount of time before her legal problems began. Amanda hasn't spoken to her parents in several months and she has been living like a recluse, which does have her parents extremely concerned. Amanda just cut them out of her life entirely, and she doesn't return their phone calls or e-mails. There wasn't a fight or any ongoing unresolved issues between Amanda and her parents, she just axed them out of her life for no reason."
As WE previously reported, Bynes wasn't required to post bail in her DUI case, because Judge Elden Fox didn't think it was necessary at this point. Bynes was ordered not to drive unless she had a valid driver's license, and Judge Fox warned that if she violates that order he would set bail for a "very high amount."
The Hairspray star was also charged by the Los Angeles City Attorney with two hit and run charges and was arrested on April 6 for a DUI after allegedly sideswiping a police car.
MORE ON:
Celebrity Justice
Article continues below advertisement
Bynes, 26, was pulled over and cited once again for driving on a suspended license in Burbank on Sunday morning, which resulted in her car being impounded.
Days before her car was taken away from her, Bynes was photographed driving illegally last Tuesday on that suspended license and allegedly smoking drugs from a pipe in her car.
"The only way that Amanda's parents find out what is going on with her is from the media. They love their daughter very, very much though and are just heartbroken and very concerned for her," the insider says.