Double The Trouble! Amanda Bynes Slapped With TWO Hit & Run Charges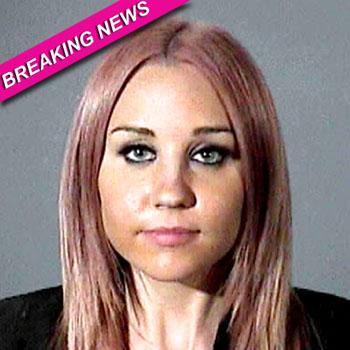 Embattled former teen actress, Amanda Bynes, has been charged with two counts of misdemeanor hit and run, stemming from separate car accidents, in addition to driving under the influence, RadarOnline.com is reporting.
The Los Angeles City Attorney charged the 26 year old with two counts of hit and run relating to incidents that allegedly occurred in April and August.
Bynes' arraignment is scheduled for September 27 in Van Nuys, but she won't be required to appear in person because she has been charged with misdemeanors.
Article continues below advertisement
As previously reported, Bynes was arrested on April 6 after allegedly hitting a cop car.
After Bynes was charged with the DUI, she asked President Obama to fire the police officer that arrested her. "I don't drink. Please fire the cop who arrested me," she said in a Tweet to Obama.
All the charges Bynes is facing carry a one year county jail sentence if she is convicted.
RELATED STORIES: