Amanda Bynes Involved In ANOTHER Car Accident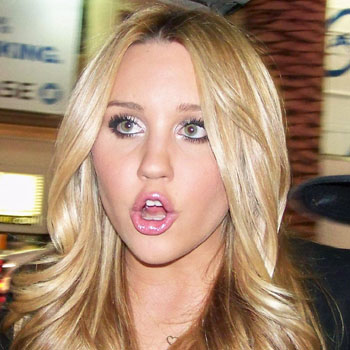 Article continues below advertisement
"She was rear-ended, there were no injuries, and it was exchange of info only."
Unlike Amanda's previous accidents, she didn't flee the scene and she may not have been the one to initiate it.
In April, Amanda spent six hours in the West Hollywood Police Department because she was arrested for a DUI after she sideswiped a police car.
Just one month later, Amanda was accused of a hit and run after allegedly hitting another vehicle and driving off -- however, the What A Girl Wants actress was not arrested and she was cleared by the LAPD.
But an insider reveals that Amanda may not be so lucky when it comes to her August 4 incident in which she rear-ended someone and fled the scene.
"It's expected that she will be charged with a hit and run stemming from that car accident," the source exclusively revealed.
RELATED STORIES:
Chelsea Houska Bailed Out Baby Daddy Adam Lind After DUI Bust
Teen Mom 2 Star Adam Lind Arrested For DUITeen Mom 2 Star Adam Lind Arrested For DUI