Exclusive
Amanda Bynes To Post Bail In Connection With Her DUI Arrest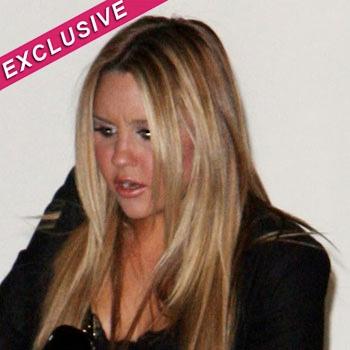 UPDATE: Judge Fox denied the DA's request for bail in the amount of $50k, saying it was unnecessary at this point, but ordered the actress not to drive unless she has a valid license. Judge Fox warned that if Bynes violates this order he would set bail at a "very high amount."
***
Amanda Bynes' lawyer is expected to post bail of $50k Wednesday morning at the Beverly Hills courthouse in connection with her DUI arrest, RadarOnline.com is exclusively reporting.
Article continues below advertisement
After Bynes' DUI arrest in April, she was released on her own recognizance and wasn't required to post any money for bail because at the time, she didn't have a criminal record. However, since being formally charged with DUI, the Nickelodeon star has subsequently been charged with two separate hit and run charges, which are both misdemeanors. The Los Angeles District Attorney decided to ask for bail now because of Bynes' brushes with the law and ever increasingly bizarre behavior.
The bail hearing had been scheduled to be heard on Friday, September 21, but her attorney, Richard Hutton, advanced the matter to avoid the media circus. Bynes had initially been ordered to appear in court for the matter, but her attorney was able to persuade the DA that her presence wasn't necessary because of the significant bail amount being posted for a misdemeanor DUI case.
As previously reported, Bynes still has no plans to go to rehab, despite reports that said the Nickeledeon star planned to check in this week.
Article continues below advertisement
"Amanda has no plans to go to rehab and reports that stated she was checking in Tuesday or Wednesday are false," a source close to the situation previously told RadarOnline.com. "Amanda has absolutely no plans to check into rehab. She doesn't need rehab either, what she truly needs is a mental health evaluation her parents and friends are extremely concerned about her well-being.
"Amanda has no grasp about the seriousness of the criminal charges she is facing, from her DUI and hit & run charges. Amanda has been told multiple times that she can't drive but she has continued to do so anyway. The Burbank Police Department should be commended for impounding the vehicle she was driving because she truly is a danger to herself and others."