Exclusive
Troubled Amanda Bynes Ordered To Appear In Court, Warrant For Arrest Will Be Issued If No Show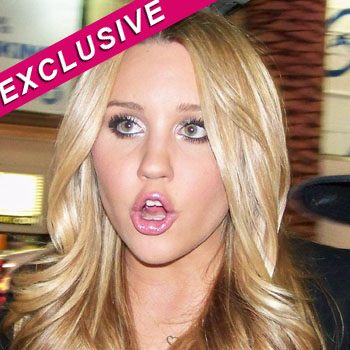 Amanda Bynes' reckless behavior of late has landed her in hot water with L.A. Superior Court Judge Marsha Revel and RadarOnline.com has exclusively learned that she's been ordered to appear in court to explain her actions and if she fails to appear a warrant will be issued for her arrest!
At a hearing Wednesday the troubled starlet was ordered not to drive. (Her license has already been suspended but she has continued to operate a car).
Article continues below advertisement
After the hearing, Judge Revel made it clear to Bynes' legal team that their client MUST appear in court in person.
Judge Revel, who also presided over some of Lindsay Lohan's legal troubles, made it clear that Amanda needs to be there on September 21 where the conditions of her situation will be discussed.
"Amanda has been ordered by the judge to be in court to explain her actions and if she doesn't show up a warrant for her arrest will immediately be issued," a source close to the situation told RadarOnline.com.
"Judge Revel is not happy about the way Amanda has been conducting herself and does not want another Lindsay Lohan fiasco on her hands."
As RadarOnline.com previously reported, the 26-year-old has had a series of accidents this summer, she faces a DUI charge and two counts of hit-and-run.
Despite multiple requests, Amanda is refusing to go to rehab to get help with her increasingly dire situation.
RELATED STORIES: