EXCLUSIVE: District Attorney Tells Lindsay Lohan: If You Appeal, We'll Fight It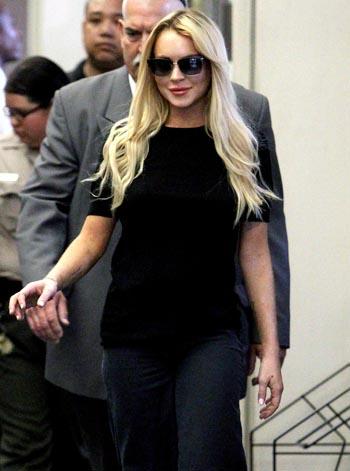 The District Attorney whose prosecution sent Lindsay Lohan to jail has issued a warning to the troubled star and her legal team on the eve of her surrender to the court -- if you appeal, we'll fight it.
Los Angeles County Deputy District Attorney, Danette Meyers, told RadarOnline.com she would object to any move to send Lohan to rehab, instead of the slammer.
Article continues below advertisement
"I have two things to say about that, first, she had done an in-patient rehab program before -- and it didn't work," said Meyers.
"Secondly, Judge Revel has already sentenced her. She needs to do the time. Jail is the only thing that is going to get her attention."
Lohan's new attorney, Robert Shapiro, met Judge Marsha Revel in her chambers for a confidential meeting Monday, as Lohan began moving out of the sober house where she has been living for the past five days.
Meyers said she didn't even know about the meeting because she was in another court, when a message was left for her.
"If Mr. Shapiro wants to meet, he should have notified me," she told RadarOnline.com.
"I never got any notice that there was a meeting scheduled in chambers, so I didn't appear. I was in court all afternoon and didn't get the message until I got back to my office around 4:30 p.m."
Shapiro was at the courthouse for only a short period of time.
He has refused to comment about the meeting.
Meyers admitted Lohan could stay out of jail if Shapiro filed an appeal on behalf of his client, but she warned: "I don't believe it will be fruitful and my office would file a response."
The Mean Girls star is scheduled to surrender tomorrow morning at 8:30am in Beverly Hills.