Exclusive
Amanda Bynes DUI Case: Will Be Charged For Failure To Take Chemical Test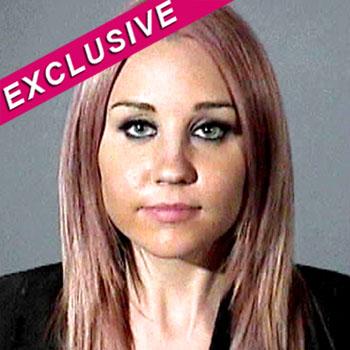 Amanda Bynes will be charged for failure to take a chemical test following her DUI arrest last month after allegedly hitting a police car in West Hollywood, Calif., RadarOnline.com is exclusively reporting.
As previously reported, Bynes was arrested on April 6, just days after she turned 26. According to a previously released statement from the Los Angeles County Sheriff's Department: "A Los Angeles County Sheriff's Deputy in a marked black and white radio car was stopped at the intersection of N/B Robertson Boulevard and Santa Monica Boulevard preparing to turn right onto Santa Monica Boulevard. When a black BMW driven by actress Amanda Bynes attempted to pass to the right of the radio car, colliding with the right rear quarter panel of the radio car. Amanda Bynes was subsequently arrested for driving under the influence and booked at West Hollywood Sheriff's Station."
Article continues below advertisement
Law enforcement sources tell RadarOnline.com: "Amanda Bynes refused to take a breathalyzer test, or blood test, which is required under California law when someone is arrested for a DUI. Bynes will be officially charged with refusal to take a chemical test in connection with being arrested on suspicion of DUI, and this should happen in the next one-two weeks. Amanda's first court date will be in Beverly Hills at the beginning of June. She won't be required to be there because it's only a misdemeanor."
In the days after being arrested for her DUI, the former Nickelodeon star was spotted out at various nightclubs but has now agreed to lay low after her agent and manager ordered her to stop being a fixture of the Hollywood nightlife scene.
"Amanda was just going out without thinking after her DUI arrest. She was spotted texting and driving and just putting herself in really horrible situations," a source close to the actress told RadarOnline.com. "Amanda's agent and manager have ordered her to lay low and avoid clubs. She has promised that she won't go and she hasn't been spotted at any nightclubs in almost two weeks -- which is a beginning for her."
Article continues below advertisement
Meanwhile, as RadarOnline.com previously reported, Amanda's friends have grown increasingly concerned about her and are urging her to go to rehab. "Amanda has been in a downward spiral for the last six months. Even though her dad publicly said she doesn't drink he knows she has a problem. It's truly sad to witness. Amanda has been told she must go to rehab, but she is refusing to go, " the source previously told RadarOnline.com.