Exclusive
Amanda Bynes Drinks In A Bar One Night After DUI!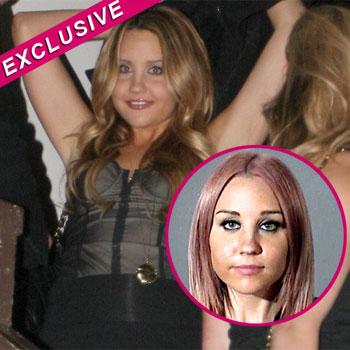 Amanda Bynes walked out of jail a free woman on Friday after being arrested for a DUI, but she decided to continue the party over the weekend.
The 26-year-old actress was popped by the WeHo police Friday morning, but just one day later an eyewitness exclusively told RadarOnline.com that they spotted her looking "tipsy" at a local bar.
"All her friends looked like they were drunk and she looked tipsy," the source said about seeing her at the Rock and Reilly's Irish Pub on Saturday night.
Article continues below advertisement
As RadarOnline.com previously reported, Amanda side swiped a cop car before she was pulled over Thursday night, but it seemed like she put her worries behind her for a night out with her friends.
"I saw her with a drink in her hand, and shortly after that she left the bar with her friend," the source said about her visit to the pub.
"Amanda definitely looked like she was above everyone else and just didn't want to be there."