When Skinny Gets Scary! 14 Stars Who've Battled Eating Disorders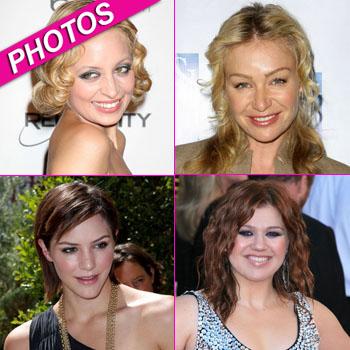 Article continues below advertisement
Ashlee Simpson always looks slender on the red carpet, but Jessica's little sister actually admits to starving herself when she was only 11 years old and trying to be a ballerina.
This isn't the first time in her life that Snooki has been skinny! The reality star, who sky rocketed to international fame with a fuller figure on The Jersey Shore, has admitted to suffering from anorexia as a high school cheerleader – dropping down to a shocking 80 pounds.
It's not a secret that Nicole Richie and Mary-Kate Olsen have battled their eating disorder demons. Both the stars drastically dropped weight in front of the public eye, and subsequently got treatment to get healthy again.
And Spice Girl Victoria Beckham and Geri Halliwell have both copped to having eating issues. While Posh opened up about her flirt with anorexia in her book Learning to Fly, Ginger has revealed that after the girl band broke up she got super skinny because she couldn't deal with her problems.